Education Department investigating Florida over mask mandate ban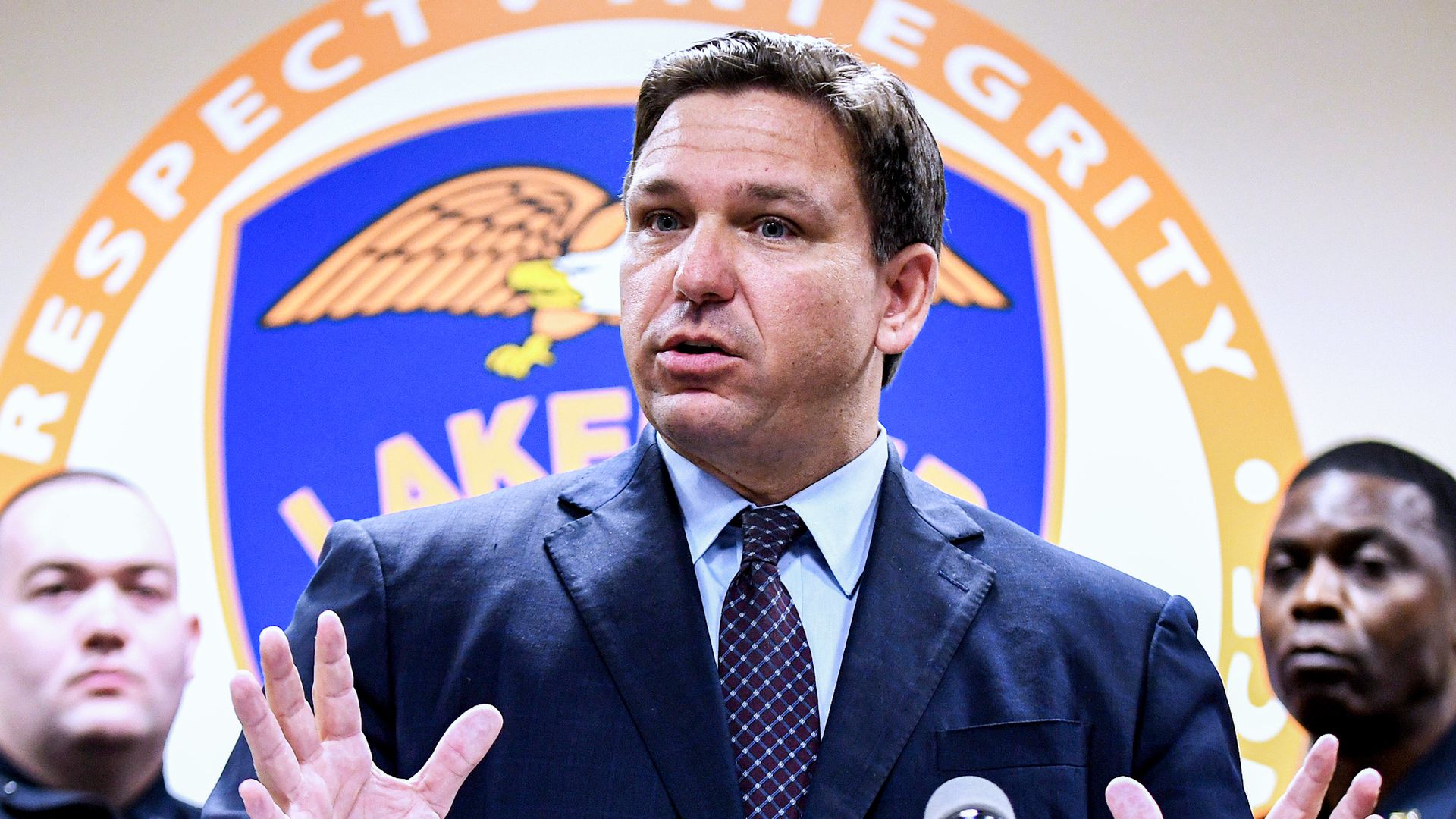 The Education Department announced Friday that it is investigating Florida over its ban on mask mandates.
Why it matters: The investigation, which said the ban could discriminate against students with disabilities or underlying medical conditions, is the latest development in both the legal back-and-forth over masks in Florida schools and between the Biden administration and GOP-led states over mask mandates.
Background: Florida Gov. Ron DeSantis' (R) appeal was originally denied on Wednesday, but the First District Court of Appeal reinstated the ban earlier Friday.
The ban includes a policy of withholding funds from school districts that defy the governor's order.

Last month, the Biden administration offered financial aid for schools in Florida affected by DeSantis' policy.
Details: The six states' ban on mask mandates contradicts guidance from the CDC, which has advised universal mask-wearing in classrooms.
The investigation will focus on whether the mask policy "students with disabilities who are at heightened risk for severe illness from COVID-19 are prevented from safely returning to in-person education" Assistant Secretary for Civil Rights Suzanne Goldberg wrote in a letter on Friday.
Between the lines: The Biden administration could issue sanctions if states are found to have discriminated against students with disabilities.
"OCR has the authority to take further steps to ensure that a recipient of federal funds complies with its anti-discrimination obligations, including by initiating an enforcement hearing process in front of an administrative law judge in the Department of Education or by referring the matter to the Department of Justice for enforcement," a Department of Education official told Axios last week.
What they're saying: DeSantis has argued that Florida's policy allows parents to make the best decision for their children.
"It's simply unacceptable that state leaders are putting politics over the health and education of the students they took an oath to serve," Education Secretary Miguel Cardona said in a statement last week. "The department will fight to protect every student's right to access in-person learning safely."
Go deeper