Abimael Guzmán, founder of Peruvian guerrilla group Shining Path, dies at 86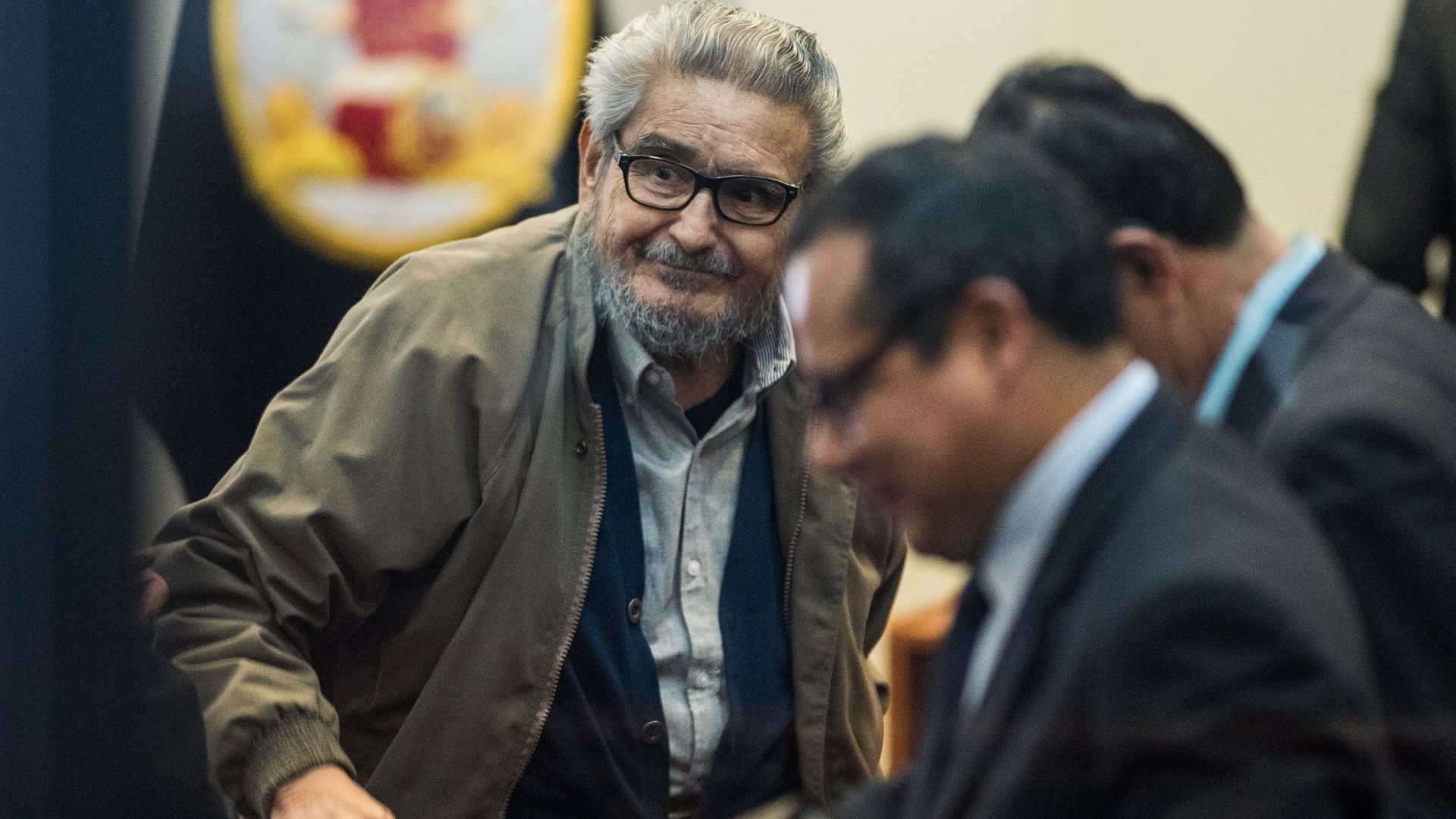 Abimael Guzmán, the founder of the Peruvian guerrilla group Shining Path that killed tens of thousands in the 1980s and '90s, died Saturday, government officials announced on Twitter.
The big picture: Guzmán, who died in prison at 86 years old, was captured in 1992 in Peru's capital, Lima. He was sentenced to life in prison after he was found guilty of aggravated terrorism and murder.
Peruvian authorities said Guzmán died "due to complications with his health." Justice Minister Aníbal Torres said he died from an infection, per the Associated Press.
Flashback: Guzmán launched an insurgency in 1980 against the state and advocated a peasant revolution where rebels would first gain control, per the AP.
The Shining Path was responsible for multiple car bombings and assassinations under Guzmán.
By the time he called for peace talks a year after his arrest, guerrilla violence had claimed tens of thousands of lives in Peru, displaced at least 600,000 people and caused an estimated $22 billion in damage, per the AP.
What they're saying: After announcing Guzmán's death, the Peruvian government said that his death would not bring back the thousands who died.
The Shining Path "murdered thousands of innocents and undermined the peace of the country. We do not forget the horror of that time, and his death will not erase his crimes," Economy Minister Pedro Francke said, per AP.
"Our position condemning terrorism is firm and unwavering. Only in democracy will we build a Peru of justice and development for our people," President Pedro Castillo said.
Go deeper