GOP governors, RNC threaten legal action over Biden's vaccine mandate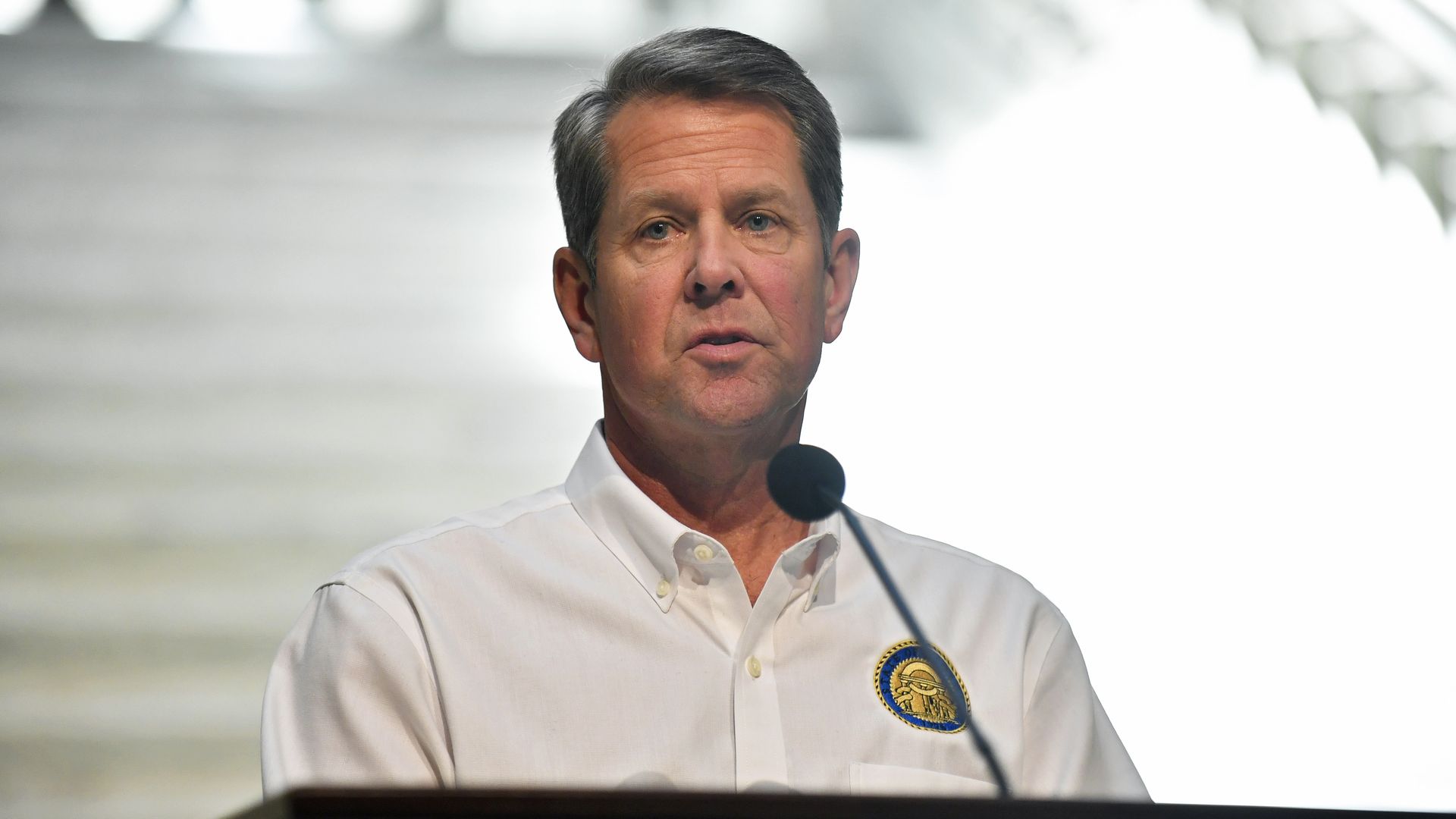 A number of Republican governors and the Republican National Committee vowed to take the Biden administration to court over the president's plan to mandate COVID-19 vaccination or testing for more than 80 million private-sector employees.
Driving the news: The new rule is part of a six-pronged plan by the administration to ramp up efforts to combat the nation's latest surge in virus cases and hospitalizations due to the Delta variant.
The plan also mandates vaccines for federal workers and contractors, without the option of testing out.
"This is not about freedom or personal choice," Biden said in a national address Thursday. "It is about protecting yourself and those around you, the people you work with, the people you care about, the people you love."
What they're saying: "I will pursue every legal option available to the state of Georgia to stop this blatantly unlawful overreach by the Biden administration," Georgia Gov. Brian Kemp tweeted.
"Joe Biden told Americans when he was elected that he would not impose vaccine mandates. He lied. Now small businesses, workers, and families across the country will pay the price. Like many Americans, I am pro-vaccine and anti-mandate," RNC chair Ronna McDaniel said in a statement.
South Dakota Gov. Kristi Noem tweeted her state would, "stand up to defend freedom," adding to the President, "see you in court."
Gov. Pete Ricketts released a statement that said Nebraska would "stand up to President Biden's overreach" and would work the state's Attorney General to explore their options.
"This dictatorial approach is wrong, un-American and will do far more harm than good...We must and will push back,"
— Arizona Gov. Doug Ducey
Other Republican figures also voiced their discontent:
"President Biden has made small business an enemy of his administration. Forcing main street to vax or pay a fine will not only crush an economy he's put on life support—it's flat-out un-American," House Minority Leader Kevin McCarthy (R-Calif.) tweeted.
In a series of tweets, Rep. Thomas Massie (R-Ky.) called the mandate "absolutely unconstitutional."
"We must fight back against medical tyranny that dangerously violates Americans' individual freedoms," tweeted Rep. Barry Moore (Ala.).
Go deeper