Kentucky lawmakers overturn school mask mandate as COVID cases soar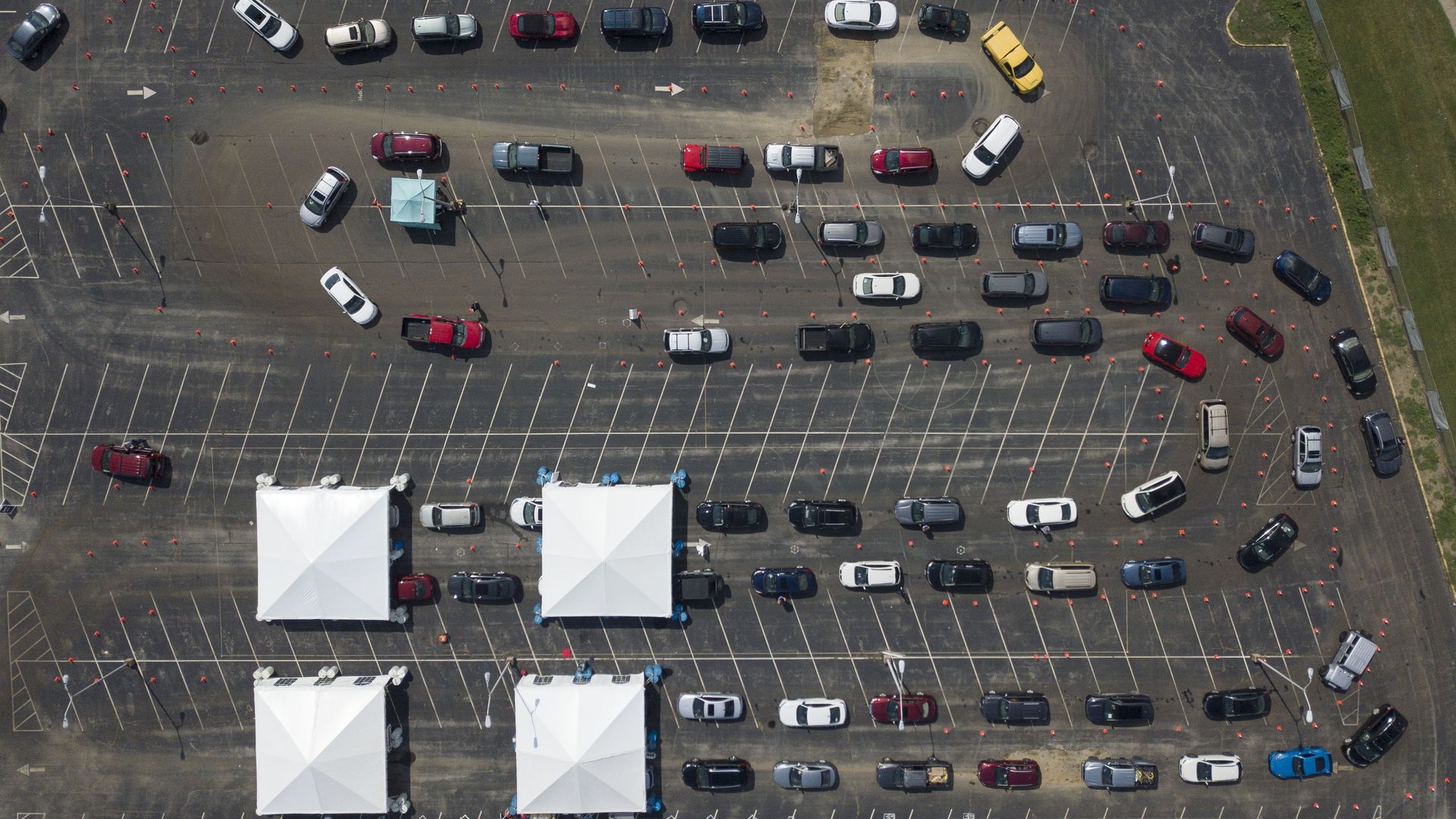 Kentucky's Republican-dominated legislature voted on late Thursday night to revoke a statewide mask mandate in public schools meant to help prevent the spread of COVID-19, the Louisville Courier Journal reports.
Why it matters: The vote came on the final day of an emergency special legislative session called by Gov. Andy Beshear (D) in response to surging cases in the state.
The Kentucky Supreme Court last month allowed state Republicans to significantly limit Beshear's executive authority to impose emergency health measures during the pandemic, including the indoor mask mandate for K-12 schools, preschools and child care facilities.
Beshear vetoed portions of the bill nullifying the school mask mandate on Thursday night, though Republican lawmakers overrode his vetoes and ended the special session.
School mask mandates will instead be determined by school districts.
Lawmakers also imposed bans on any future vaccine mandates for hospital workers and statewide mask mandates, giving local governments and businesses the power to implement mask rules.
The big picture: Kentucky reported 5,252 new coronavirus cases — including 1,602 new cases among people 18 years and younger — and 36 new deaths from the virus on Thursday, according to state data.
Only around 47% of the state's population has received at least one dose of coronavirus vaccine, according to the Mayo Clinic.
Go deeper: GOP governors, RNC threaten legal action over Biden's vaccine mandate
Go deeper