Lagarde on ECB's bond-purchasing slowdown: Don't call it a taper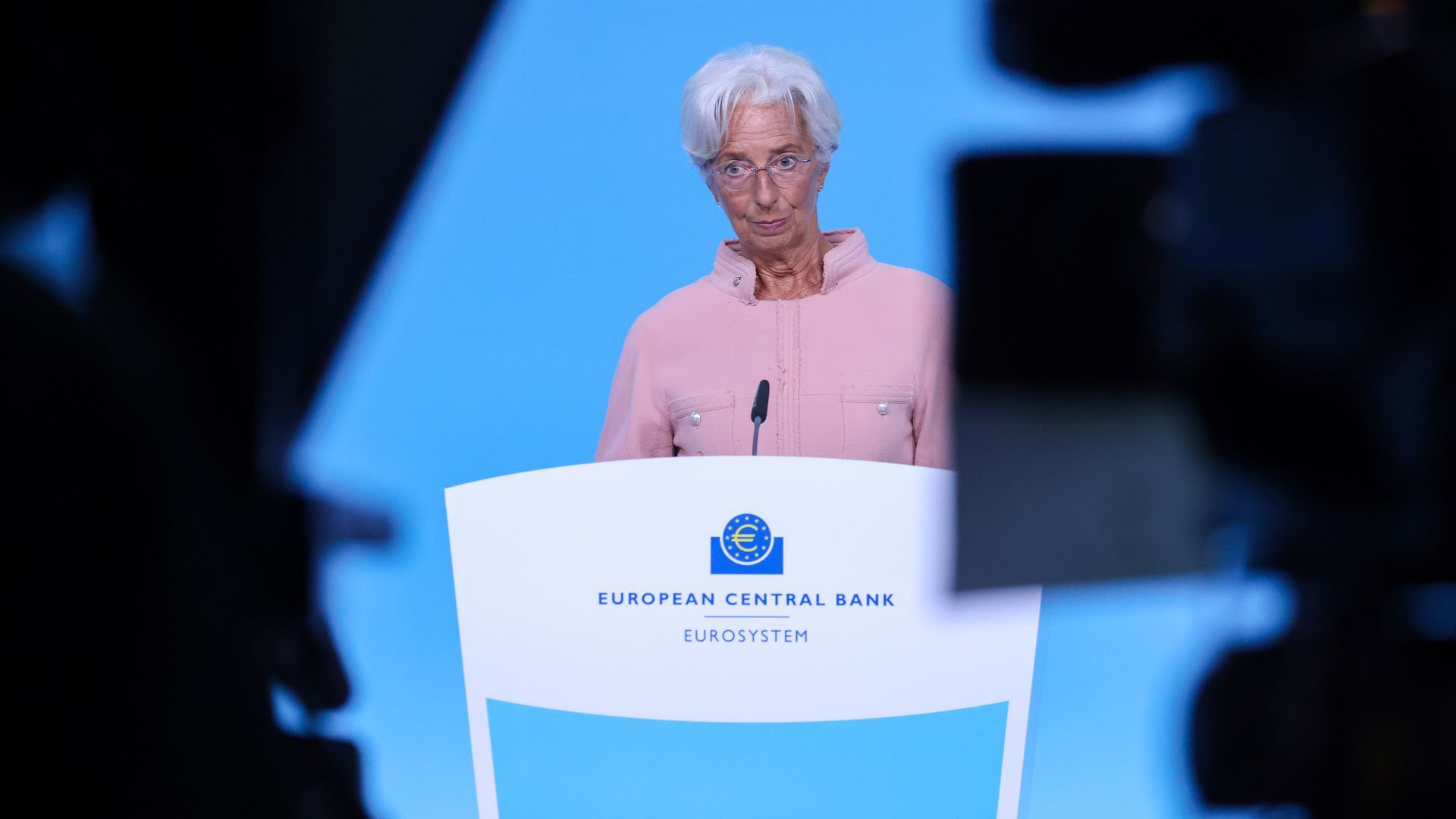 The European Central Bank just sent a signal that mirrors that of its U.S. counterpart: peeling off unprecedented pandemic-era support won't be quick — leaving a full return to normal far out.
Why it matters: When and how the crisis-era measures end have big implications for global financial markets that have been buoyed by them.
Catch up quick: The ECB is scaling back its mas­sive bond-buy­ing pro­gram over the next three months, reflecting a sunnier outlook for Europe's economy.
This emergency-era facility is set to end early next year. If it's not extended, some economists say the ECB could ramp­ up a pre-pandemic bond-buying program to make up for it.
The intrigue: ECB head Christine Lagarde cautioned the scale back doesn't mean the beginning of a total reversal of its easy-money policies.
That's showing up in how Lagarde would prefer we talk about the bond-buying slowdown: don't call it a taper.
"The moderately lower pace just resembles the status quo. There is no official plan for further unwinding yet," ING's Carsten Brzeski tells Axios about why the T-word isn't appropriate.
In a speech last month, Fed chair Jerome Powell signaled it could peeling back its monthly bond purchases this year (though weaker economic data may push off those plans).
The bottom line: "The ECB is not about to rip off the band-aid; bond markets will continue to enjoy significant support from asset purchases through 2021," Pantheon Macroeconomics said yesterday.
Go deeper