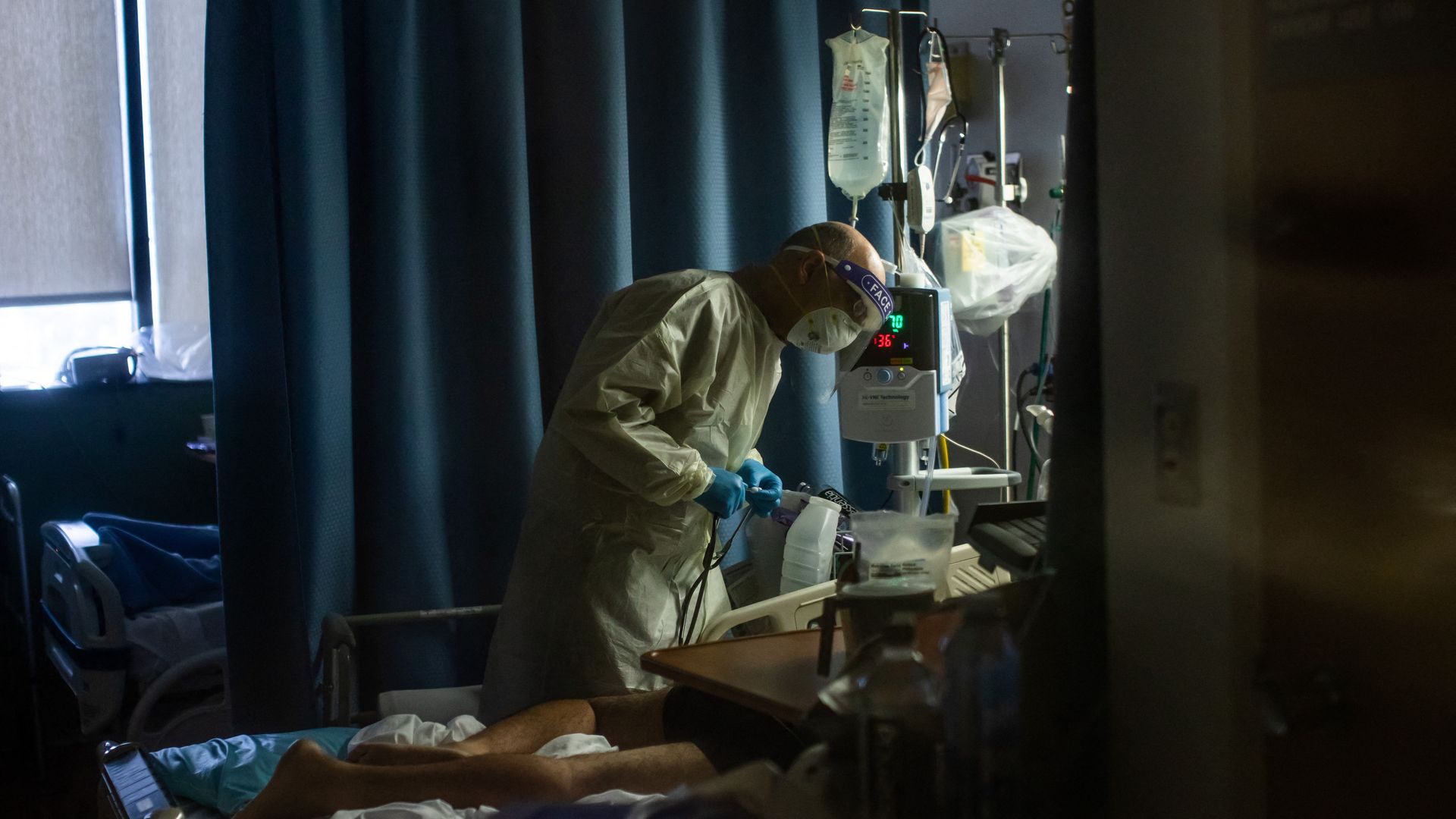 This weekend, we commemorate the 20th anniversary of the Sept. 11, 2001 attacks which killed nearly 3,000 people. But we've lost track of the fact that at least that many will die of COVID-19 within the span of two days.
The big picture: 9/11 was a shocking attack that sparked massive domestic foreign policy changes and conflict in two countries. While the pandemic has certainly led to enormous policy and lifestyle changes, the daily drumbeat of hundreds of COVID deaths in America isn't garnering the attention it once did.
Case and death counts still make headlines, but they aren't influencing our national conversation as much.  
Instead, these COVID deaths have faded into background of daily life. Many Americans not directly involved in patient care are paying little attention to, or are even trying to ignore, the ongoing pandemic.
While the early weeks and months of the pandemic were coupled with a sense of unity around a shared enemy, the national tenor feels as divisive as ever as we battle over vaccines, masks and other measures aimed at turning the tide against the virus.
We saw this phenomenon with each surge of this pandemic before vaccines had a chance to be widely distributed yet at the end of 2020. Deaths were rapidly rising, yet creating less impact over time.
Between the lines: Now deaths are on the rise again, with about 1,500 COVID deaths a day in the U.S.
This grim comparison — as well as our collective compassion — is challenged by the fact we now have a vaccine.
The bulk of patients who end up seriously ill or dead from COVID are unvaccinated — many by choice. Meanwhile, those killed or seriously injured on Sept. 11 had no choice.
The bottom line: But people are still dying every day from COVID-19 — a lot of people.
As we take time this weekend to absorb the massive loss the nation experienced on a single day two decades ago, it'd be valuable to use this moment to also consider the enormity of the daily losses America is suffering from COVID.
Go deeper