CDC: Unvaccinated people were 11 times more likely to die of COVID-19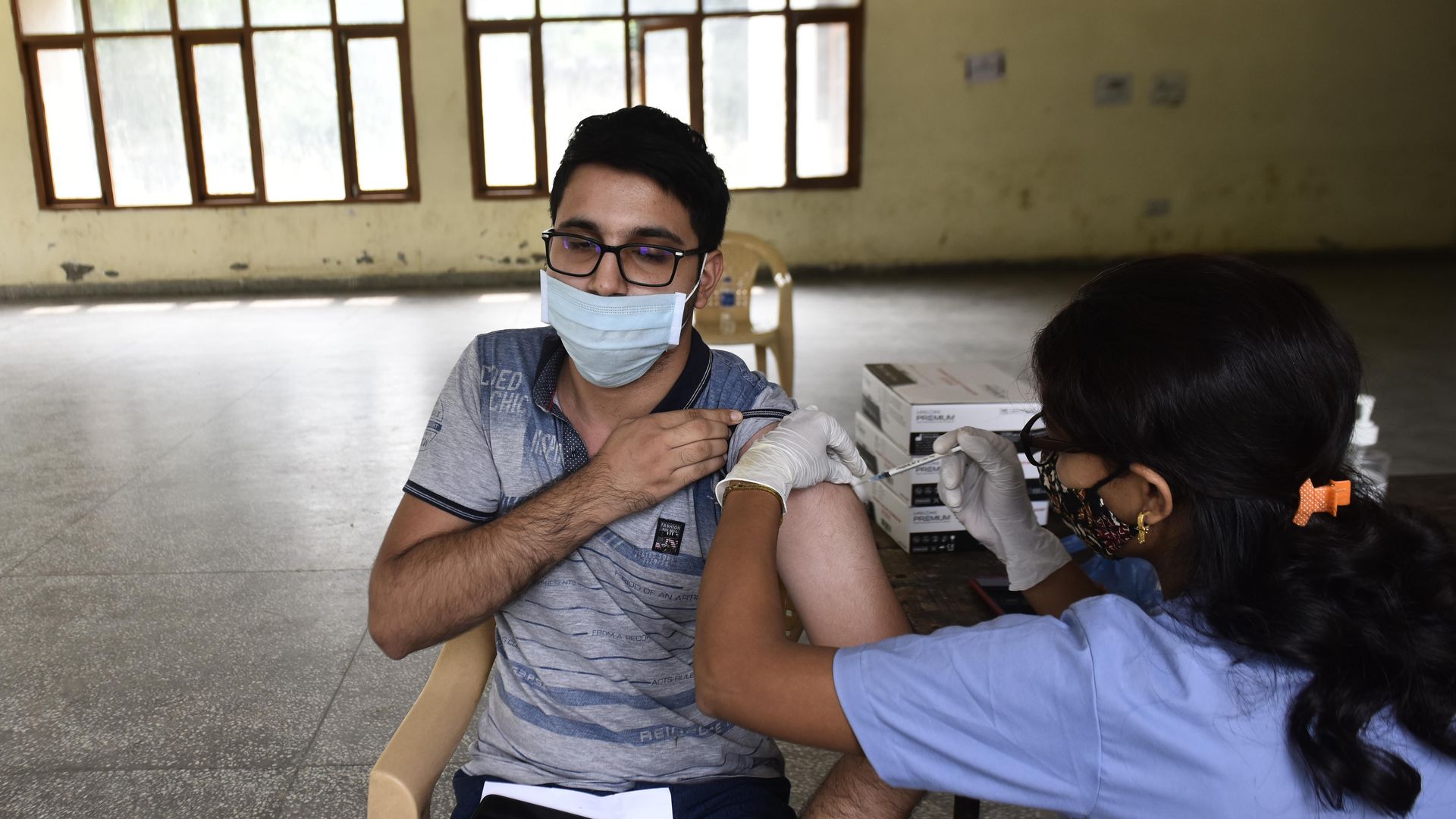 Unvaccinated people were about 11 times more likely to die of COVID-19 and were more than 10 times more likely to be hospitalized with the disease, a new study from the CDC released on Friday found.
Why it matters: The Biden administration has now ramped up efforts to control the virus as cases and hospitalizations largely driven by the Delta variant surge nationwide.
The study took place between April 4th and July 17th.
The study analyzed vaccination status across 13 U.S. jurisdictions and compared them with their hospital rates.
By the numbers: Of the 37,948 hospitalizations in the 13 jurisdictions, 2,976 or about 8% were vaccinated.
Of the 6,748 deaths, 616 or about 9% were people who were fully vaccinated.
Of the 615,454 cases the agency looked at, 46,312 or about 8% of people were fully vaccinated.
Of note: The CDC also released two more studies today related to vaccine effectiveness, finding that Moderna remained the most effective vaccine but that all vaccines remained were effective against the Delta variant.
What they're saying: "The bottom line is this: We have the scientific tools we need to turn the corner on this pandemic," CDC Director Rochelle Walensky said at a White House COVID-19 briefing on Friday.
"Vaccination works and will protect us from the severe complications of COVID-19," Walensky added.
Go deeper