TSA doubles fines on travelers who refuse to wear masks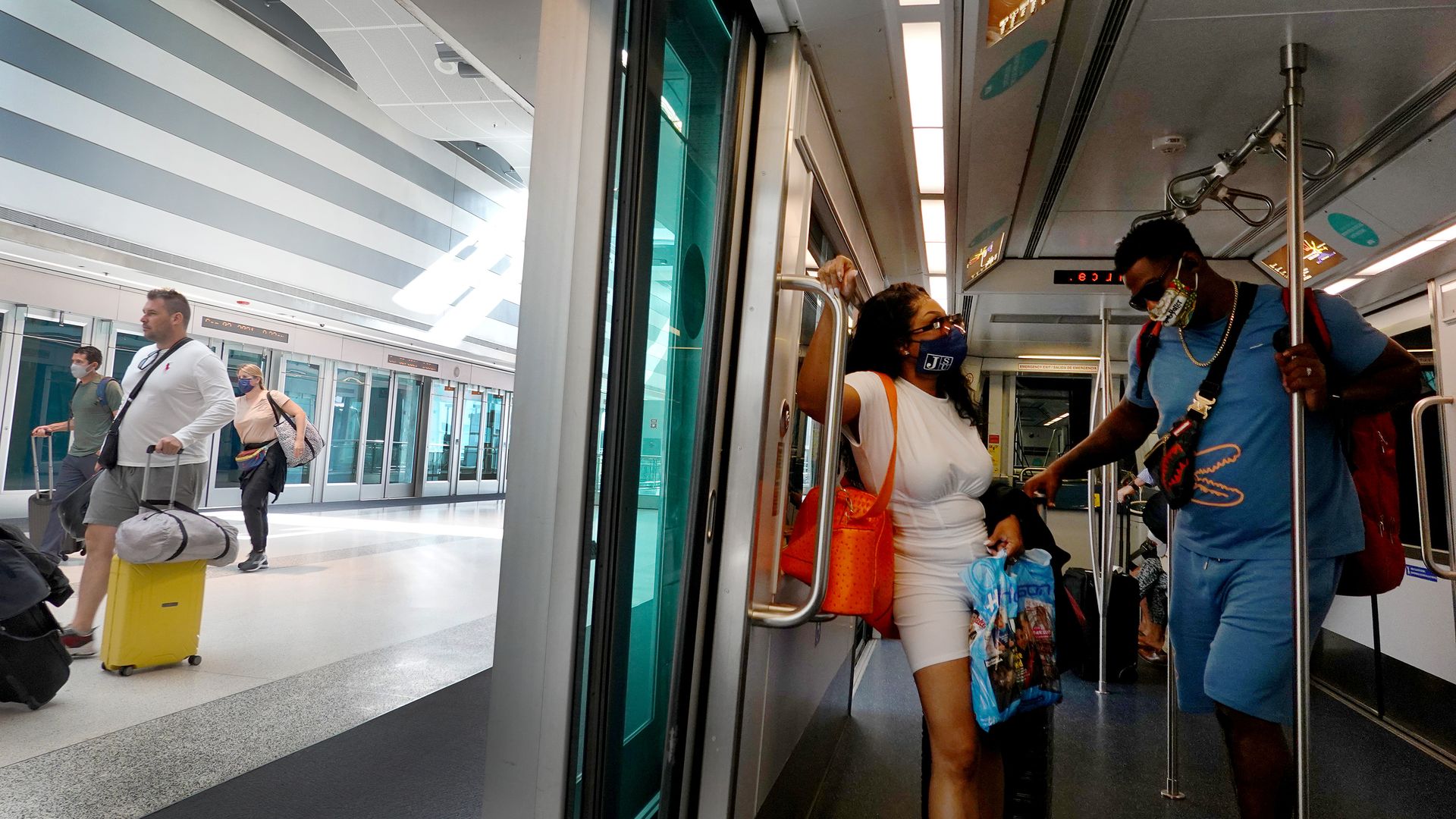 President Biden directed the Transportation Security Administration on Thursday to double fines on travelers who refuse to wear masks.
Why it matters: It's part of the Biden administration's effort to control the coronavirus as cases and hospitalizations largely driven by the Delta variant surge nationwide.
A federal mandate requires travelers to wear masks on airplanes, trains, buses and other forms of public transportation.
Starting Friday, penalties for not wearing a mask will increase to between $500 to $1,000 for first offenders and $1,000 to $3,00o for second offenders.
What they're saying: "If you break the rules, be prepared to pay," Biden said in a speech. "And, by the way, show some respect. The anger you see on television toward flight attendants and others doing their job is wrong. It's ugly."
The big picture: The Federal Aviation Administration has received 4,184 reports of unruly passengers so far in 2021, more than 70% of which were related to mask requirements on flights.
Go deeper: Biden mandates COVID vaccines for federal workers, with no option for testing
Go deeper