Biden calls GOP governors "cavalier" for resisting vaccine requirements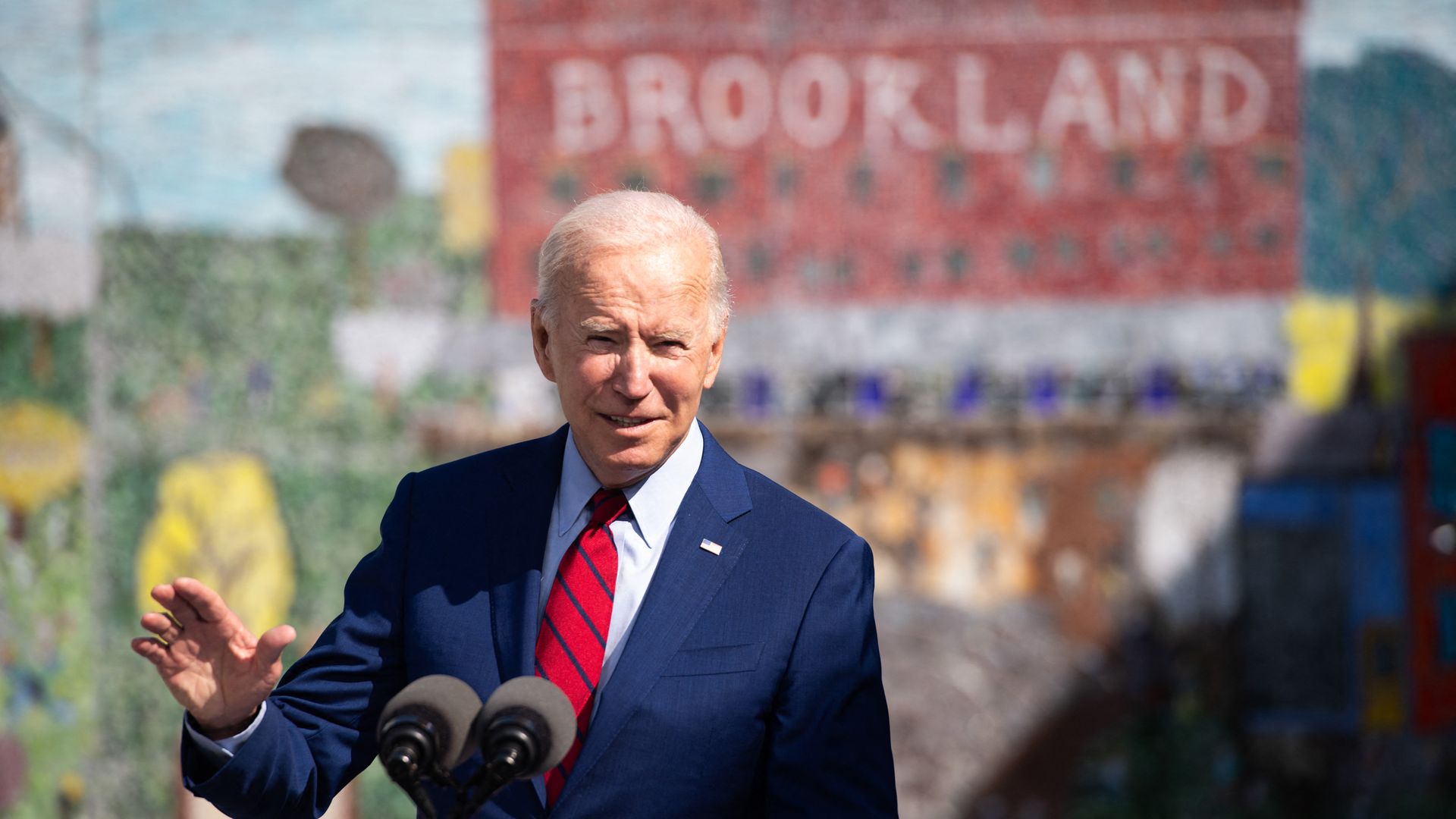 President Biden on Friday accused some Republican governors of being "cavalier" with children's health for resisting calls for implementing widespread coronavirus vaccine requirements.
Driving the news: Several Republican governors and the Republican National Committee on Thursday vowed to take the Biden administration to court over the president's plan to mandate COVID-19 vaccination or testing for more than 80 million private-sector employees.
The requirements were part of the administration six-point plan to respond to the virus announced earlier Thursday.
Some Republican governors have also previously banned mask mandates, including in schools.
What he's saying: "I am so disappointed that particularly some Republican governors have been so cavalier with the health of these kids, so cavalier with the health of their communities," Biden said during a visit to Brookland Middle School on Friday. "This isn't a game."
Biden and first lady Jill Biden also urged parents to get vaccinated to protect their children and keep schools open.
"We owe them a promise to keep their schools open as safe as possible," the first lady said. "We owe them a commitment to follow the science. We owe them unity, so that we can fight the virus, not each other."
"It means following the science, wearing a mask, getting tested, getting vaccinated. It means working together and looking out for each other like they teach you in school. We can look out for each other. We can do this," the president added while visiting the school with the first lady and Education Secretary Miguel Cardona.
"The safest thing you can do for your child 12 and over is get them vaccinated," Biden said."The best way for parents to protect a child under 12 starts at home. Every parent, every teen sibling, every caregiver around them should be vaccinated."
The big picture: Biden's plan to respond to COVID-19 includes efforts to keep schools open amid rising cases.
The plan revealed Thursday requires staff in school settings — including Head Start, youth programs at the Department of Defense, and the Bureau of Indian Education-Operated Schools — to be vaccinated.
The plan also urges states to require vaccines for school employees, provides funding for school districts to support reopening — including backfilling salaries — and encourages regular testing for students and school staff, among other things.
The FDA said separately on Friday that it is "working around the clock" to support the process of making the coronavirus vaccine available for children under the age of 12.
Go deeper: America's civil war of 2021
Editor's note: This story and headline have been updated with additional comments from Biden.
Go deeper