Biden administration appeals ruling that found DACA unlawful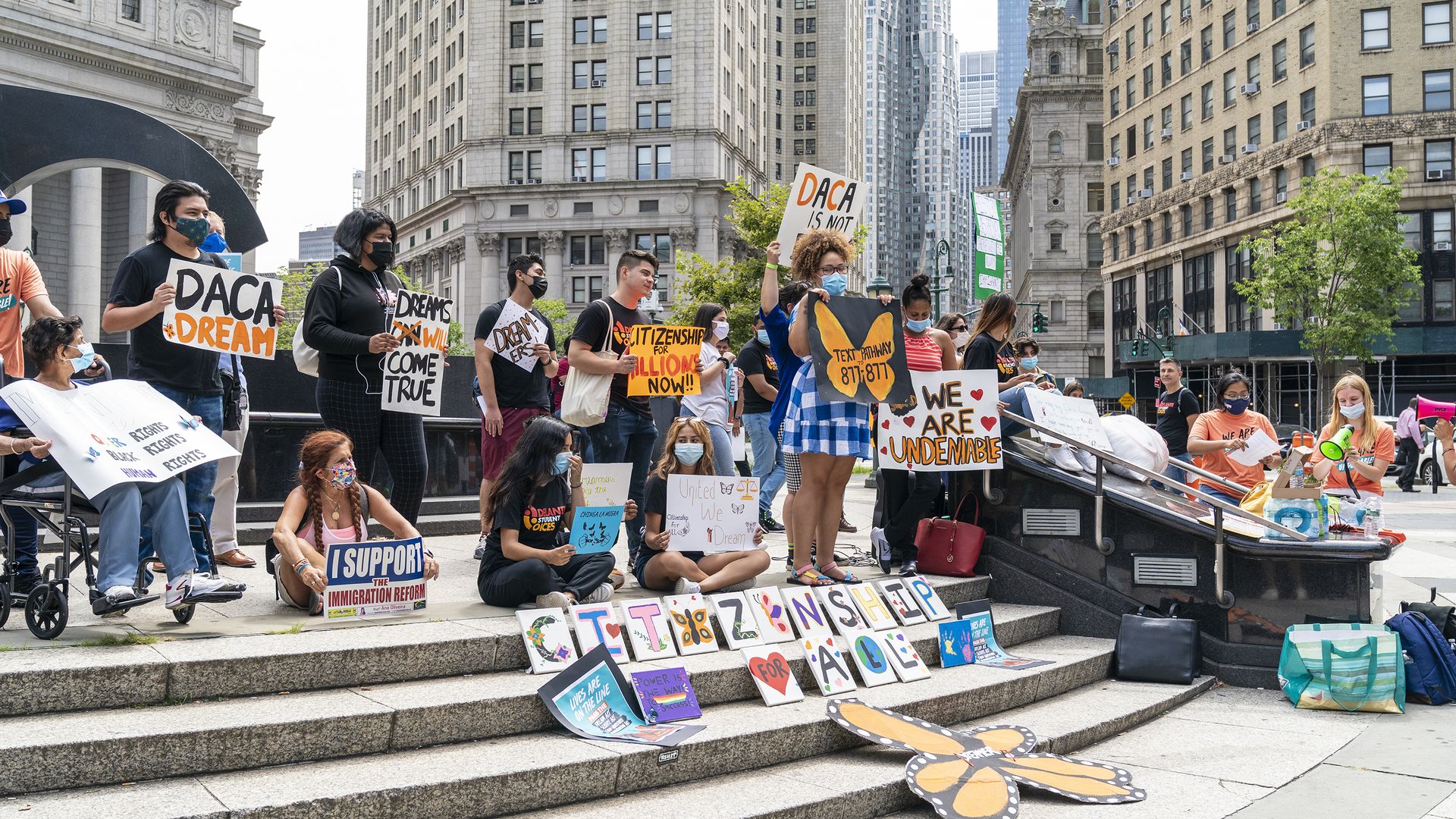 The Biden administration on Friday appealed a court ruling that called the Deferred Action for Childhood Arrivals (DACA) program unlawful.
Why it matters: The appeal was expected. The U.S. District Court for the Southern District of Texas in July had ordered the Biden administration to cease approving new DACA applications but specified that the decision would not affect current recipients for now.
There are more than 600,000 active DACA recipients, and the Texas judges' ruling blocked roughly 500,000 to 700,000 people from receiving DACA benefits.
The ruling has also added even more urgency to congressional efforts to protect and provide pathways for Dreamers.
DACA was created by then-President Obama in 2012 and provided protection for "Dreamers," people brought to the U.S. illegally as children, from deportation.
President Biden called the ruling "disappointing" and called on Congress to create "a permanent solution" and allow Dreamers to become citizens.
The pandemic has created a backlog of applicants with roughly 80,000 applicants who have applied but not received coverage, per Axios' Stef Knight.
Go deeper