21 additional Americans depart Afghanistan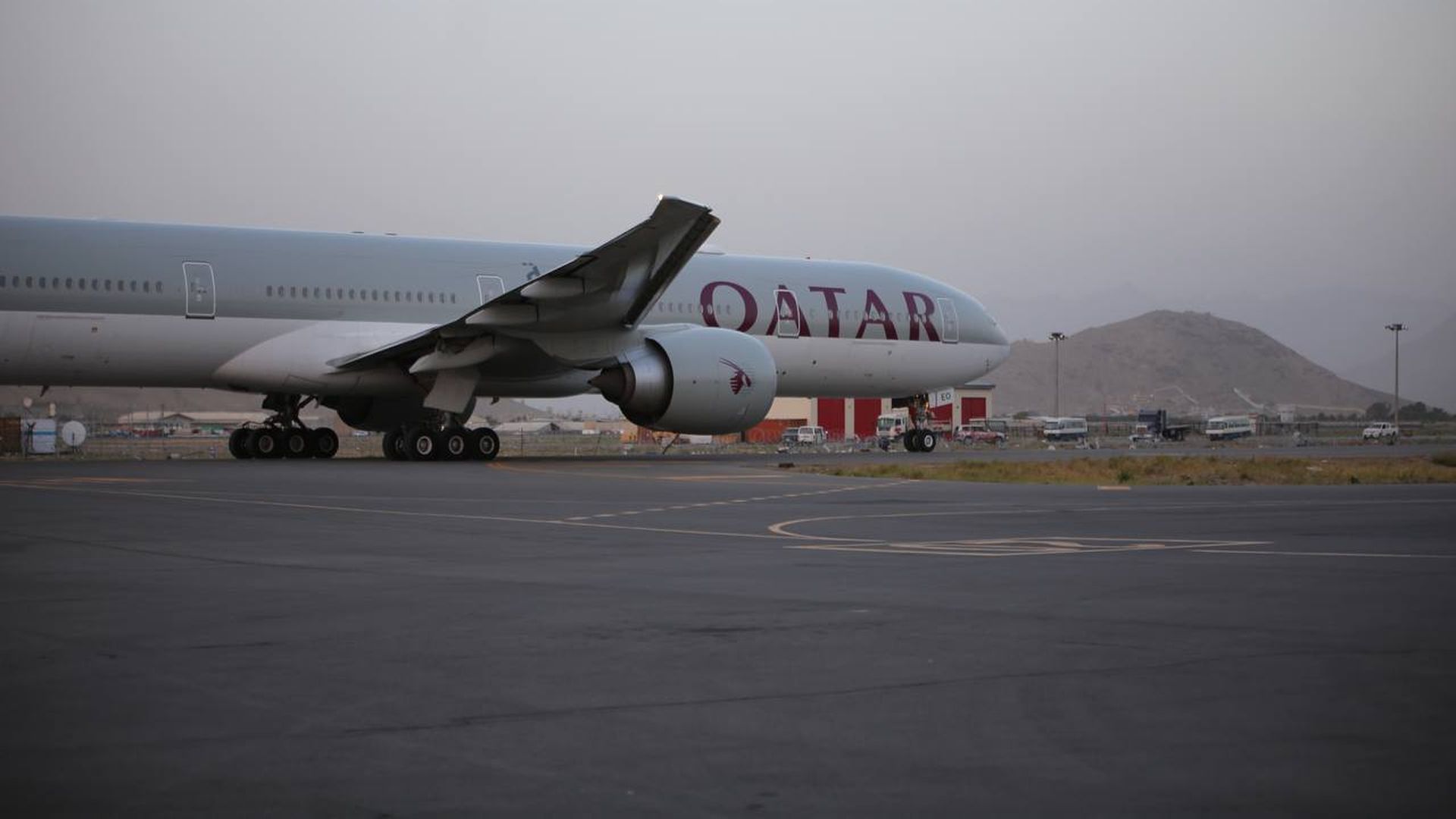 The White House announced Friday that 21 U.S. citizens and 11 lawful permanent residents have been brought safely out of Afghanistan in the latest departures since the full U.S. troop withdrawal on Aug. 31.
State of play: A chartered Qatar Airways flight held 19 U.S. citizens while two other U.S. citizens and 11 lawful permanent residents traveled separately overland.
On Sept. 5, the White House said that about 100 Americans were still in Afghanistan.
Around 200 foreigners left Afghanistan on commercial flight to Qatar, including several Americans, on Thursday.
The White House said Friday that the National Security Council is still working to facilitate the safe transit of those remaining Americans who wish to leave.
What they're saying: "Today's departures demonstrate how we are giving Americans clear and safe options to leave Afghanistan from different locations," NSC spokeswoman Emily Horne said in a statement Friday.
"A number of Americans have taken these options; some have decided not to, for a variety of reasons," Horne added. "That is their right. We understand these are difficult decisions. We will continue to provide proven options for leaving. It is up to Americans who remain whether they choose to take them."
Editor's note: This post has been corrected to say this was the latest post-withdrawal departure from Afghanistan, not the first.
Go deeper