Wall Street gets a hard seltzer buzzkill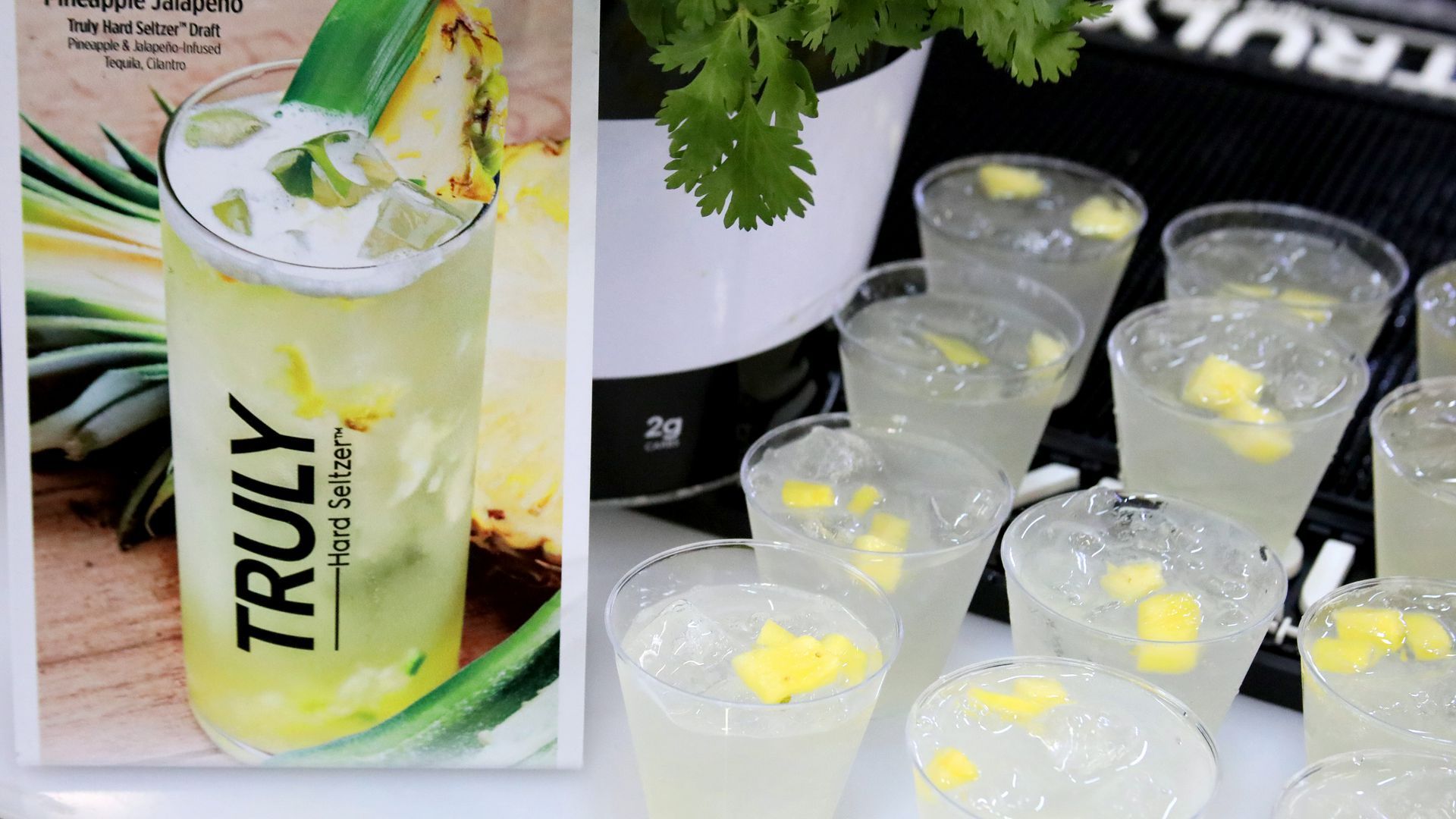 Boston Beer sent another signal the hard seltzer fad is fading — and told Wall Street that it will make less money because of it.
Why it matters: It's a reversal of a mega-booze trend that a slew of companies raced to get in on.
Catch up quick: Back in July, Boston Beer said it overestimated demand for its "Truly" brand. Executives warned Wall Street profits wouldn't be nearly as high as initially thought because of hard seltzer uncertainty.
Turns out the company wasn't pessimistic enough: Now it says profits could be even lower, thanks to inventory write-offs and shortfall fees to third parties, per a statement.
It says "there will be continuing uncertainty" ­about hard seltzer de­mand trends for the re­st of 2021, and withdrew guidance altogether.
The intrigue: Drink heavyweights and newcomers tapped into the hard seltzer hype, filling shelves with options. The beer giant partially blamed its woes on a heavily splintered market.
"New hard seltzer brands at retail [stores] ... have resulted in a proliferation of choices and consumer confusion," founder Jim Koch told analysts in late July.
By the numbers: Industry-wide, there will be 30 million fewer cases of hard seltzer sold this year than what was anticipated in July, the company said, citing research.
"We believe the sustained decline in regular [hard seltzer] consumption is driven by the reopening of bars & restaurants," where it's "underindexed" versus beer, wine or other spirits, analysts at UBS wrote this week.
What to watch: Boston Beer is going deeper into hard seltzer. It said last month it would partner with Pepsi to create hard Mountain Dew.
Go deeper