Taliban bans all protests that don't have its approval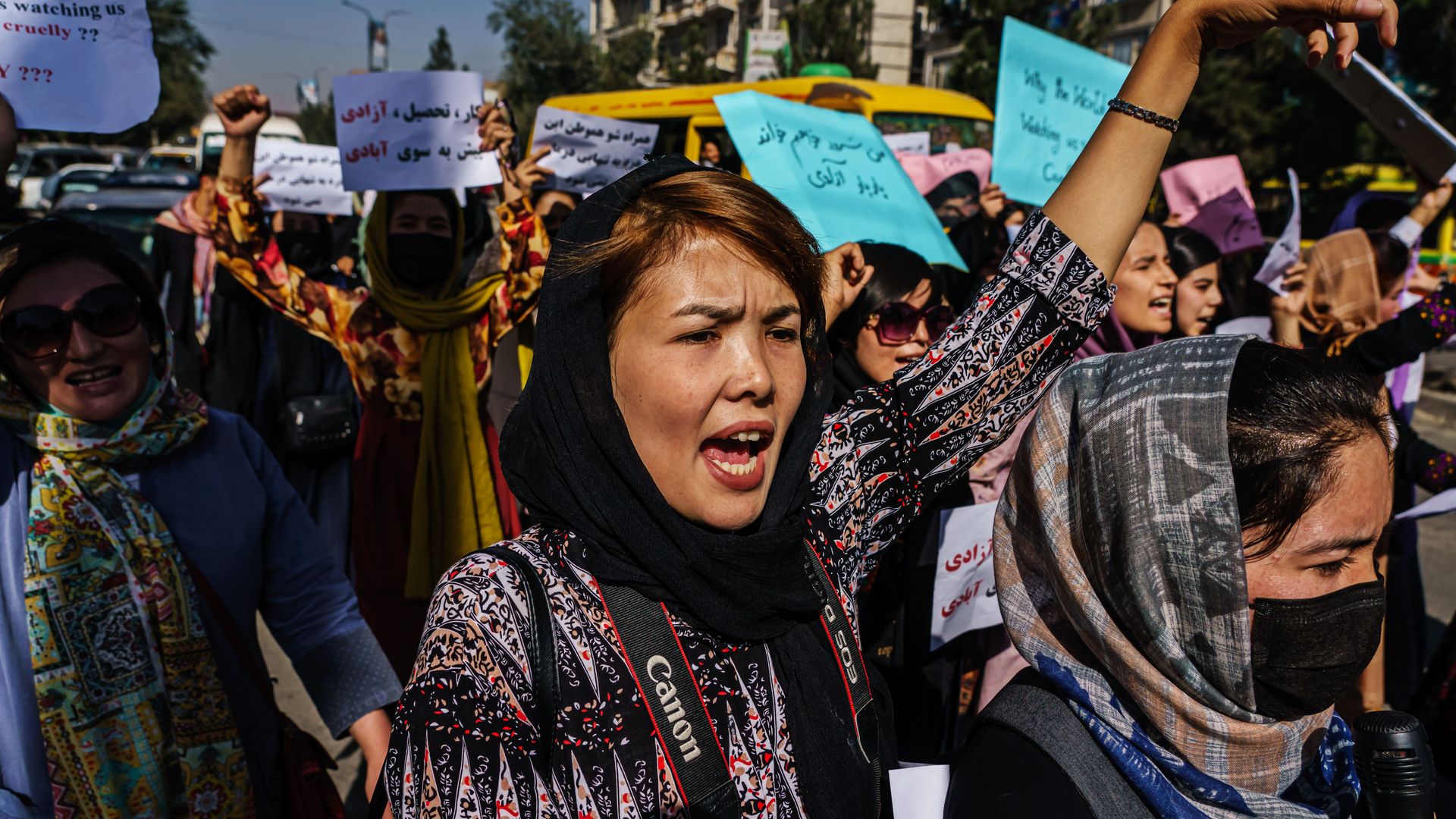 The Taliban announced Wednesday a ban on all protests, slogans and demonstrations that do not have official approval of the caretaker government.
Why it matters: The decree signals that the new all-male interim government is set to be repressive, despite pledging to be "inclusive." It was written by Sirajuddin Haqqani, the head of the new interior ministry, who is wanted by the FBI for terrorism offenses.
Of note: The decree warns that people must get permission before any protests or face "severe legal consequences," per a translation by the Guardian.
The announcement came as Ahmadullah Wasiq, deputy head of the Taliban's cultural commission, told Australian broadcaster SBS that women would not be allowed to play sports under the new government.
What they're saying: The State Department expressed concern on Tuesday about the "track records" of some in the interim government in a statement
European Union spokesperson Peter Stano said the new government "does not look like the inclusive and representative formation in terms of the rich ethnic and religious diversity of Afghanistan we hoped to see and that the Taliban were promising over the past weeks," per Reuters.
German foreign minister Heiko Maas said the makeup of the new government was "not the signal for more international cooperation and stability in the country," according to DW.com.
"It must be clear to the Taliban that international isolation is not in its interests, and especially not in those of Afghanistan's people," Maas added.
Editor's note: This article has been updated with comment by Wasiq and further context.
Go deeper