Supreme Court Justice Stephen Breyer declines to give hint on retirement plans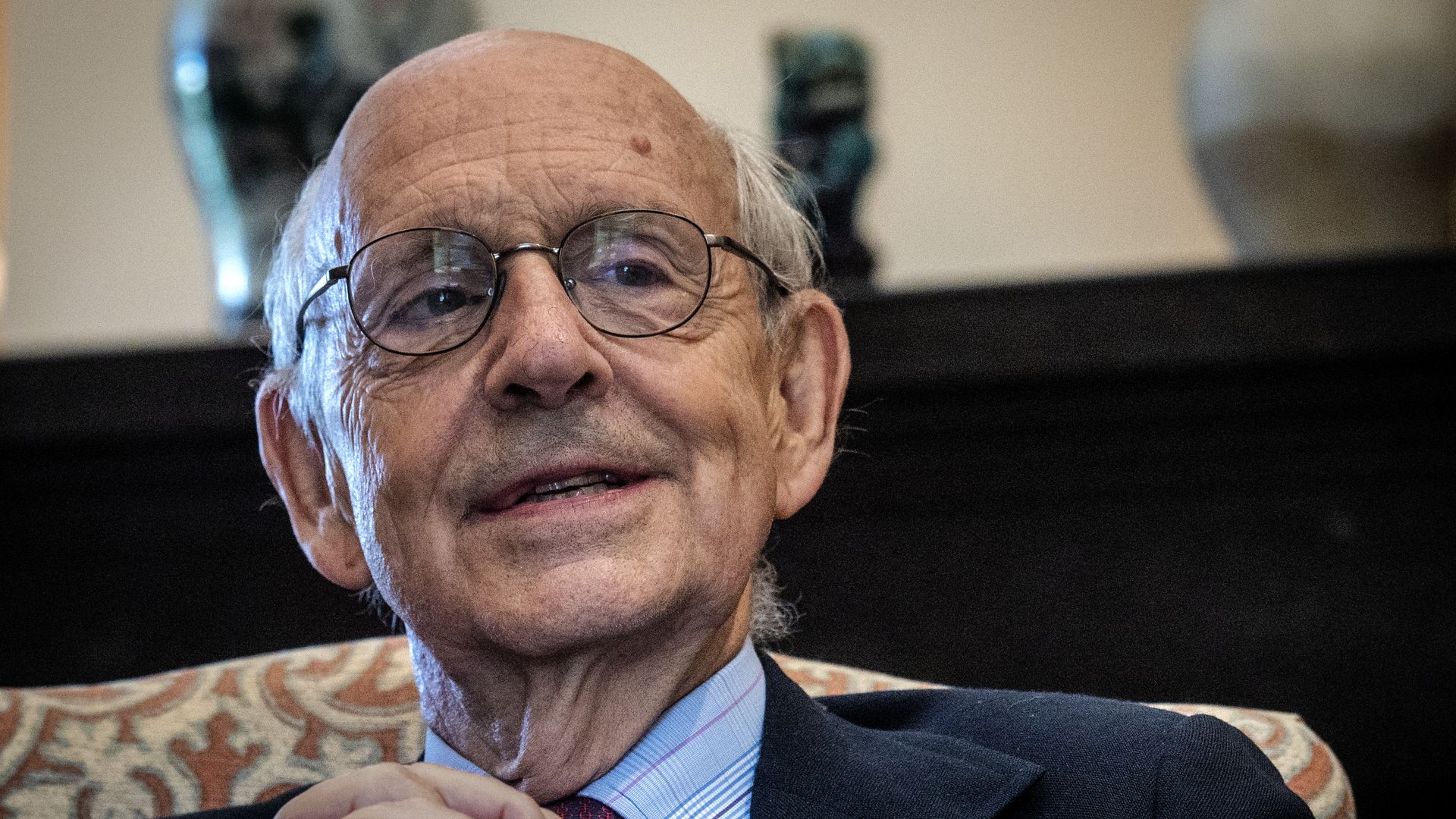 Supreme Court Justice Stephen Breyer declined to confirm when he will retire in an interview with NPR's Nina Totenberg, and did not say whether he will make an announcement on the issue in the court's upcoming term.
Why it matters: Progressives have been pressuring Breyer to retire and allow Biden to appoint a younger justice to the court. Breyer is the court's oldest justice at 83 years old.
Many progressives fear a situation similar to the death of former Justice Ruth Bader Ginsburg, which allowed former President Trump to select a conservative replacement shortly before the end of his term.
What he's saying: "I'm only going to say that I'm not going to go beyond what I previously said on the subject, and that is that I do not believe I should stay on the Supreme Court, or want to stay on the Supreme Court, until I die," Breyer said.
"When exactly I should retire, or will retire, has many complex parts to it. I think I'm aware of most of them, and I am, and will consider them."
Go deeper