Sony shows the PS5's future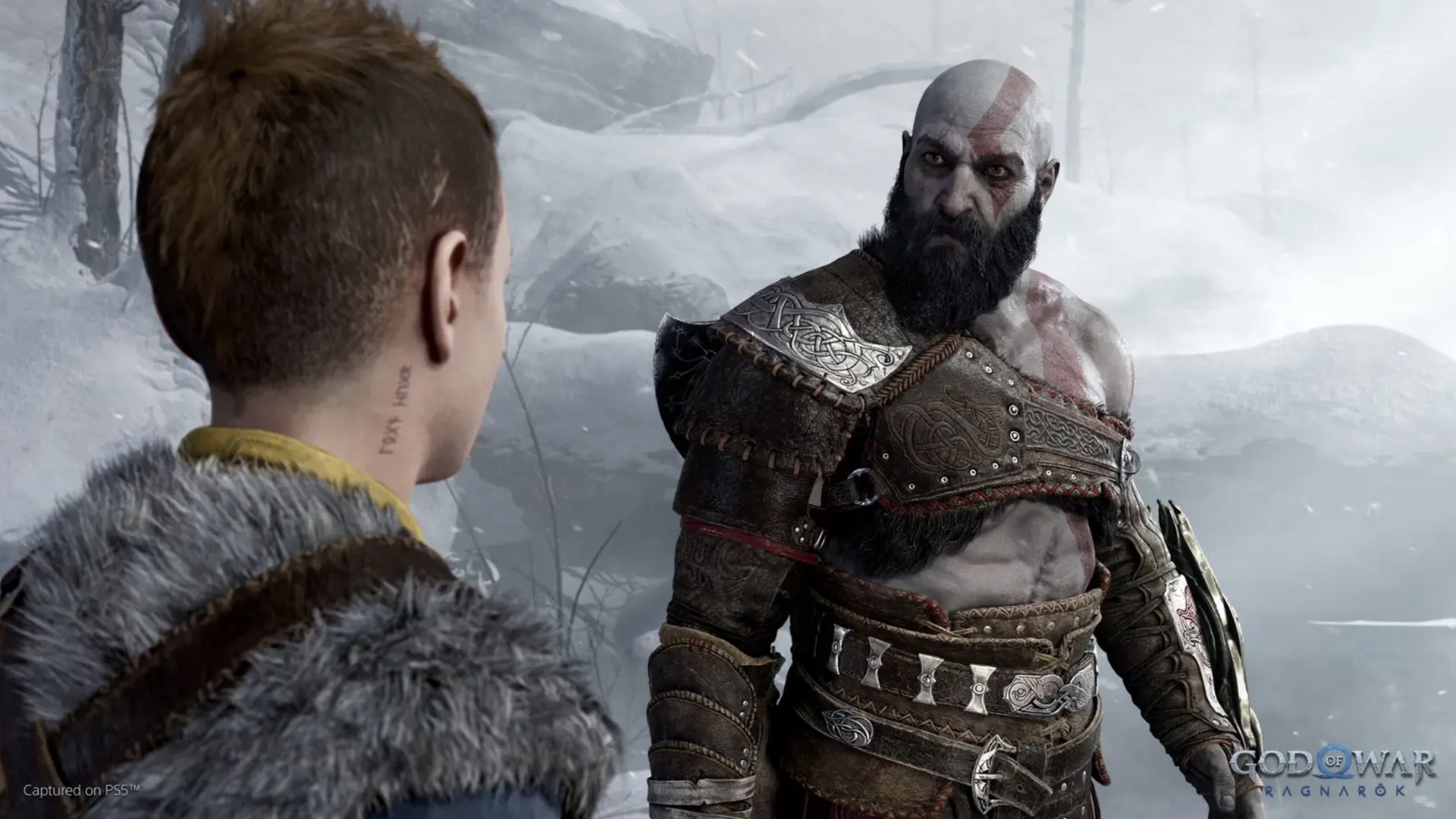 Sony's 40-minute showcase of upcoming PlayStation games was highlighted by reveals of big Marvel superhero surprises and the first gameplay of a "God of War" sequel.
Why it matters: Sony hasn't run a major gaming showcase in over a year — due to COVID-19 and a de-emphasis on the E3 trade show — but filled Thursday afternoon's event with major announcements.
In the PS4 era, Sony generated some of gaming's biggest blockbusters and has positioned its new console as a host of another line of major, exclusive (or semi-exclusive) projects.
Many of the games shown will also run on PS4, but Sony showed them running on PS5.
The highlights:
A remake of the classic 2003 Star Wars role-playing game "Knights of the Old Republic," which was a signature game back on the original launch Xbox. (It's a PS5 console-exclusive at launch, but no release date was given, meaning it's probably far from done.)
"Forspoken," a major new PS5 and PC action game from the developers of "Final Fantasy XV," got a spring 2022 release date. (It was one of several games to showcase a Black female character in a prominent role, which has been rare in gaming.)
A remastered version of "Uncharted 4" and its "Lost Legacy" spin-off is set for PS5 and PC in 2022.
Sony confirmed the next "God of War" will be subtitled "Ragnarok," but did not provide a release date. (Note: It's previously been announced for PS4 and PS5)
"Gran Turismo 7," the latest in PlayStation's iconic racing series, will be out in March of next year, for PS4 and PS5.
Insomniac Games, creators of two acclaimed "Spider-Man" games already, is making a third for 2023. It'll feature the Peter Parker and Miles Morales versions of the hero.
And Insomniac is also making a game about the X-Men hero Wolverine.
Plus one notable delay: Rockstar's remake of "Grand Theft Auto V" and "GTA Online" has slipped from this November to March.
The game would have been one of the biggest next-gen Xbox and PlayStation releases for the holiday season but has been postponed in a year plagued with understandable production delays.
The big picture: Exciting as Sony's event was, it was mostly about games for 2022 and beyond.
The PS5 launched last November and immediately got a slew of impressive new games.
But the releases have slowed since June, and Sony is releasing no major PlayStation exclusives during the busy holiday season.
Plus, a pattern continues to emerge in the gaming industry, like Hollywood before it: Lots of Marvel and Star Wars. Big-budget gaming is Disney's playground these days.
Go deeper