HHS awards over $18M in grants to bolster students' health care access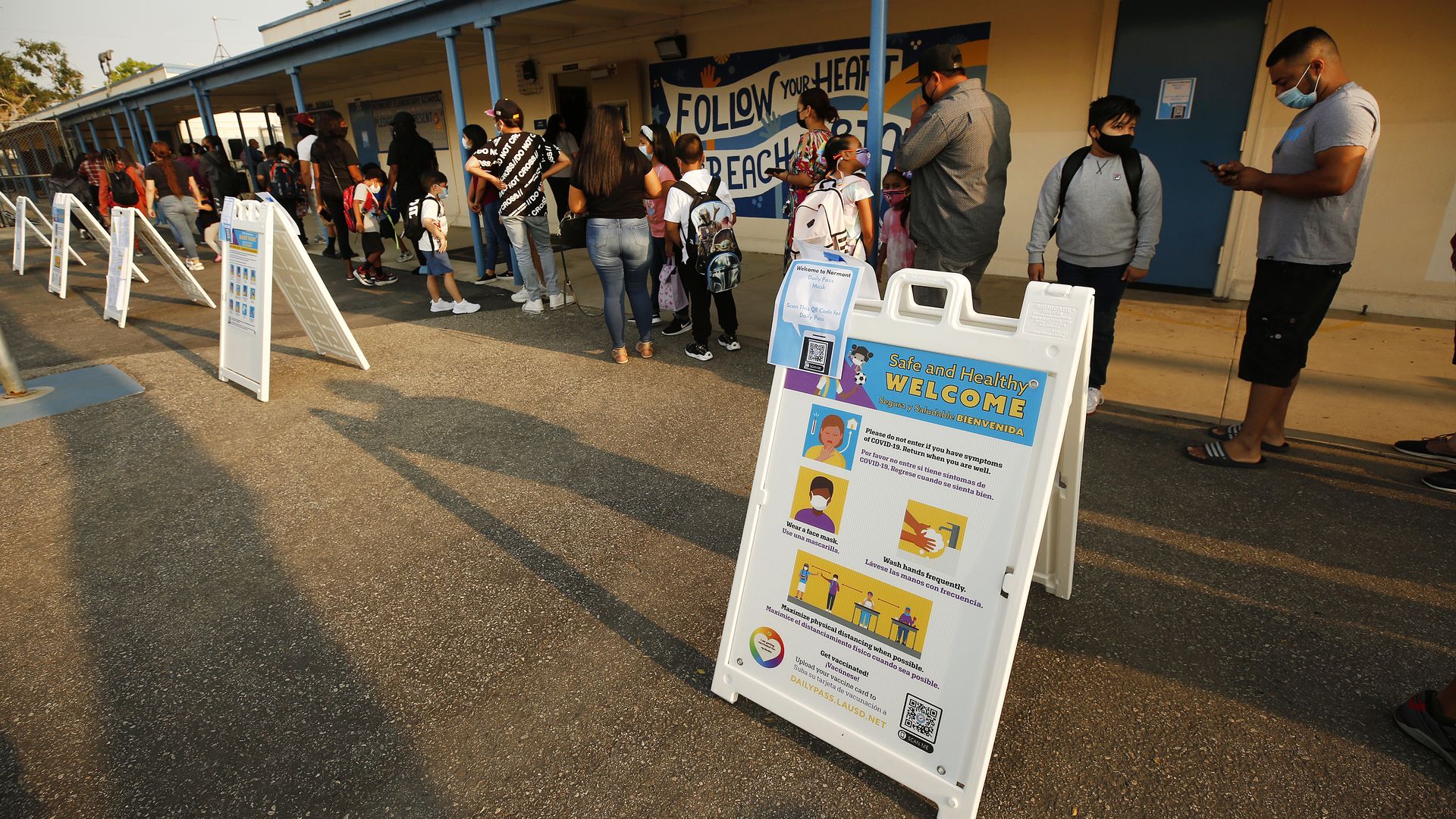 The Biden administration has awarded over $18 million in grants to expand students' access to health care and mental health support as the new school year takes off, according to new numbers shared with Axios.
Why it matters: Both children's mental health and their utilization of mental health services worsened during the COVID-19 pandemic, per research from the Kaiser Family Foundation (KFF). The return to in-person instruction could also lead to increased health risks depending on masking and vaccinations in the community.
The big picture: COVID has caused significant disruptions in routines and led to social isolation for many children, which KFF says can be associated with anxiety and depression.
Details: The Health Resources and Services Administration (HRSA) has awarded $5 million in grants that will help to expand access to primary and behavioral health care through school-based health center sites.
These centers can help close gaps in health care needs, especially for low-income students and students of color, who face barriers like lack of transportation. Despite school closures, they served more than 650,000 patients in 2020, the HRSA said.
The funding will also enable transportation, outreach and translation services for both in-person and telehealth appointments.
The Substance Abuse and Mental Health Services Administration's (SAMHSA) new grant program will shore up that effort. SAMHSA has allocated a total of $13.4 million to recipients that serve youth, including schools, youth organizations and universities.
The program, aimed at boosting mental health awareness, will train communities, including school personnel, to better identify symptoms of mental illness so they can "respond safely and appropriately."
What they're saying: "By funding health centers that offer critical services on school grounds, we are providing convenient access to high-quality health care for underserved students, their families, and the larger community," HHS Secretary Xavier Becerra said in a statement.
"We have worked with the communities, school districts, and health centers to tailor the services offered at these sites based on the community's needs and existing resources," Acting HRSA Administrator Diana Espinosa added.
"These grants are just the beginning of many more to come from the Administration, to support the physical and mental health of our nation's youth as we continue to combat the pandemic and its effect," an HHS spokesperson told Axios.
Go deeper