California passes bill addressing speed quotas for warehouse workers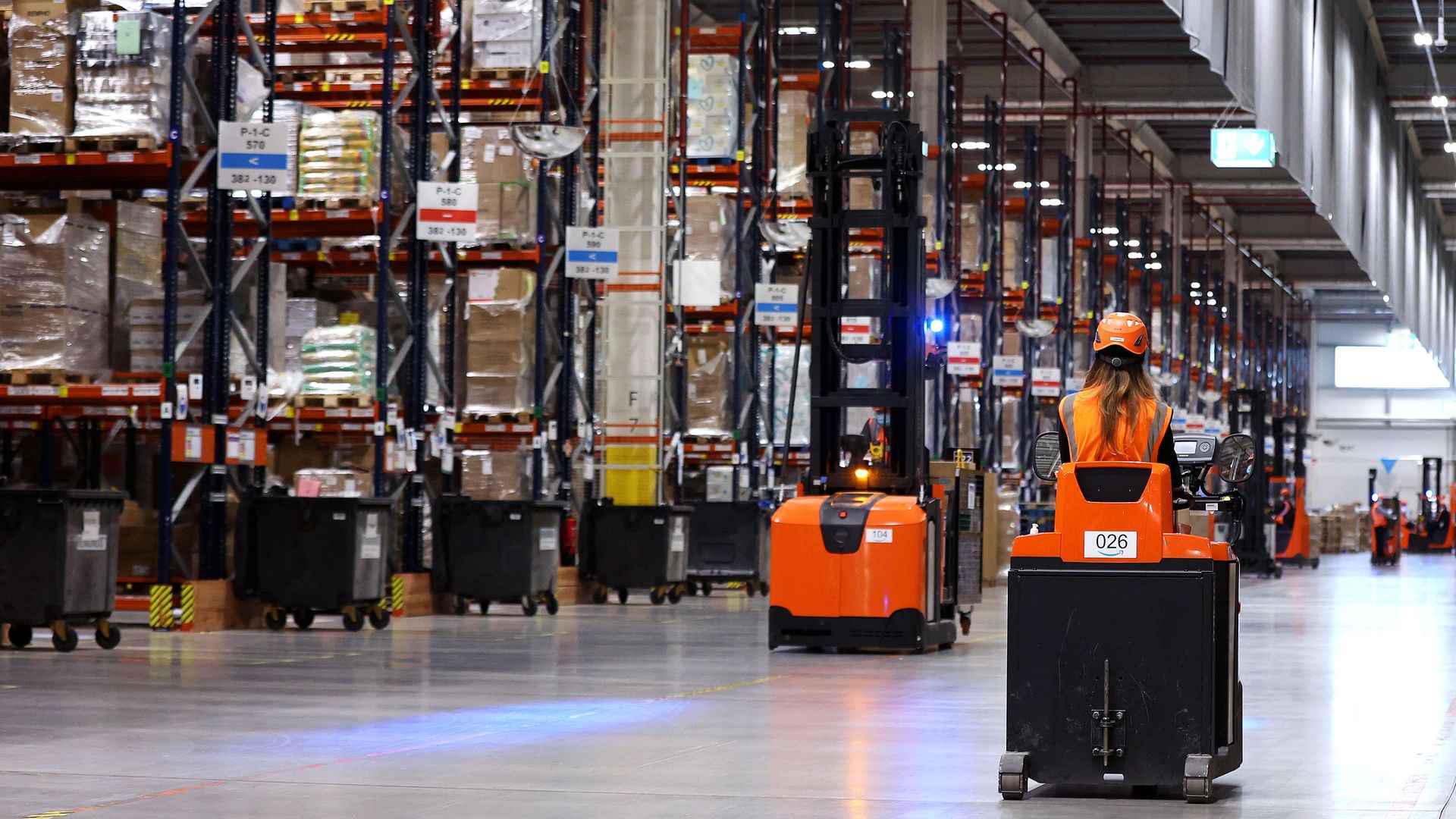 Warehouse workers in California would gain more legal pathways to fight speed quotas set by employers under a bill passed Wednesday in Sacramento that addresses a growing trend at some of the country's largest workplaces.
Why it matters: This bill is the first of its kind and could help ensure the safety and well-being of a massive and growing workforce.
Background: Warehouse jobs have ballooned in recent years, with Amazon leading the charge with over 950,000 workers across the United States — rising to the place of the second-largest employer in the country.
Amazon has drawn scrutiny for such demands, even as the productivity metric is being adopted across the industry, per NPR.
Amazon warehouses rack up twice the rate of injuries compared to the industry average, according to an investigation by Reveal.
Details: The bill creates pathways to appeal to employers if workers can't safely meet quotas or take breaks they are entitled to.
Gov. Gavin Newsom has not indicated whether he'll sign the bill, per NPR.
What they're saying: "It's the first step in changing working conditions in the warehouse," Veena Dubal, a labor law and technology expert, told NPR.
The other side: "[Do] we need this broad, sweeping legislation [that] impacts every aspect of the supply chain in California? I don't think so," Rachel Michelin, head of the California Retailers Association, told NPR.
Go deeper