Biogen says Aduhelm's launch has dragged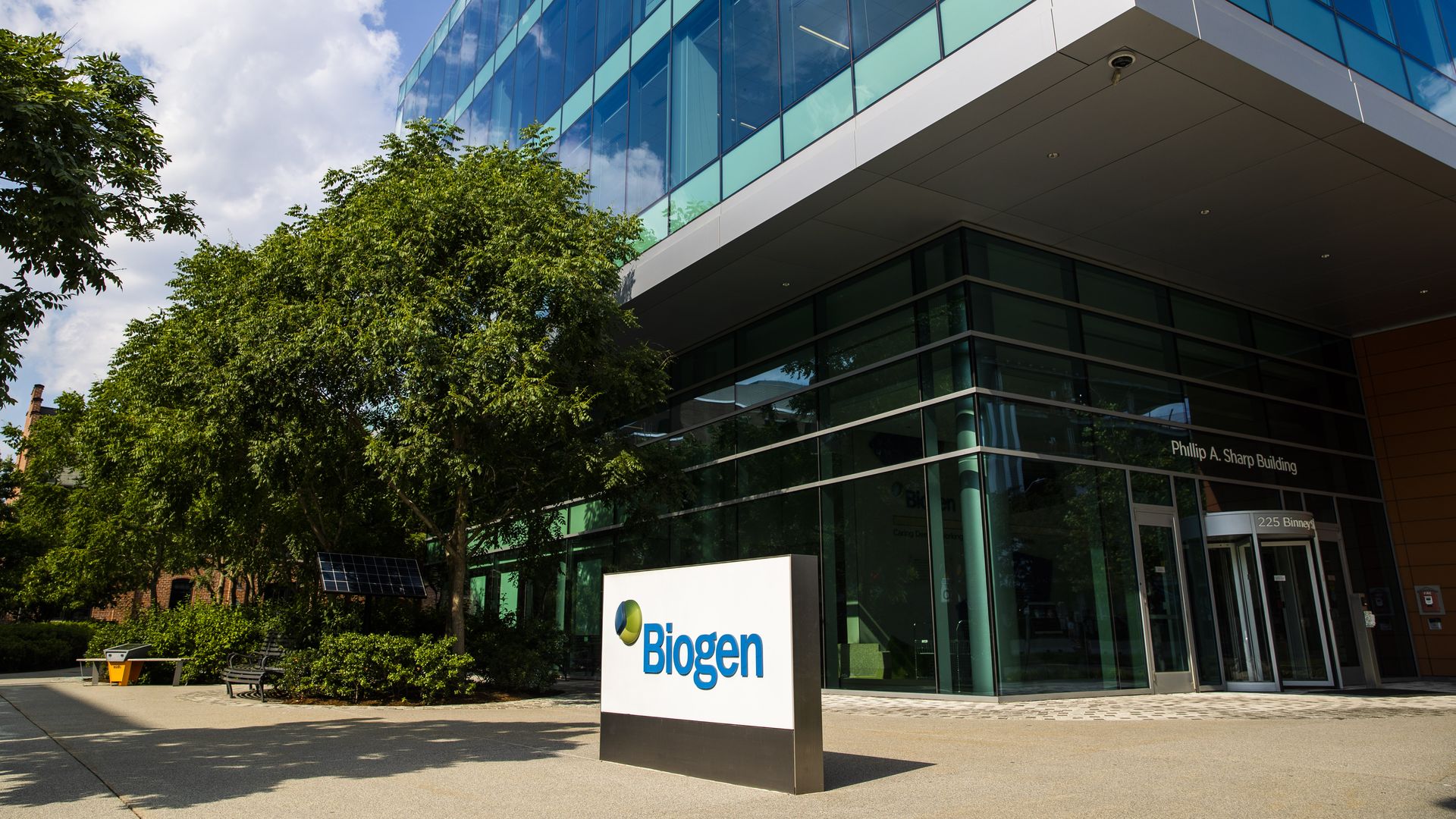 The uptake for Aduhelm, the controversially approved Alzheimer's drug, has been a lot slower than expected as the drug faces "near-term challenges," Biogen CEO Michel Vounatsos said at the Morgan Stanley health care conference Thursday.
Between the lines: Physicians want to see Aduhelm's clinical trial data, which has not been published in a medical journal yet, and they want to know how and if they'll be paid for administering the IV drug, which has a $56,000-per-year list price.
What they're saying: "The majority of sites are waiting for clarity on reimbursement," said Alisha Alaimo, the president of Biogen's U.S. operations.
Medicare is currently determining whether it will pay for Aduhelm and isn't expected to reach an initial decision until January.
Medicare Advantage plans and Medicare's administrative contractors have been paying for the drug in the interim, Alaimo said, but only if Alzheimer's patients meet the more narrow criteria as those who were in the clinical trials.
Vounatsos added that the manuscript for the drug's late-stage trial data has been submitted for review to a medical journal, but did not offer details. Biogen already pulled its Aduhelm paper from JAMA.
Go deeper: Biogen's mad there's no hype for its Alzheimer's drug
Go deeper