Biden withdraws David Chipman's nomination to head ATF after pushback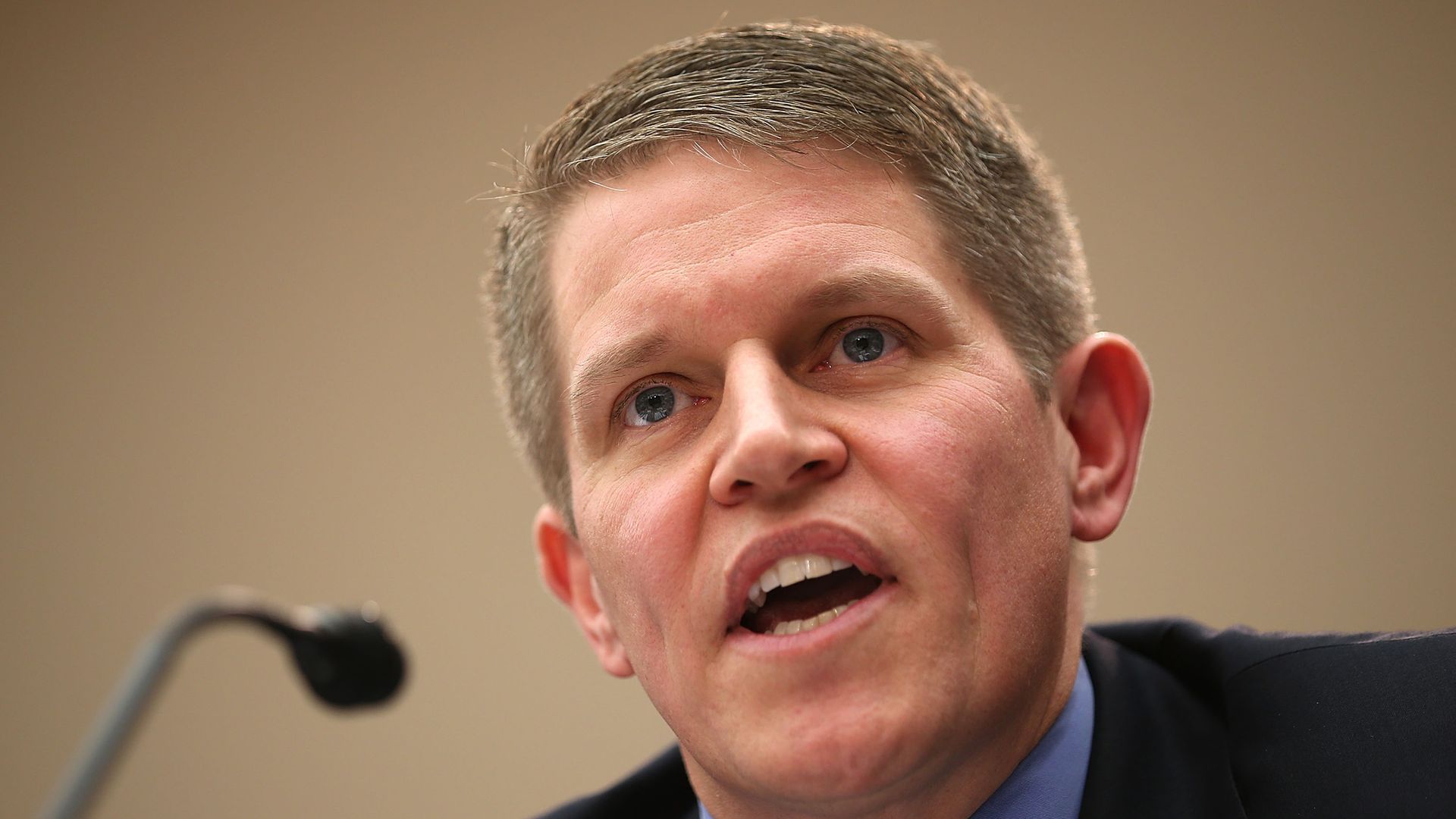 President Biden has withdrawn the nomination of David Chipman to head the Bureau of Alcohol, Tobacco, Firearms and Explosives after opposition, the White House announced Thursday.
Driving the news: President Biden nominated Chipman, a gun control advocate, in April to head the agency, which has not had a permanent director since 2015 and is considered a force within the federal government to combat gun violence.
Chipman has served as a senior policy adviser at Giffords, a group led by former Rep. Gabrielle Giffords (D-Ariz.) that advocates for stricter gun laws.
He previously worked for the ATF as a special agent for more than two decades.
What they're saying: "He would have been an exemplary director of the ATF and would have redoubled its efforts to crack down on illegal firearms traffickers and help keep our communities safe from gun violence," Biden said in a statement.
"Unfortunately, Republicans in Congress have made clear that they intend to use gun crime as a political talking point instead of taking serious steps to address it," he added.
"That's why they've moved in lockstep to block David Chipman's confirmation, and it's why they side with gun manufacturers over the overwhelming majority of the American people in opposing commonsense measures like universal background checks.
"We knew this wouldn't be easy — there's only been one Senate-confirmed ATF director in the bureau's history — but I have spent my entire career working to combat the scourge of gun violence, and I remain deeply committed to that work."
Chipman said in a statement that "[i]t was an honor to be nominated."
"I knew this confirmation process would be difficult, and while ultimately we weren't successful, it remains essential that ATF is led by a confirmed director who is accountable to the public and places no special interests before the safety of our children and our communities," he added.
State of play: Some Democratic senators, including Sens. Joe Manchin (D-W.Va.) and Jon Tester (D-Mont.), have said they remain undecided on the nomination. Sen. Angus King (I-Maine) told the Biden administration that he was not supportive.
Chipman faced widespread opposition from Senate Republicans, with Minority Leader Mitch McConnell calling his gun policy views "extreme" and saying he is "unsuited enough" for the role.
Editor's note: This story has been updated with Biden and Chipman's statements.
Go deeper