Black youth more likely to visit hospital for police-related injuries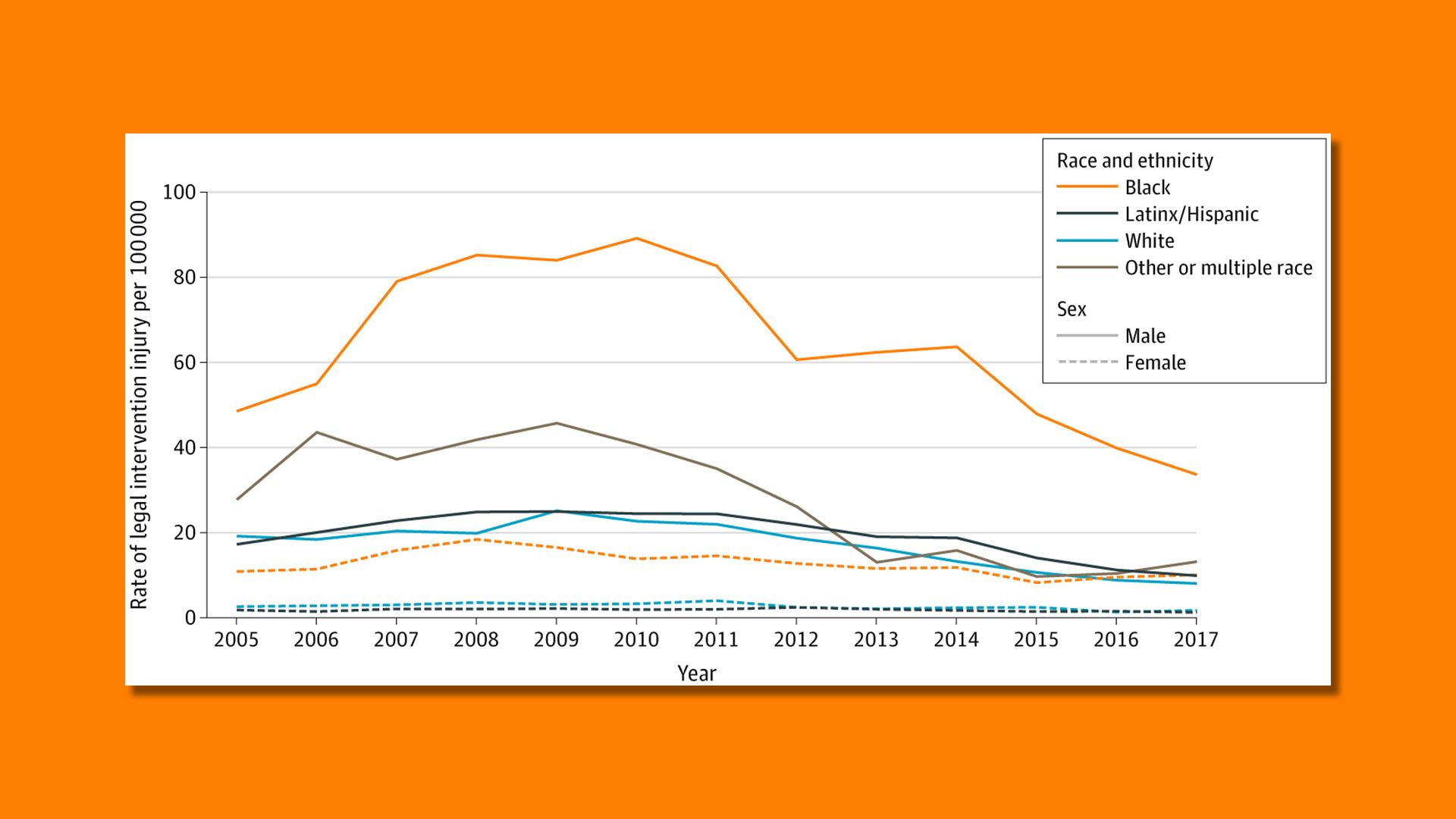 Nearly 16,000 children and adolescents went to the emergency room or hospital due to police encounters between 2005 and 2017, with rates four to seven times higher for Black kids compared to white kids, according to a statewide analysis in California.
Why it matters: While youth are less likely to be injured by policing compared to adults, the analysis published in JAMA Pediatrics shows kids aren't spared the racial disparities seen in law enforcement of adults.
By the numbers: Black boys 15 to 19 years old had the highest rate at 200.9 per 100,000 person-years, experiencing about 143 additional injuries per 100,000 person-years compared with white boys of the same age.
Black girls of the same age experienced 4.3 times the injury rate compared with white girls.
Black boys 10 to 14 years old had 5.3 times the injury rate of white boys, and Black girls experienced 6.7 times the injury rate of white girls.
Be smart: The study authors note hospital administrative data may underestimate injuries just as death certificate data underreport when Black people are killed by law enforcement.
A separate analysis of nearly 30 studies that included nearly 20,000 people concluded police exposure was associated with "multiple health outcomes for Black youth, including adverse mental health, risk behaviors and impaired safety."
Police exposure should be considered a critical determinant of health for children and adolescents, the authors write.
Go deeper