Democrats urge DOJ to bring criminal prosecutions against anti-abortion "vigilantes"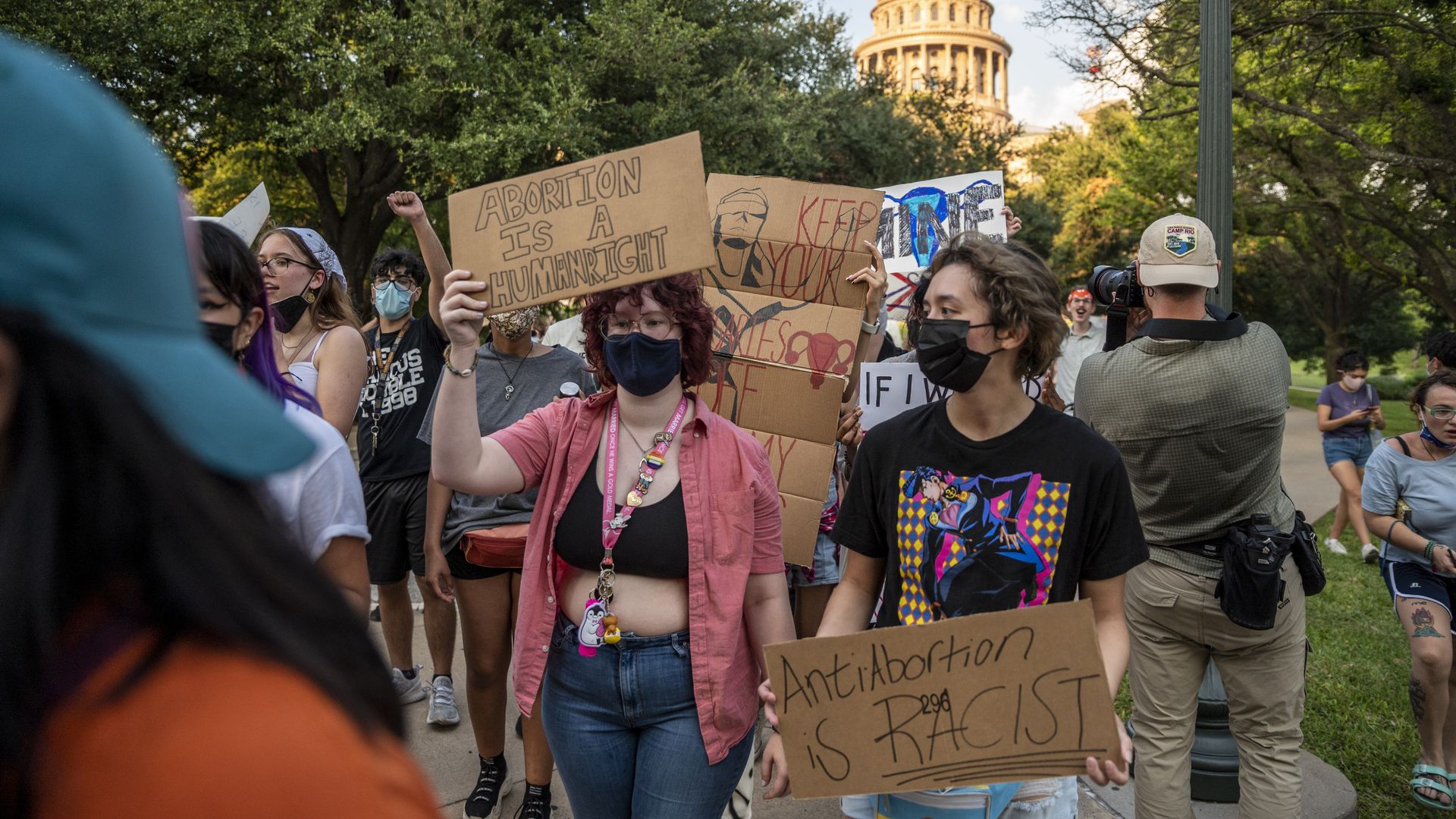 Democratic lawmakers are calling on the Department of Justice to take legal action "up to and including the criminal prosecution" against anti-abortion rights activists who attempt legal challenges under Texas' new abortion ban.
Why it matters: The state's new law bars abortions after six weeks of pregnancy and awards at least $10,000 to people who successfully sue anyone suspected of helping a pregnant person obtain an abortion.
What they're saying: In a letter to Attorney General Merrick Garland on Tuesday, 24 Democrats including House Judiciary Committee chair Jerry Nadler called the legal challenge provision the law's "most insidious feature."
"In Texas, women may now be reluctant to confide the fact of a complicated pregnancy in once-trusted neighbors, coworkers, and family members, any of whom might simply want a payday under SB 8," they wrote.
"This perverse system has not only a chilling effect on a deeply private decision-making process that is essential to a woman's personal autonomy, but is also just plain chilling."
"Two generations of women have come to rely on the right to choose an abortion," they add.
"That choice is deeply private and should not in any way be intruded upon by any third party, let alone a vigilante seeking a payday from the state. We urge you to act to protect the right to choose without delay."
The big picture: The DOJ said Monday it will "protect those seeking to obtain or provide reproductive health services" in Texas as it explores options to challenge the abortion ban, but has not released a clear strategy on countering the new law.
President Biden has directed the DOJ and Department of Health and Human Services to find ways to ensure people in Texas can safely seek abortions.
Go deeper