Railroad mega-merger keeps getting sidetracked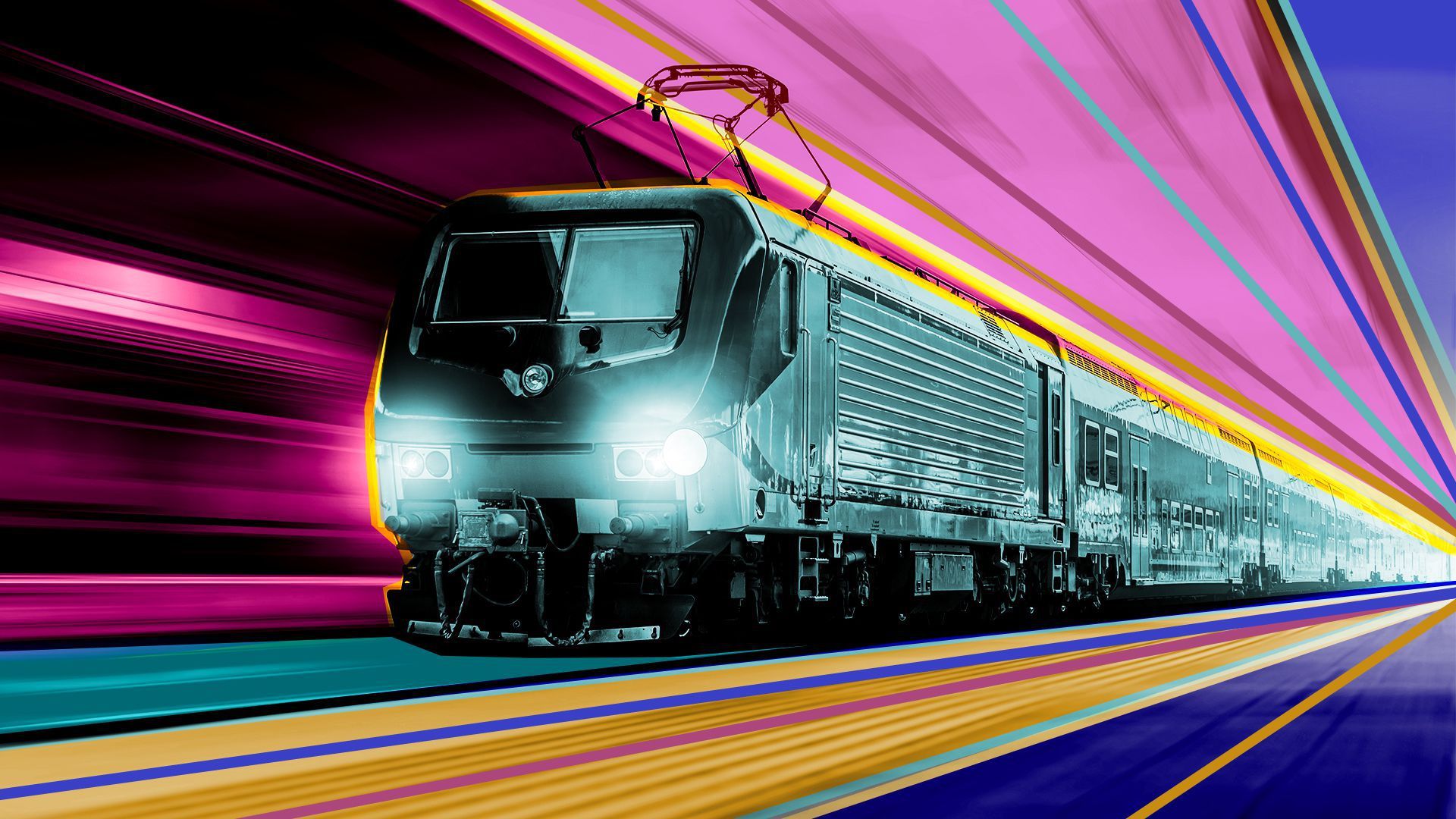 We've written before that much of U.S. antitrust law is antiquated, having been written over a century ago to regulate railroads.
Yes, but: What we've not really mentioned is that railroad-specific rules were updated much more recently, and are complicating one of the largest announced mergers of 2021.
Background: Kansas City Southern in March agreed to be bought for US$25 billion by Canadian Pacific, in order to create the first freight railroad network to connect the U.S., Canada, and Mexico.
Two months later, KCS walked away in favor of a $33.6 billion offer from Canadian National Railway, and paid a $700 million termination fee.
The larger deal included plans to use a voting trust, which would buy and operate Kansas City Southern while the deal is under regulatory review.
But the voting trust was subject to approval by the Surface Transportation Board, which in 2001 established new rules that would make it tougher for railroads to combine — requiring them to prove such mergers would enhance competition.
STB initially denied Canadian National's voting trust request, but said it would reconsider after KCS accepted the offer.
Fast forward to last week and STB held firm, unanimously rejecting the voting trust request.
Canadian National also is taking fire from inside the locomotive, as 5% stakeholder TCI Fund Management is agitating for board control and the removal of Canadian National's CEO and chairman for "incompetent" and "weak" management.
Were it to succeed in its proxy fight, indirectly aided by U.S. regulators, TCI has pledged to stop pursuing the Kansas City Southern deal.
What now: Canadian Pacific, which was given a waiver to the 2001 rules, lay in wait for most of the time Canadian National was sweating out the STB decision. But last month it upped its bid to $31 billion, and KCS on Saturday said the two sides have restarted talks, acknowledging that the lower-priced deal might be the better deal.
Not so fast: It might not be quite as simple as KCS picking Canadian Pacific. That's because TCI, the activist hedge fund pressuring Canadian National, happens to be the largest outside shareholder in Canadian Pacific — with more than a 8% stake — which could create a different set of legal challenges, given the arguable conflicts of interest.
The bottom line: The route from Canada to Mexico still runs through Kansas City, but there is no longer an estimated time of arrival.
Go deeper