A paint maker's warning on supply chain disruption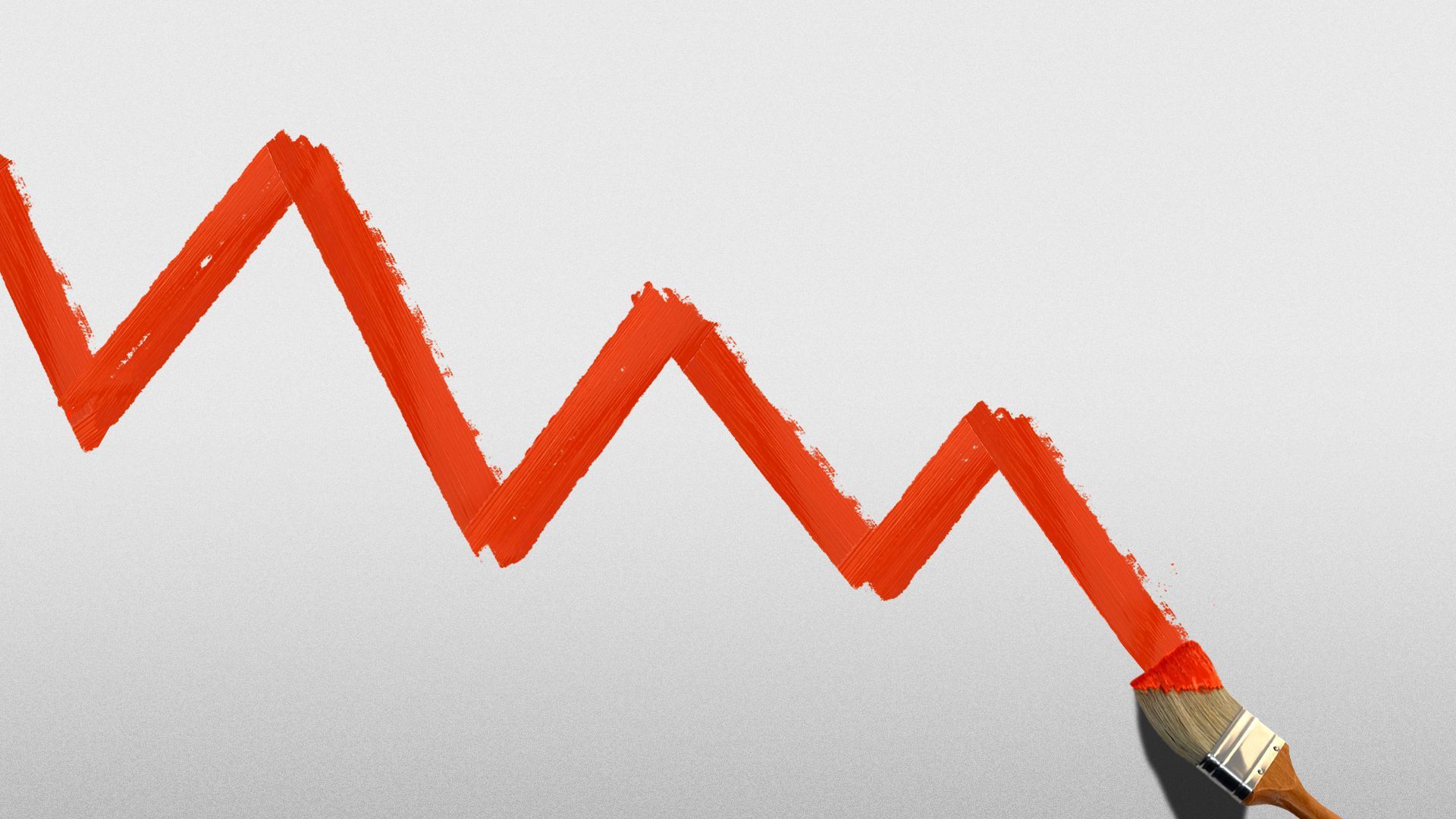 Big companies continue to misread how global supply chain issues will affect business. One company just admitted it was too optimistic about its forecasts.
Why it matters: Better-than-expected earnings have helped drive stock prices to new record highs.
However, more warnings that the business outlook is worse than expected could start sending prices in the opposite direction.
Driving the news: Paint and specialty coatings giant PPG Industries on Tuesday warned that its Q3 sales would be $225 million to $275 million below what it had expected during its July 19 earnings announcement.
Management blamed commodity supply disruptions, equipment parts shortages including semiconductor chips, and transportation issues across the U.S., Europe and China.
Raw material cost inflation is expected to be higher than previously anticipated. Additionally, management cautioned that the company "continues to assess the full impact of Hurricane Ida, which could include additional supply chain effects."
What to watch: The challenges PPG identified aren't company-specific. Rather, they are external factors that are likely to impact other companies.
What they're saying: David Bahnsen, chief investment officer at The Bahnsen Group, tells Axios that he doesn't expect too many more companies to cut their forecasts. But he does expect fewer companies to announce better-than-expected earnings when they announce Q3 results.
"There is no question that with fewer earnings upside surprises than the past two quarters saw, the outlook for companies in the aftermath of their own announcements becomes more Darwinian," he says.
The big picture: It's worth noting that PPG's warning is due to limited supply, not weaker demand. The silver lining to the company's warning is reflected in its statement that "aggregate global economic demand remains robust."
"When supply conditions normalize, the company continues to expect strong sales growth into 2022," the company said.
Go deeper: Deconstructing August's disappointing jobs report
Go deeper