NFL Players Association calls for daily COVID testing for all players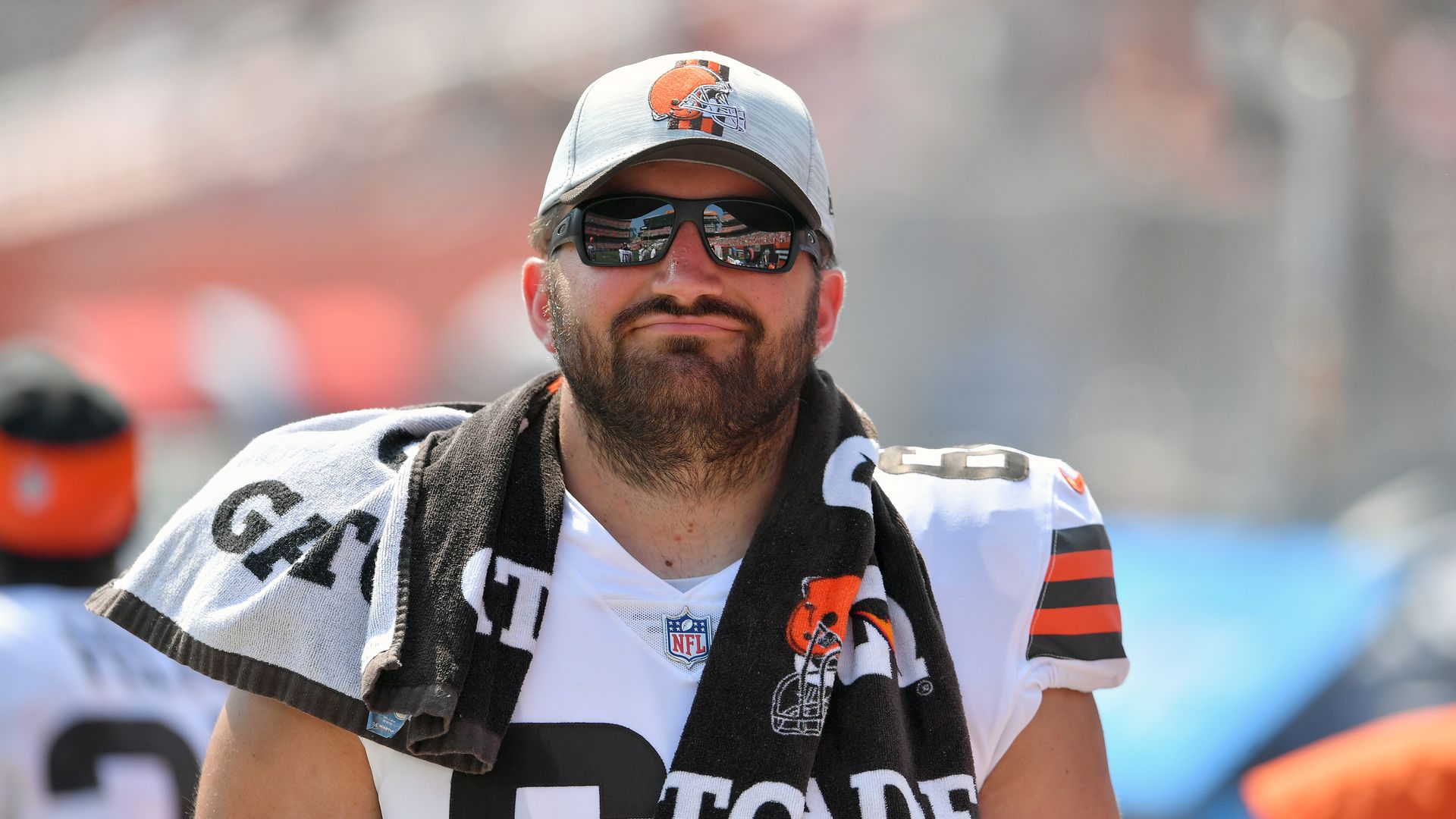 NFL Players Association President and Cleveland Browns center JC Tretter in a blog post Tuesday called for daily COVID-19 testing for all players for the 2021 season due to the spread of the Delta variant.
Driving the news: Tretter's call comes after NFL announced that it will conduct weekly tests for players during the season. The league previously said it will cancel games and force teams to forfeit if they have an outbreak.
The title of Tretter's post calls daily testing "the key to a full NFL season."
What they're saying: "A weekly testing cadence doesn't just increase the likelihood that the games suffer because players are missing from the field; it also increases the likelihood of a game being cancelled altogether," Tretter wrote.
"If a game gets cancelled, nobody gets paid – including the owners – for the revenues lost from that game," he continued.
"Since the beginning of training camp, we have been testing our vaccinated players once every 14 days. It has been ineffective as we've had significantly more incidents of transmission inside the building this year than last year.
"The NFLPA saw this coming months ago and has been advocating for a return to daily testing because it is more effective way to stop and prevent the spread of the coronavirus in our locker rooms. However, the NFL decided to move to weekly testing; and while that is a step in the right direction, it leaves us open to many of the same problems we've been facing."
Go deeper