IOC suspends North Korea from Beijing Olympics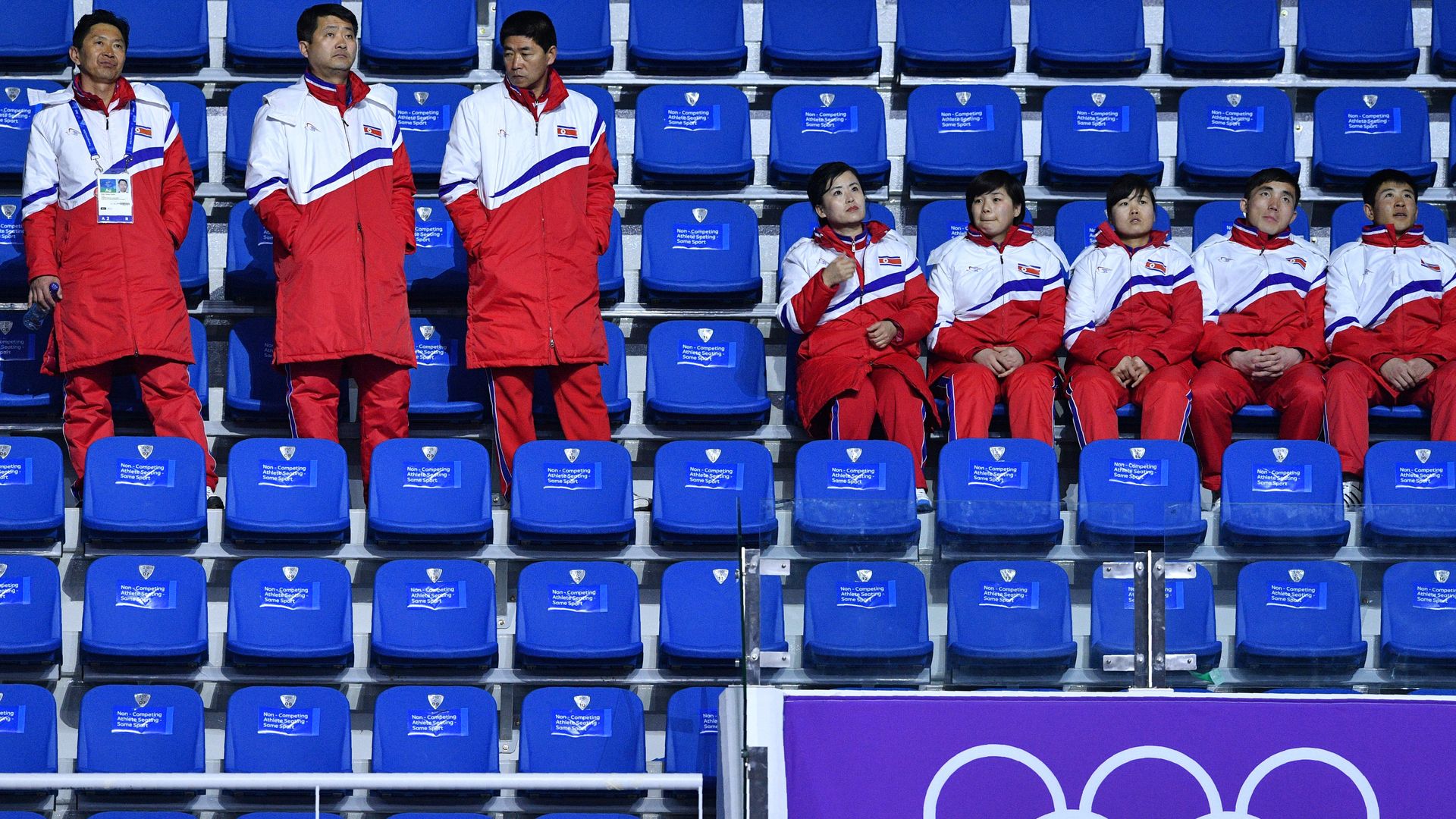 The International Olympic Committee announced Wednesday that it has suspended North Korea from the 2022 Beijing Winter Olympics after the country chose not to participate in this year's Tokyo Games due to the pandemic.
Why it matters: Although the decision will have "little immediate impact," it could prove consequential in shaping other political boycotts of future Olympic games, the Wall Street Journal noted.
North Korea will now forfeit the sum of money, potentially worth millions of dollars, according to the Associated Press, it was due from previous Olympics. That money had been withheld due to international sanctions, according to the IOC.
The country will also not be entitled to any IOC assistance during the period of suspension.
The big picture: In refusing to send a team to the Tokyo Games, North Korea's National Olympic Committee (NOC) failed to fulfill one of its "fundamental duties and obligations," as outlined in the Olympic charter, according to the press release.
Each NOC is required to participate in the games by sending athletes, but North Korea was the only country that did not participate in the 2020 Olympics, per the IOC.
The Olympics' governing body said it made repeated attempts to allay North Korea's safety concerns and warn of the consequences of not participating.
Although North Korea will be suspended from the Games until the end of 2022, the IOC did not rule out the possibility of North Korean athletes competing in Beijing.
Athletes who qualify may be allowed to participate, though a definitive decision will be made at a later date, the press release noted.
The IOC executive board can also reconsider the length of the suspension.
Of note: Some U.S. lawmakers have joined activists and Chinese ethnic minorities in calling on the IOC to move or postpone the Beijing Games unless the Chinese government ends its Uyghur genocide.
Go deeper