Harris campaigns for Newsom as recall campaign enters final stretch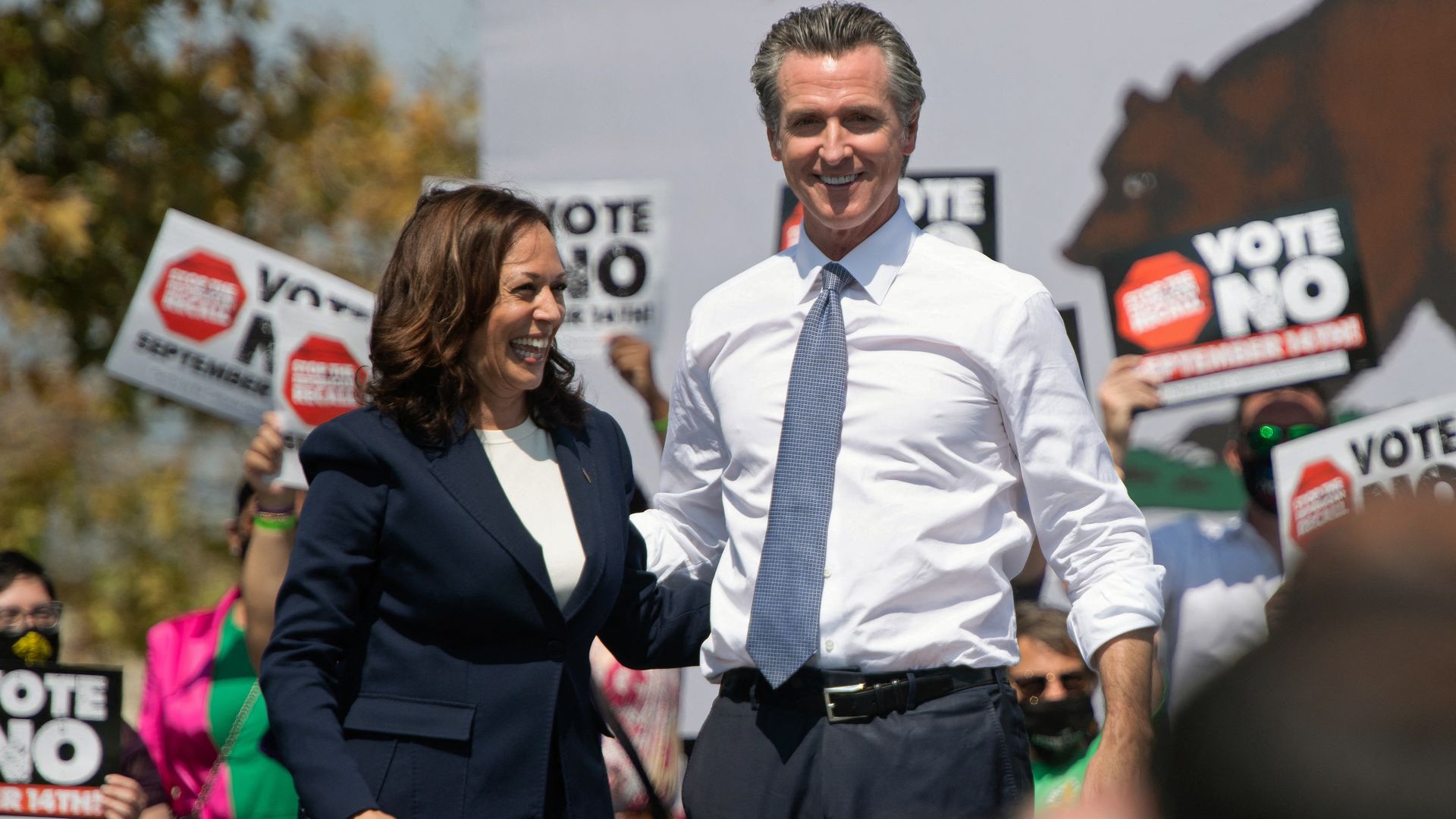 Vice President Harris attended a Bay Area campaign event Wednesday in support of California Gov. Gavin Newsom ahead of next week's recall election.
Why it matters: The Tuesday election will be only the second time in California history that a gubernatorial recall campaign has succeeded in getting on the ballot. Newsom, a Democrat, is facing challenges from numerous candidates, including conservative talk radio host Larry Elder.
The big picture: The effort to recall Newsom gained speed after he was photographed last year at a dinner in Napa County as coronavirus cases surged and the state government restricted social gatherings.
Newsom has also been criticized for reportedly misleading the public about the progress his office made in shoring up wildfire prevention.
Harris, who previously served as attorney general of California before becoming one of the state's senators, has known Newsom for a long time.
What they're saying: Newsom told supporters that "our principles, our values, are on the ballot" and warned that Elder would be sworn in as governor if the recall effort succeeded.
Newsom slammed Elder's positions on climate change, reproductive rights, voting rights and anti-immigrant sentiments.
Harris said Newsom understood the "plight of working people" and praised his stances on a number of issues including paid family leave, unions and women's rights.
She praised Newsom's "vision" and "courage" and called the recall effort a "political game."
Of note: Harris also warned that the effort to recall Newsom was about a "whole lot more" than just California, and that it would be replicated by Republicans around the country if successful.
"They think if they can win in California, they can do this anywhere. Well, we will show them — you're not going to get this done. Not here, never."
Go deeper