Researchers complete first comprehensive map of world's coral reefs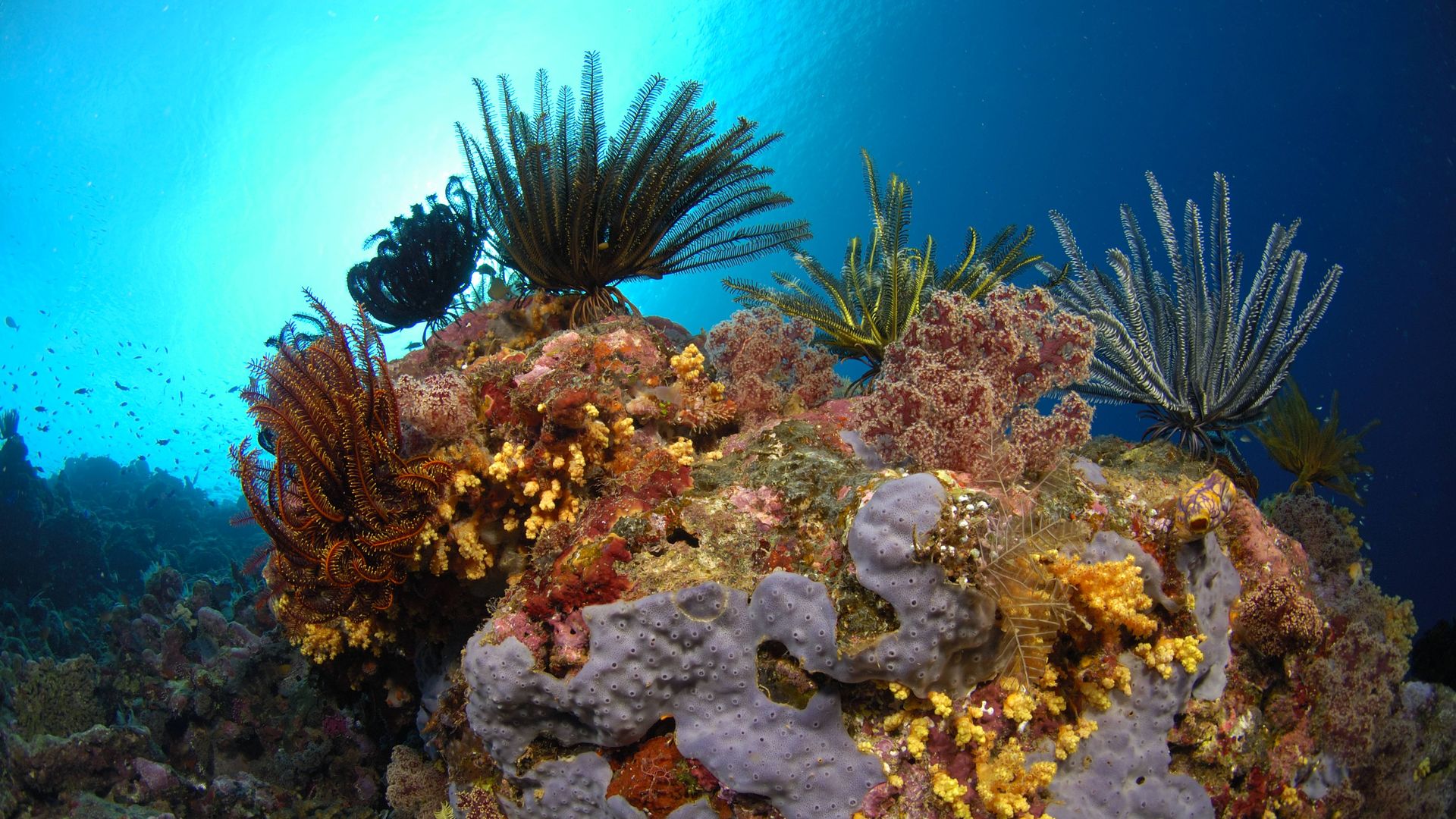 A group of researchers announced Wednesday that they have completed the first-ever comprehensive global habitat maps of the world's shallow tropical coral reefs.
The big picture: The first high resolution map of its kind, the map will allow users to gather detailed informations about coral reefs, including about their local sand, rocks, and seagrass, according to the Associated Press.
Why it matters: For scientists and conservationists, among others, the Allen Coral Atlas will be a resource to help monitor coral reefs, document habitat threats and disaster recovery efforts, and guide policy decisions such as fishing regulations, according to the press release.
"Our biggest contribution in this achievement is that we have a uniform mapping of the entire coral reef biome," Greg Asner, managing director of the Atlas and director of Arizona State University's Center for Global Discovery and Conservation, told AP.
Asner added that researchers relied on information about local reefs from hundreds of field contributors that helped the team target their satellite imagery.
The atlas also includes coral bleaching detection tool launched earlier this year that helps track coral reef health and the effects of climate change, per Mongabay.
Officials from 14 countries are already working with the researchers to use the atlas maps to plan 48 new marine projects, according to the press release.
What they're saying: "[T]he true value of the work will come when coral conservationists are able to better protect coral reefs based on the high-resolution maps and monitoring system," Asner said.
"We must double down and use this tool as we work to save coral reefs from the impacts of our climate crisis and other threats," he added.
Go deeper