Florida judge denies DeSantis appeal on school mask mandates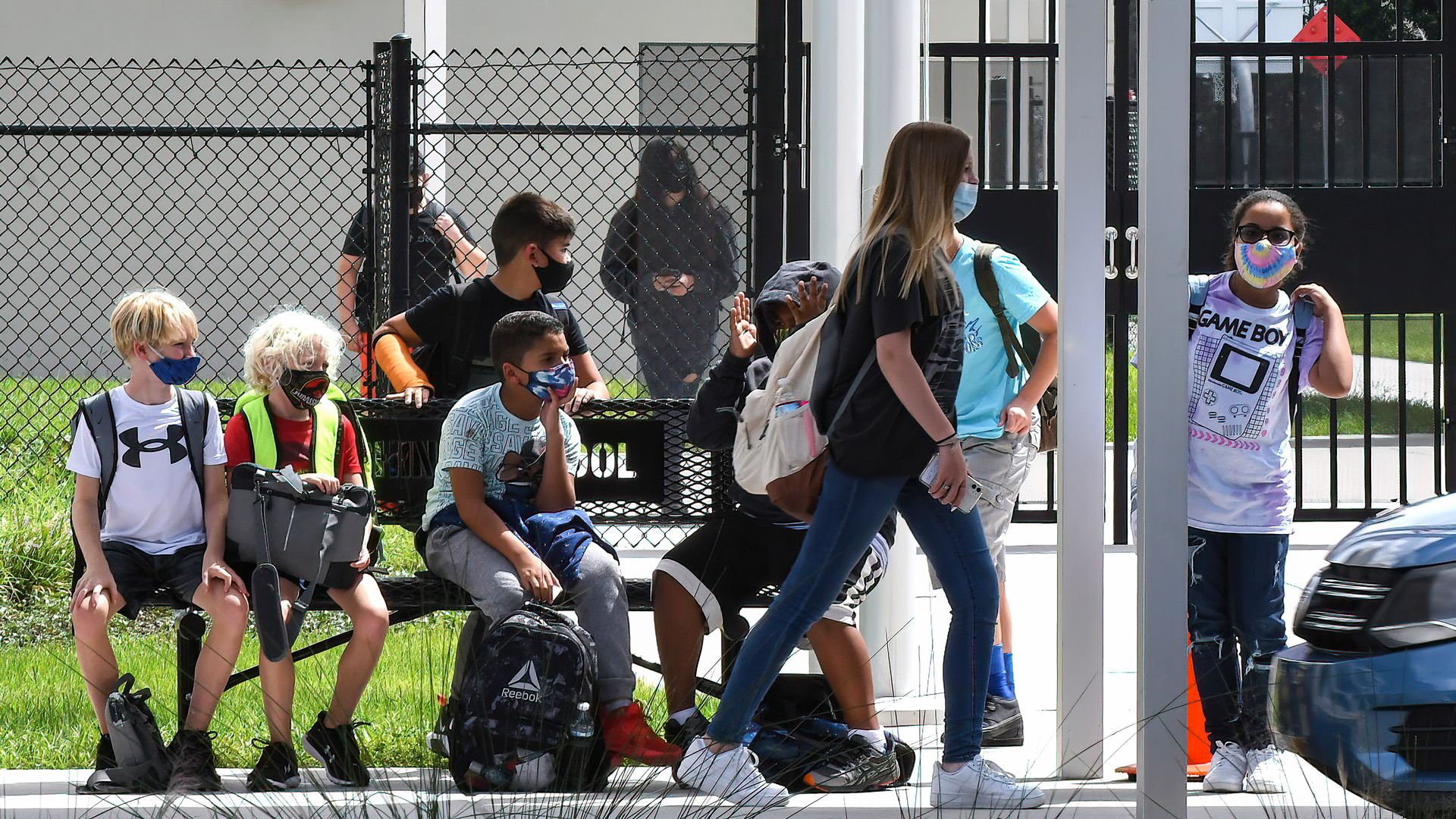 Second Circuit Judge John Cooper on Wednesday upheld Florida schools' ability to enforce mask mandates, ruling against Florida Gov. Ron DeSantis' (R) appeal, CNN reports.
Why it matters: The ruling brings a pause to the state of Florida's enforcement of mask bans — which up until this point had included withholding funds from school districts with mandates — until a higher court rules on the appeal.
The big picture: DeSantis appealed an earlier ruling by Cooper that protected school districts' mask mandates. The ruling stated that the governor's executive order banning the mandates was "without legal authority," Axios previously reported.
DeSantis' appeal spurred a pause on mask mandates while a ruling was made, CNN notes.
DeSantis' appeal will now be heard by the First District Court of Appeal, CNN reports. "They'll thoroughly consider the arguments of all parties, and they'll make a decision, then it may or may not end up at the Florida Supreme Court," Cooper said.
What he's saying: "It's undisputed that the Delta variant is far more infectious than the prior to their prior version of the virus, and that children are more susceptible to the Delta variant than to the form from a year ago," Cooper said.
"In particular for children under 12, they cannot be vaccinated. Therefore, there's really only one or two means to protect them against the virus as either stay at home, or mask."
Go deeper: Florida school districts face mask free-for-all after judge strikes down DeSantis ban
Go deeper