Elderly and immunocompromised Marylanders are now eligible for COVID-19 booster shots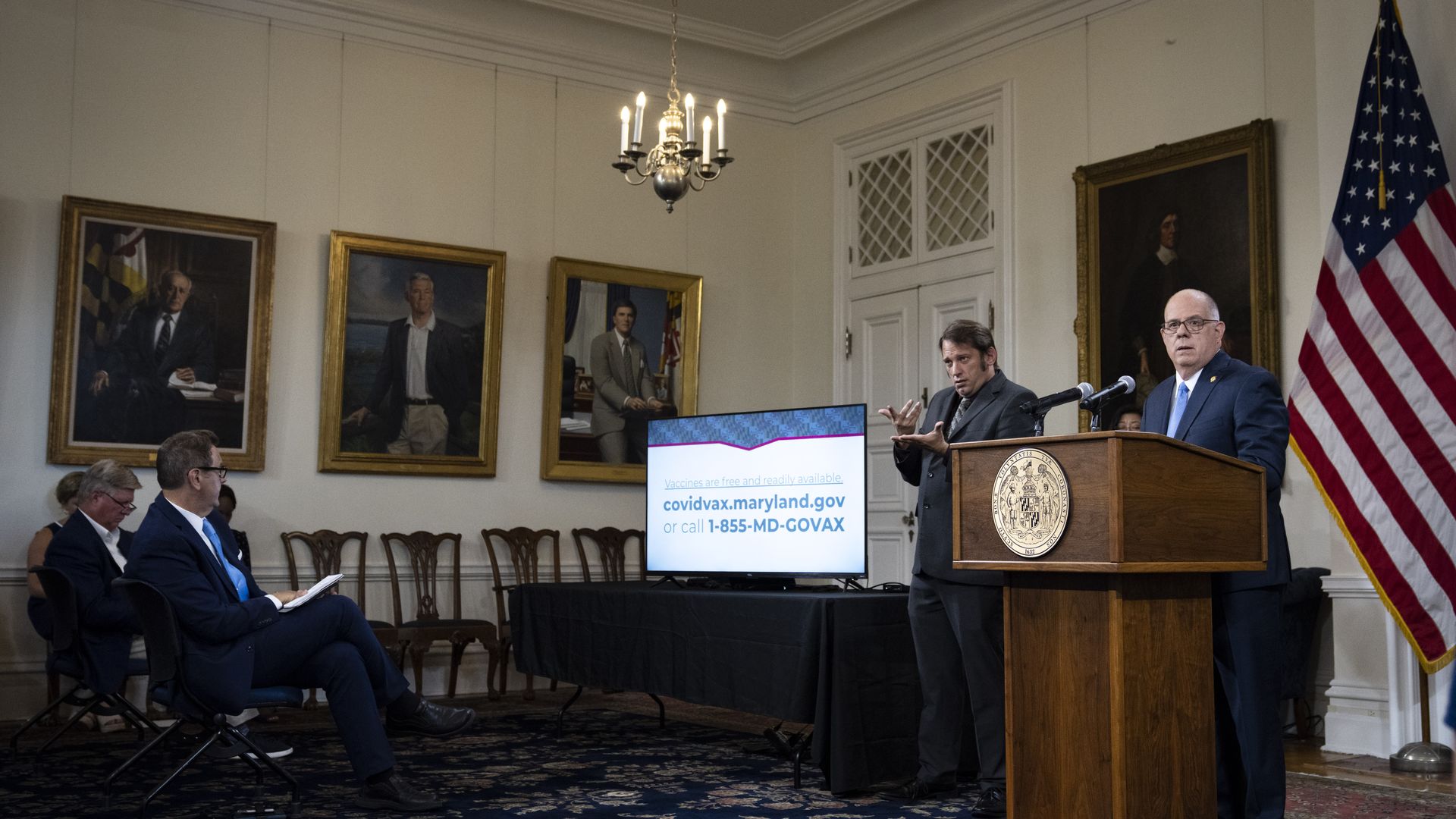 Governor Larry Hogan (R) announced on Wednesday that elderly people who live nursing homes and people who are immunocompromised are eligible to get a COVID-19 booster shot effective immediately.
Why it matters: Maryland is the first state to announce a plan for distributing boosters to a wider population of people, outside the immunocompromised. Hogan said "confusing and contradictory" guidance from the federal government forced him to act now.
Details: The eligibility extends to those who live in nursing homes, assisted living facilities, drug treatment centers, and developmentally disabled group homes per WBAL TV.
All pharmacies and providers are being instructed to provide booster shots without a prescription or doctor's orders to anyone who considers themselves immunocompromised, per a Maryland Department of Health guidance.
Background: The World Health Organization spoke out against wealthy countries giving booster shots on Wednesday, as poorer countries continue to struggle with obtaining vaccines.
What he's saying: "All of the evidence makes it abundantly clear that we cannot afford to delay taking decisive action to protect our most vulnerable citizens," Hogan said on Wednesday.
"Getting first shots in arms—especially among our most vulnerable populations—continues to be our primary mission," Hogan said in a press release on Tuesday.
Go deeper