COVAX cuts 2021 forecast for available COVID doses by a quarter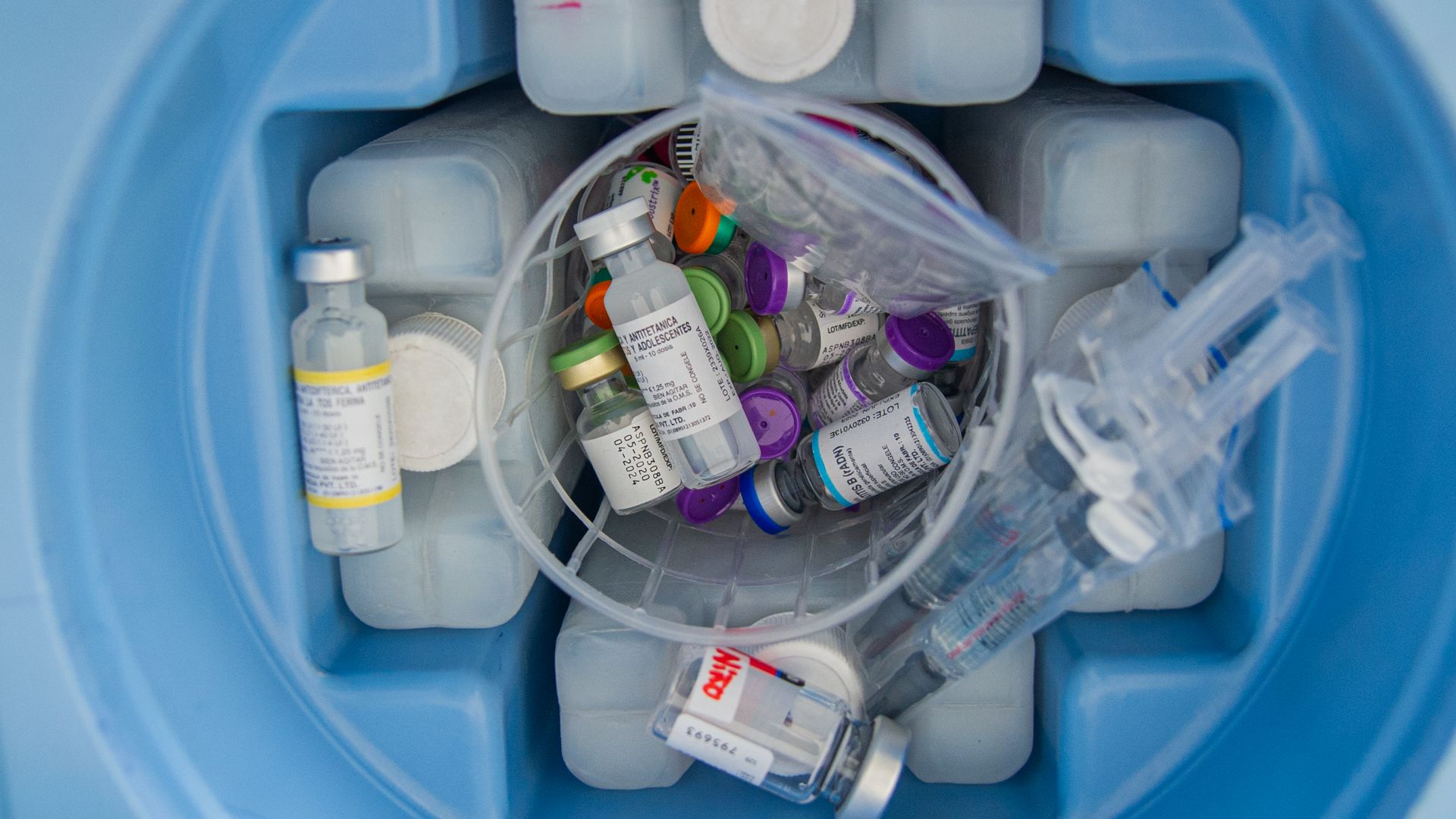 COVAX, the UN-backed program aimed at addressing COVID vaccine inequality, cut its forecast for doses available in 2021 by roughly a quarter.
Why it matters: The forecast led the World Health Organization (WHO) to double down on calls for wealthier nations to wait until at least the end of the year to administer booster shots so lower-income nations can vaccinate their populations.
By the numbers: In June, COVAX said it expected access to 1.9 billion doses by the end of 2021. On Wednesday, the program lowered that number to 1.425 billion.
Details: In recent months, COVAX has had to deal with the Indian government's decision to abruptly halt vaccine exports, production issues with AstraZeneca and Johnson & Johnson and a delay in clearing the Novavax shot for administration, the program said.
It's also had to deal with wealthier nations' vaccine hoarding.
"COVAX is making strenuous efforts to address and mitigate these risks," the program said, citing negotiations with the Indian government and efforts to convince manufacturers to prioritize COVAX over individual nations.
It also called on donors and manufacturers to "[e]xpand, accelerate, and systematize dose donations."
The big picture: 90% of high-income countries have vaccinated at least 10% of their populations, and over 70% have vaccinated at least 40%, WHO Director-General Tedros Adhanom Ghebreyesus said in a video message Wednesday.
But no low-income country has reached either target, according to Tedros.
"I will not stay silent when the companies and countries that control the global supply of vaccines think the world's poor should be satisfied with leftovers," he said at a news conference on Wednesday.
Don't forget: The Biden administration has faced pressure to send more vaccines abroad, but insists that choosing boosters over vaccine donations is a "false choice."
Go deeper