Biden forces out former Trump officials from military academy advisory boards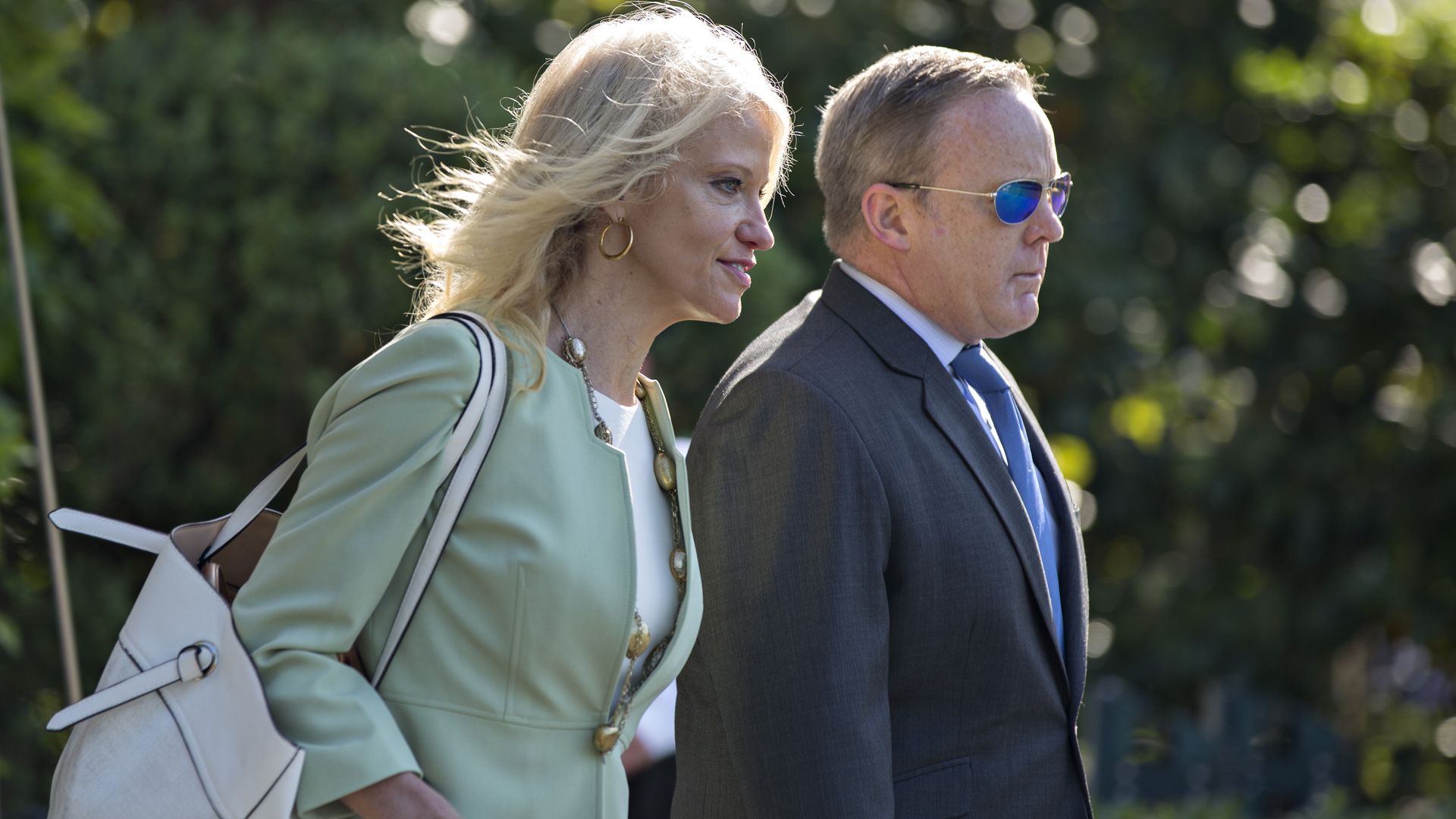 The Biden administration has asked 18 members of military service advisory boards, including 11 officials appointed by former President Trump, to resign or be fired, the White House confirmed Wednesday.
Why it matters: The officials include prominent former Trump advisors — like former counselor to the president Kellyanne Conway and former press secretary Sean Spicer —who were appointed to Air Force Academy and Naval Academy boards respectively just before the former president left office.
Other officials include former national security adviser H.R. McMaster on the West Point board, former Office of Management and Budget director Russell Vought on the Naval Academy's board and former White House liaison to the Justice Department ​​Heidi Stirrup.
What they're saying: "The president's objective ... was to ensure you have nominees and people serving on these boards who are qualified to serve on them and who are aligned with our core values," press secretary Jen Psaki said at a briefing Wednesday.
"I will let others evaluate whether they think Kellyanne Conway and Sean Spicer and others were qualified, or not political, to serve on these boards."
"The president's qualification requirements are not your party registration, they are whether you're qualified to serve and you're aligned with the values of this administration."
— Psaki
Be smart: The boards' duties are "to inquire into the state of morale and discipline, the curriculum, instruction, physical equipment, fiscal affairs, academic methods, and other matters relating to the academy which the Board decides to consider."
The president appoints six of each boards' 15 members — all of whom Biden has now asked to resign. Members typically serve their entire three-year terms.
The big picture: Spicer said on his cable news show that he will not resign, and that he will take legal action against the decision. Conway tweeted "President Biden, I'm not resigning, but you should." Vought also indicated on Twitter he would not resign, writing, "No. It's a three-year term."
Meaghan Mobbs, a member of the West Point board, in a statement called the decision "unconscionable and not all in the spirit by which this Administration promised to govern."
Air Force Academy board member Michael Wynne told CNN, which first reported the news, "it was an honor to be on the board," and said he was disappointed he wasn't asked to remain.
Editor's note: This post was updated to include comments from Sean Spicer on his cable news show.
Go deeper