A massive regional gap is opening around AI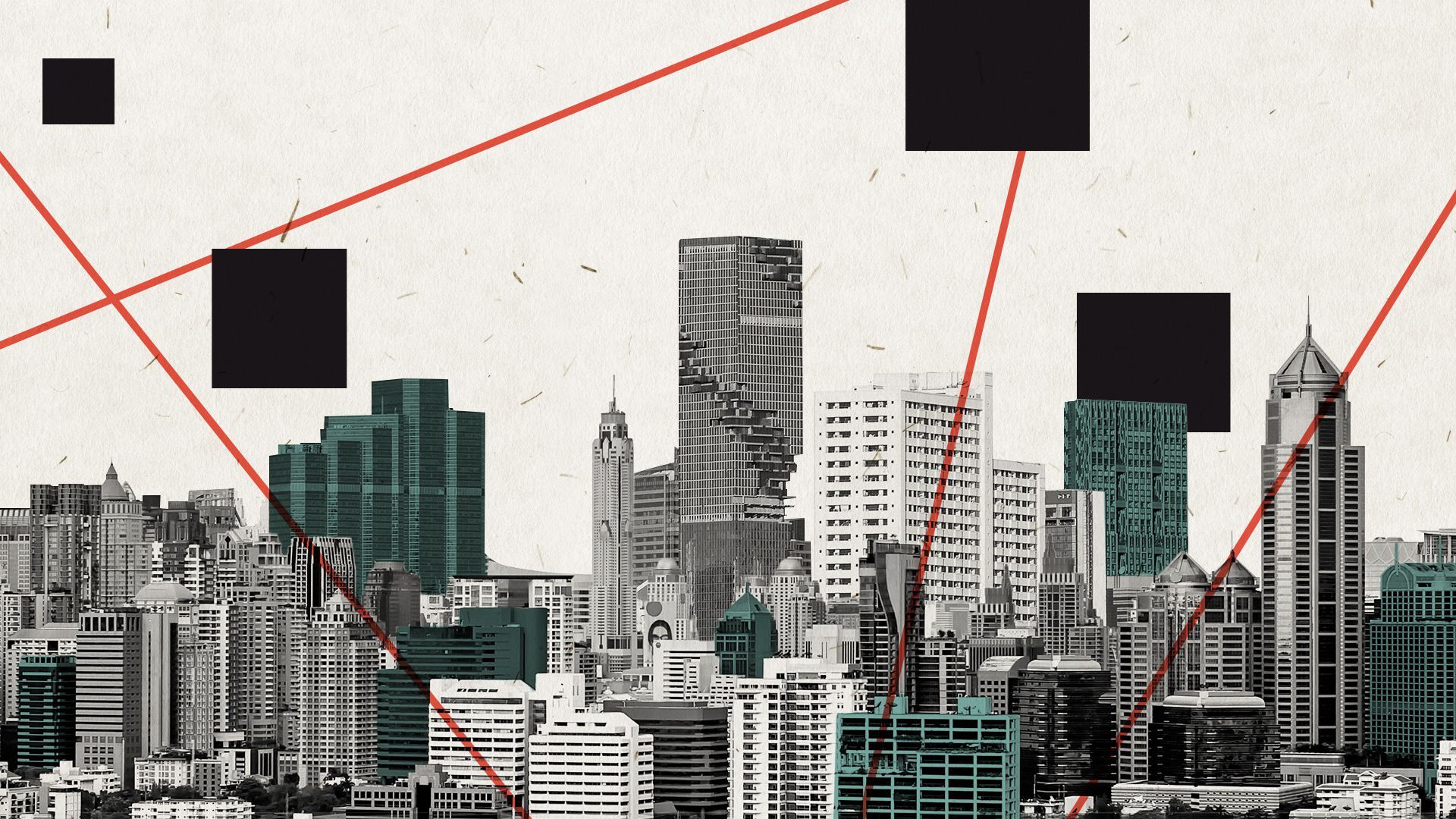 A handful of superstar U.S. metro areas are leading the way in AI, while much of the rest of the country is at risk of being left behind.
Why it matters: AI can enhance productivity and growth in multiple sectors, but as a technology that tends to centralize around a handful of talent hubs, it could also increase regional economic disparity across the country.
What's happening: In a new report released today, researchers at the Brookings Institution assessed the geographic distribution of AI talent, investment and research around the U.S.
It shouldn't be surprising that the Bay Area — including both San Francisco and San Jose — was far and away the leader, accounting for one-quarter of AI conference papers, patents and companies.
Add in another 13 "early adopter" cities — including New York, Austin and Seattle — and these 15 metro areas account for two-thirds of the nation's AI assets and capabilities.
The other side: More than half of the 261 U.S. metro areas surveyed by Brookings exhibit no significant AI activities at all.
What they're saying: "AI is at the stage where it is highly dependent on a super-specific talent base, and there's also a heavy need for massive computing power," says Mark Muro, policy director at Brookings' Metropolitan Policy Program and a co-author of the report.
"Those resources aren't available everywhere," he adds.
What to watch: Muro notes that many of the AI early adopters benefited from federal investments in R&D that could potentially be spread more evenly around the country.
The report finds nearly 90 additional metro areas could be potential future centers of AI growth, especially if they can attract investment from global and national tech leaders.
The bottom line: "The winner-takes-all dynamics of AI are strong," notes Muro — and pushing against them won't be easy.
Go deeper