Texas Gov. Abbott signs new voting restrictions into law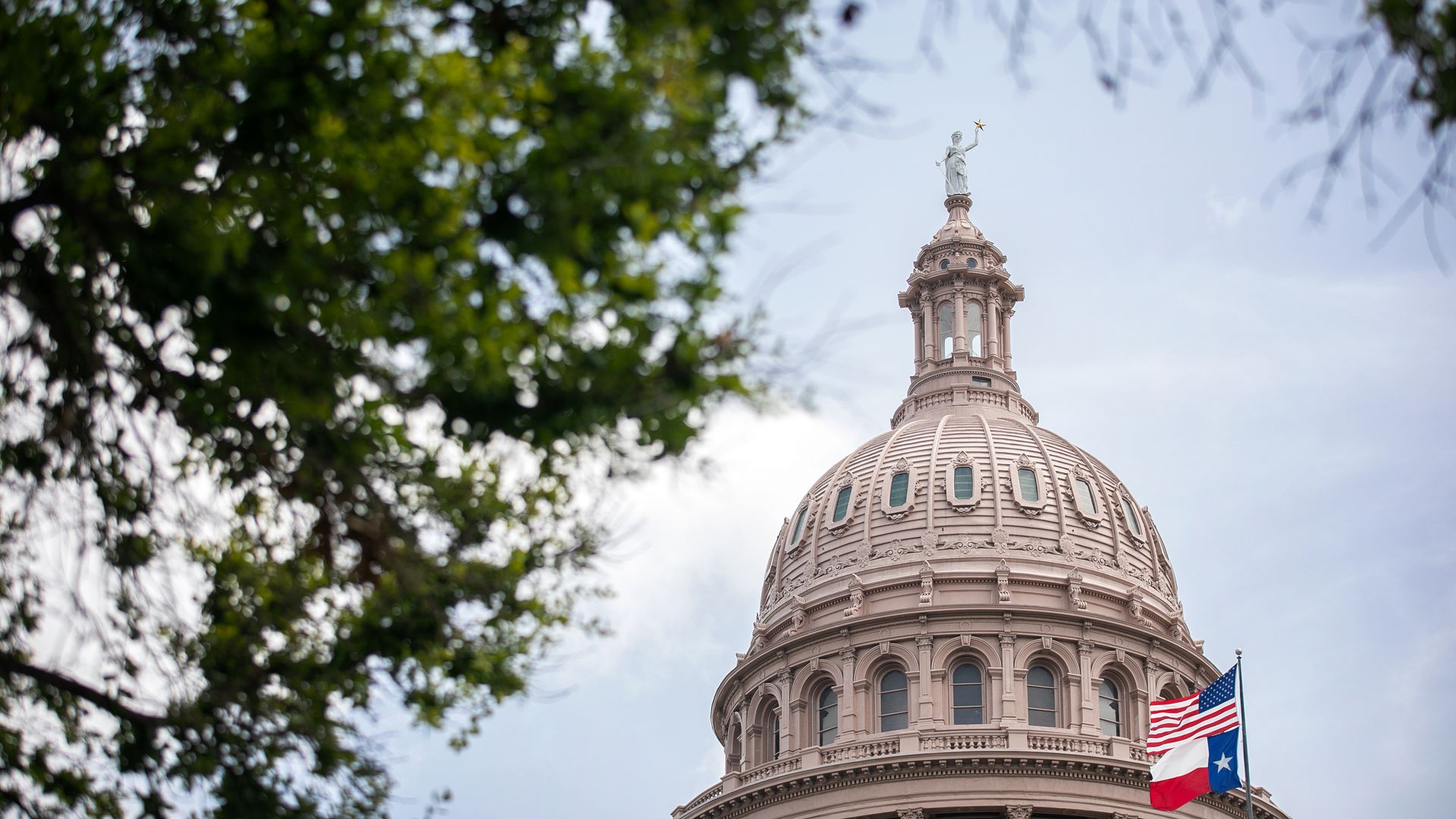 Texas Gov. Greg Abbott (R) signed a sweeping voting bill on Tuesday, making it the latest state to approve stricter voting laws in the aftermath of the 2020 election.
Why it matters: The law rolls back early voting and adds new ID requirements, which critics say disproportionally impact voters of color.
Many of the bill's provisions take aim at expansions put in place in the populous, Democratic Harris County, where officials broadened access last year, per the Texas Tribune.
The measure could also make it more difficult for people with disabilities to vote, the Washington Post notes, by creating penalties for people who assist with filling out a ballot.
It requires large Texas counties, that tend to lean Democratic, to livestream ballot counting, the New York Times reports.
The big picture: The bill has been a top priority for Abbott. Though there is no evidence fraud took place during the 2020 election, Republicans in many states have pushed for new restrictions based on baseless allegations of voter fraud pushed by former President Trump and others.
"Reforms are needed to the election laws of this state to ensure that fraud does not undermine the public confidence in the electoral process," the bill's text states, per the Post.
In May, Texas Democrats left the House floor to protest the bill and prevent a version from passing.
What they're saying: "One thing that all Texans can agree on is that we must have trust and confidence in our elections. The bill that I'm about to sign helps to achieve that goal," Abbott said during the bill-signing event. "The law does however make it harder for fraudulent votes to be cast."
"The emotional reasons for not voting for it are that it creates hardships for people because of the color of their skin and their ethnicity, and I am part of that class of people," state Rep. Garnet Coleman (D) said after the bill was passed, per AP.
Go deeper