Texas startup Solugen says abortion law will cause it to hire elsewhere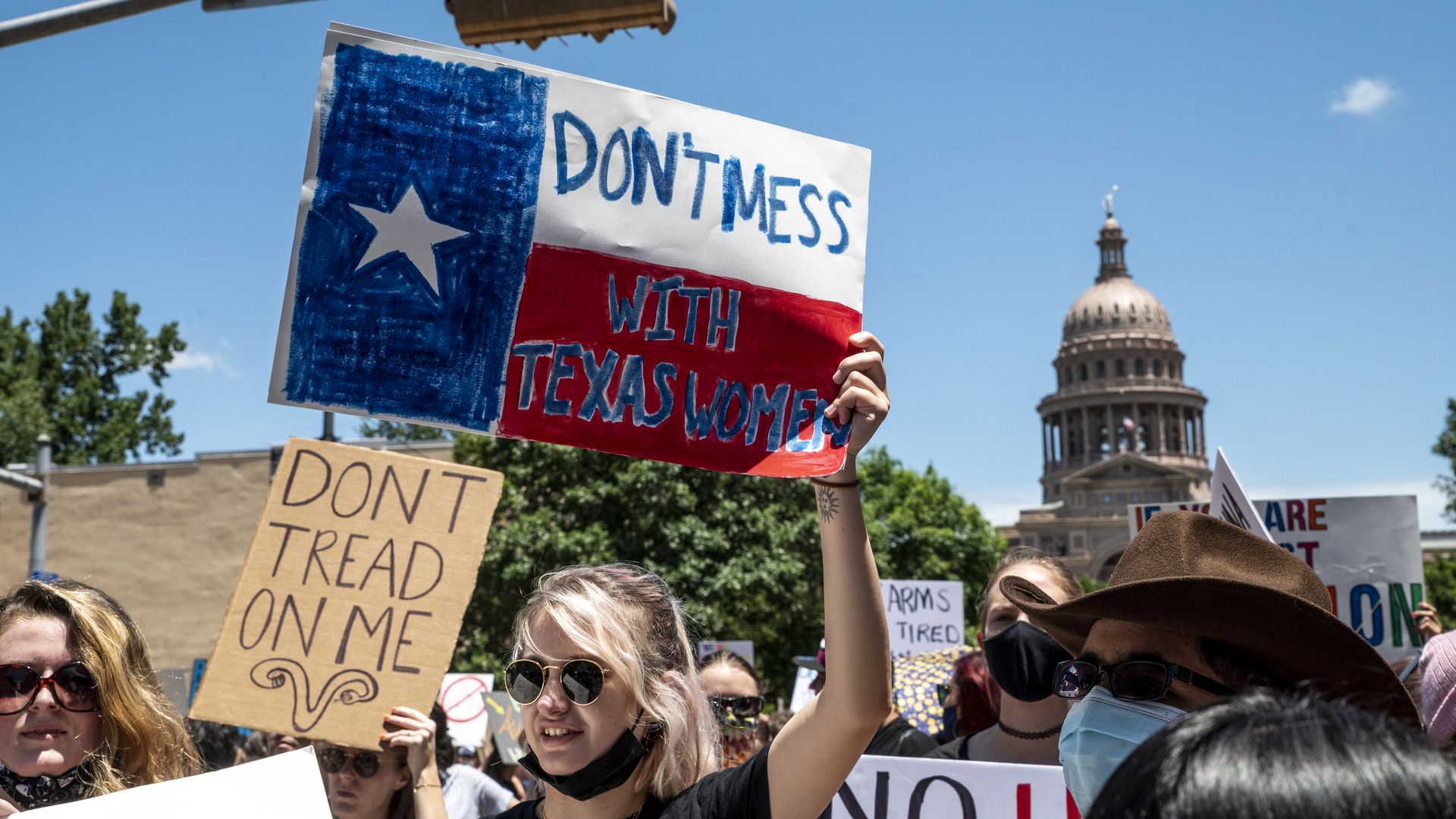 Solugen, a Houston-based chemicals startup backed by top Silicon Valley investors, plans to open a new R&D facility outside of Texas because many of the state's social policies — including its new abortion ban — are making it difficult to recruit employees.
By the numbers: Solugen currently has about 115 employees, most of whom work out of its Houston headquarters. It plans to more than double its R&D capability over the next two years, representing around 100 jobs, with most of those expected to be located in a new facility that it will locate in either California or Massachusetts.
The company has raised over $80 million in venture capital from firms like Founders Fund, Fifty Years, Lowercarbon Capital, Refactor Capital and Unicorn Venture Partners.
What they're saying: "We want to make sure we're hiring the top enzymologists and chemical engineers," says Solugen CEO Gaurab Chakrabarti, who grew up in Houston.
"We've come to the conclusion after talking to lots of candidates that they want to join Solugen but they don't feel comfortable coming to Texas, so for us it's become a no brainer to have R&D facilities elsewhere."
Big picture: Few Texas CEOs have commented publicly on the state's new abortion law, which Gov. Greg Abbott defended by claiming that a lot of business leaders "like the social positions that the state of Texas is taking."
Solugen chief technology officer Sean Hunt says: "I think you're not seeing many people speak out because they're afraid of taking a political stance, but this really isn't about politics. It's about bad legislation if Texas wants to be a business friendly state."
Go deeper: DOJ vows to "protect" abortion seekers, providers in Texas
Go deeper