Extreme swimmer crosses ice fjord in Greenland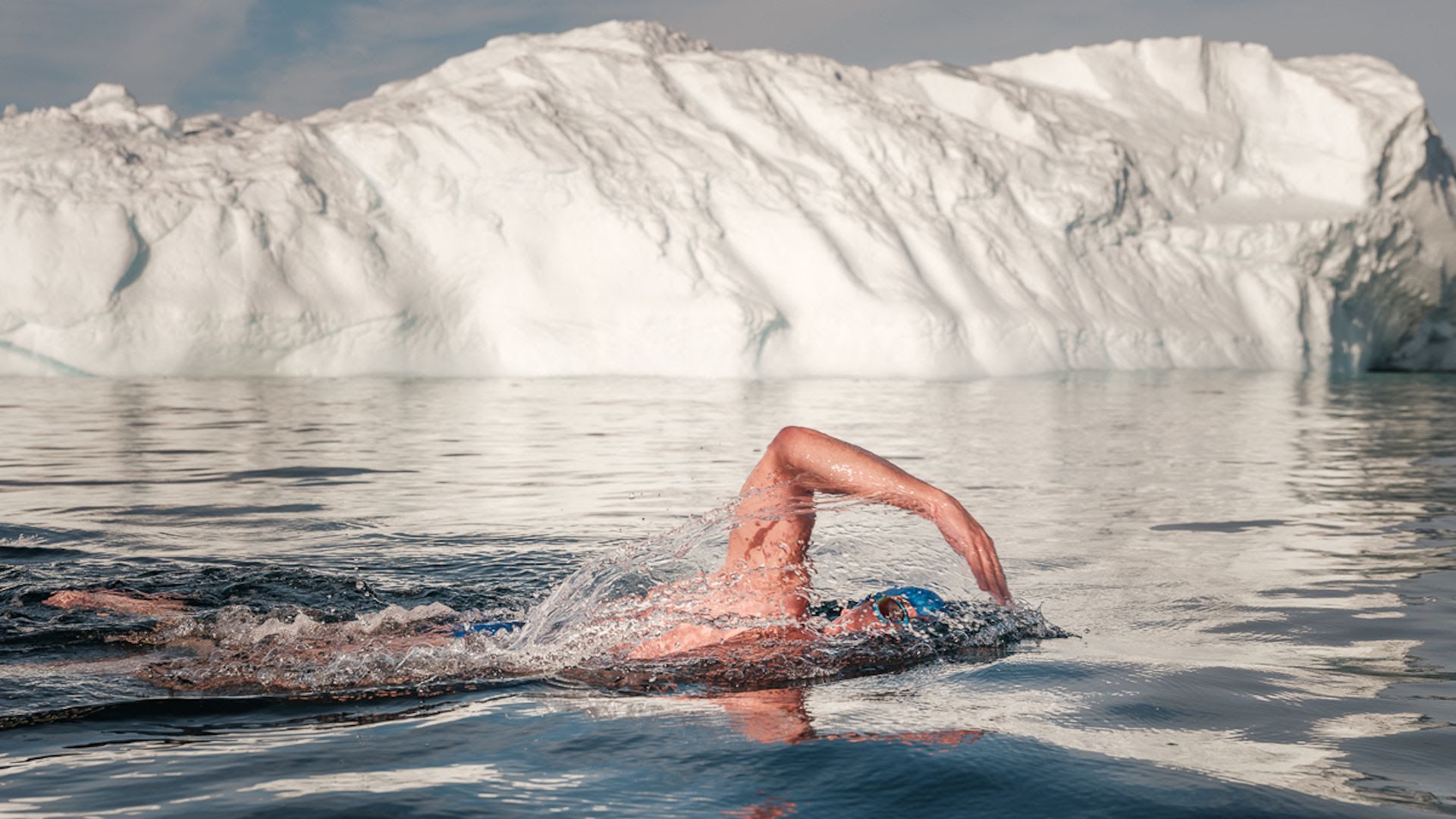 Extreme swimmer Lewis Pugh completed a treacherous swim across the five-mile wide mouth of the Ilulissat Icefjord in Greenland on Tuesday.
Driving the news: Pugh's swim, covered in 14 frigid sessions over 12 days in 32 to 37-degree waters, sought to raise awareness of the upcoming UN Climate Summit.
Threat level: This fjord is where the fastest-moving glacier in the world, Jakobshavn, deposits its massive icebergs into the sea.
What they're saying: "I don't want world leaders to worry about what's happening here," Pugh says.
"I want them to have sleepless nights over the issue."
Go deeper