Minnesota State Patrol deleted texts, emails after George Floyd protests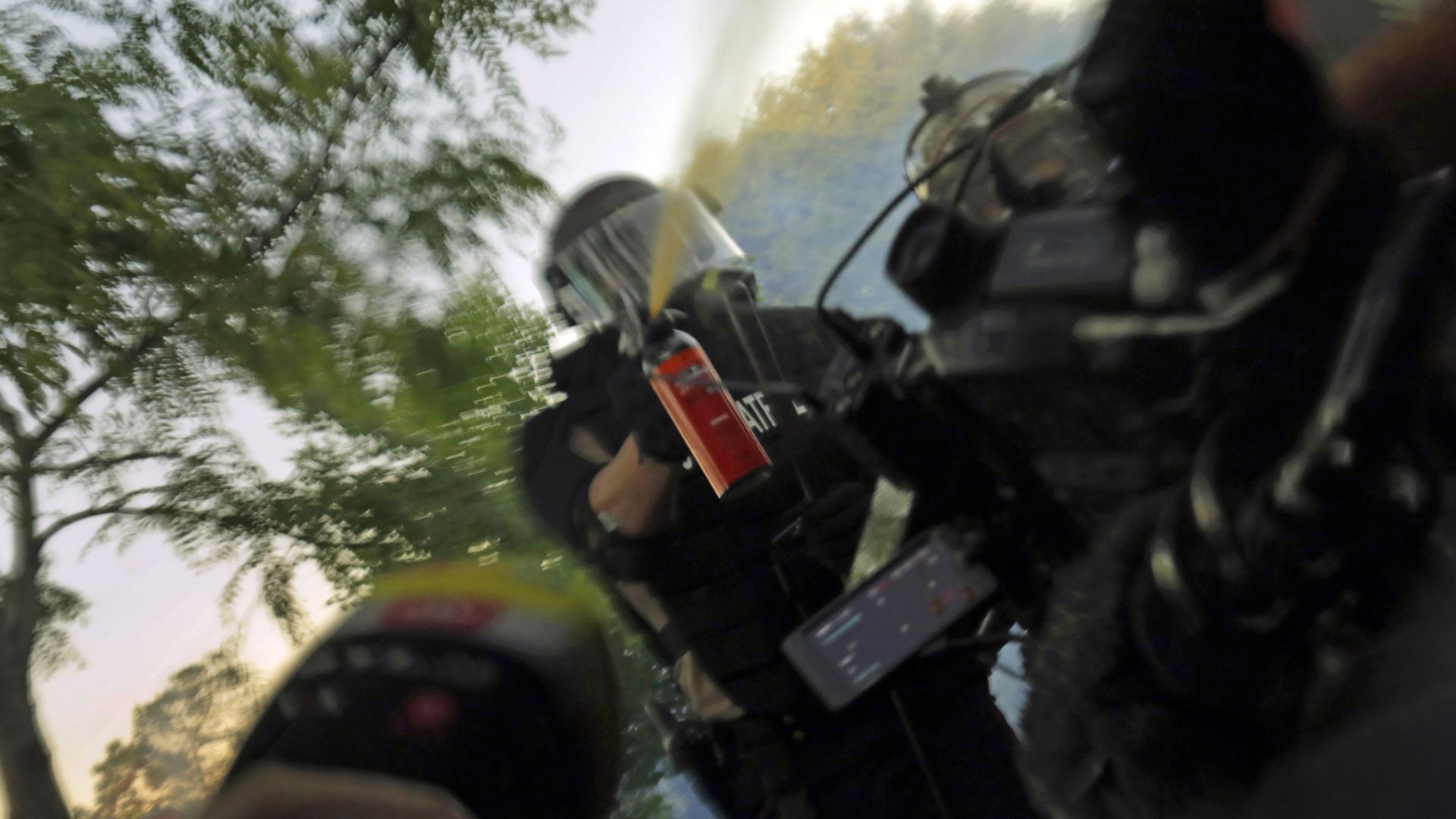 Minnesota State Patrol officers deleted texts and emails following last summer's protests over the murder of George Floyd, according to a court transcript published last week.
Why it matters: The purge makes it "nearly impossible to track" the behavior of State Patrol officers, according to the Minnesota chapter of the American Civil Liberties Union, which is suing the department on behalf of journalists who say they were targeted and harassed during the protests.
Driving the news: Maj. Joseph Dwyer admitted during a July hearing that a "vast majority" of officers permanently deleted their emails and texts.
Dwyer said that it is the agency's "standard practice over the course of time that we remove, you know, delete text messages, delete emails."
The officer said that the manual "purge" of texts and emails was not ordered by supervisors.
Dwyer said that no one reviewed whether the information found in the texts and emails was relevant to the ongoing litigation, adding that other records were retained.
"[A]ny type of operational plan or anything as far as rosters or pertinent information relevant to the events, they would be kept in those folders or files. As far as generic or benign emails between one another or members, those are items that are deleted," Dwyer said.
What they're saying: "The purge was neither accidental, automated, nor routine," the ACLU of Minnesota said after the release of the documents.
"The purge did not happen because of a file destruction or retention policy. No one reviewed the purged communications before they were deleted to determine whether the materials were relevant to this litigation," they added.
"This destruction of public records makes it nearly impossible to track the State Patrol's behavior, and the ACLU-MN questions whether that was by design."
Go deeper