Deconstructing August's disappointing jobs report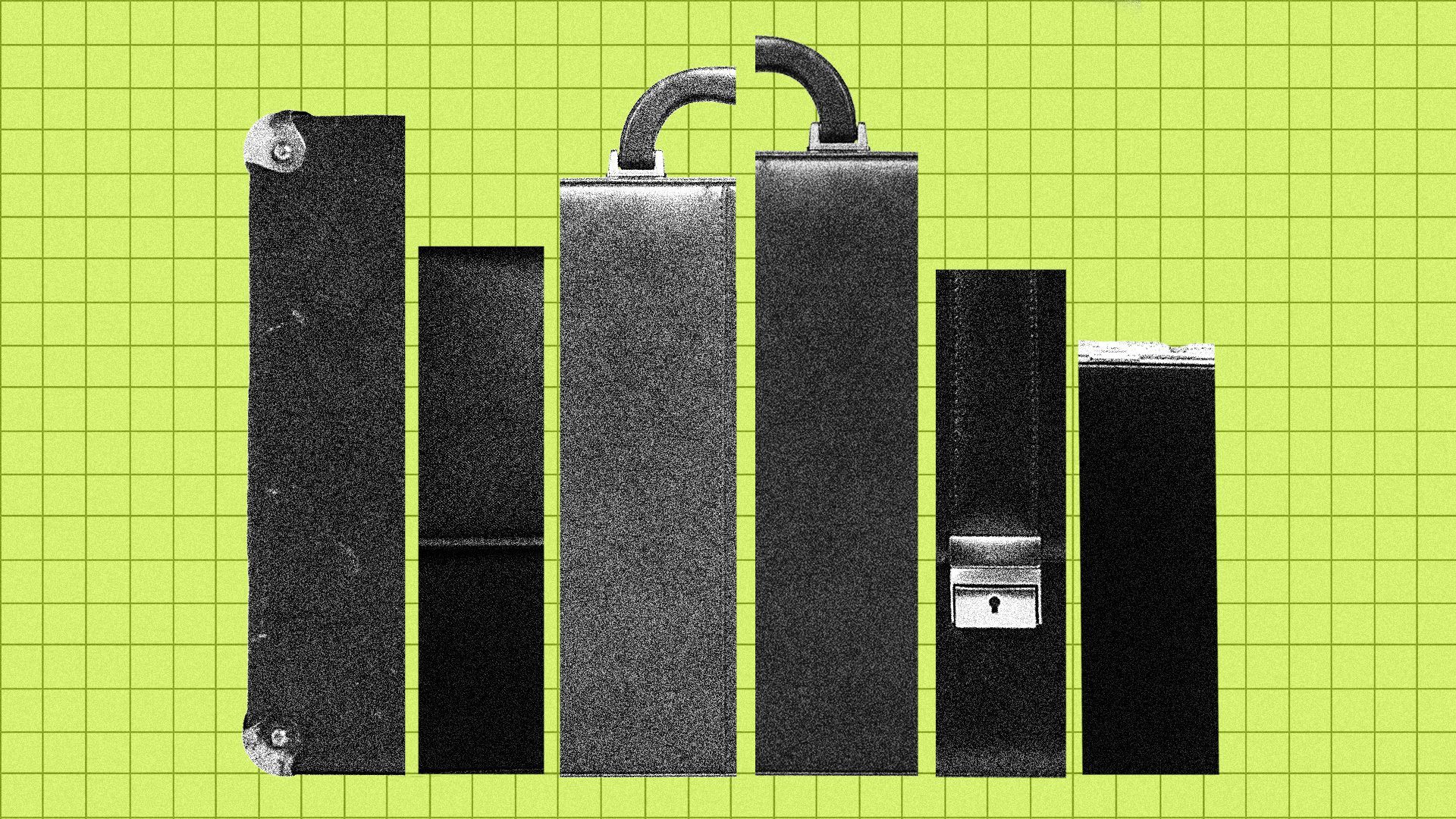 COVID-era economic data tends to be noisy, and problematic to interpret. But in Friday's disappointing jobs report, one thing was pretty clear: It's Delta's fault.
Why it matters: In some ways, that knowledge is a good thing: "It was definitely not as much progress as we were expecting, but the silver lining is that you can pretty clearly point to the cause of the weakness," Jeremy Schwartz, director of global strategy and economics at Credit Suisse, tells Axios.
"We can be confident that this isn't a trailing-off of the recovery into a new run-rate," he adds.
Look no further than the weakness in restaurants and bars for proof Delta's to blame, as Axios' Courtenay Brown reported.
Catch up quick: Economists had expected 750,000 new jobs created in August, and we got a measly 235,000.
Between the lines: Other stats within the Bureau of Labor Statistics' Friday report showed some signs of momentum.
For one thing, the "job-finding" rate, or the rate at which unemployed individuals found jobs, increased for the second month in a row.
Both the June and July jobs numbers were revised up, adding a total of 134,000 additional jobs.
Overall unemployment declined, to 5.2% from 5.4%
Underemployment dropped by more than the headline unemployment rate, to 8.8% from 9.2%.
Yes, but: Some disparities became starker in August. The unemployment rates for Black men and women both rose, while they went lower for white men and women.
The pockets of increasing unemployment, combined with the lower than expected overall growth, could, on the margins, provide Congress more incentive for getting an infrastructure deal done.
Seizing the moment, President Biden on Friday implored Congress to pass the $1.2 trillion bipartisan infrastructure bill and the $3.5 trillion budget reconciliation package, walking the line between acknowledging the weak jobs report and insisting the recovery remains strong.
What to watch: Wages rose in August, skewed toward some of the lower paying sectors. That's a positive for income distribution, and it helps support consumer spending, Schwartz says.
"Wage growth is going to be a bigger part of the story in the next three to six months," especially the extent to which it translates into price inflation, says Ed Perks, CIO of Franklin Templeton Investment Solutions.
The bottom line: The disappointing report will give the Federal Reserve cover for not making a decision on tapering its market support in September.
It also makes the next few jobs reports — which should begin to reflect the impact of back-to-school and the full roll-off of unemployment insurance — even more consequential, Perks notes.
Go deeper