Fauci slams DeSantis over "completely incorrect" COVID vaccine comment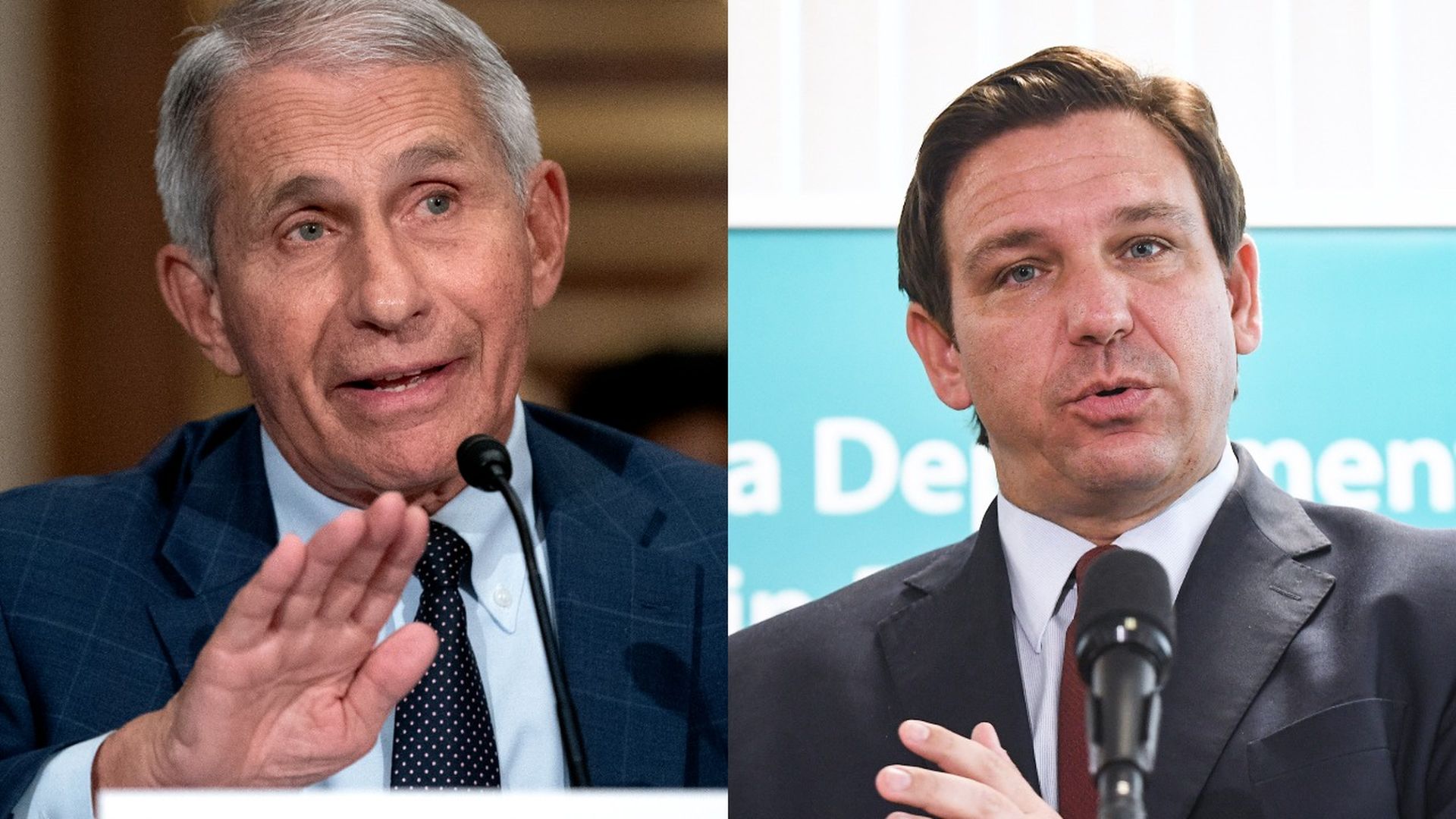 NIAID Director Anthony Fauci in an interview with CNN Tuesday pushed back on Florida Gov. Ron DeSantis' (R) claim last week that getting the COVID vaccine should be a personal choice that "really doesn't impact me or anyone else."
What he's saying: "When you're dealing with an outbreak of an infectious disease, it isn't only about you," said the nation's top infectious diseases expert. "There's a societal responsibility that we all have."
"If [DeSantis] feels that vaccines are not important for people, that they're just important for some people, that's completely incorrect," he said when asked about DeSantis' comments.
"When you have a virus that's circulating in the community and you are not vaccinated, you are part of the problem. Because you're allowing yourself to be a vehicle for the virus to be spreading to someone else."
"So it isn't as if it stops with you," Fauci added, noting that if an unvaccinated person tests positive, they could transmit the virus to those who are more vulnerable because of underlying medical conditions.
The big picture: The vast majority of people getting sick from COVID are unvaccinated adults.
Zoom in: DeSantis, who has banned mask mandates and vaccine passports in schools, has blamed Florida's spike in new cases on a "seasonal pattern" and "media hysteria."
Go deeper