The vaccines are still the pandemic's endgame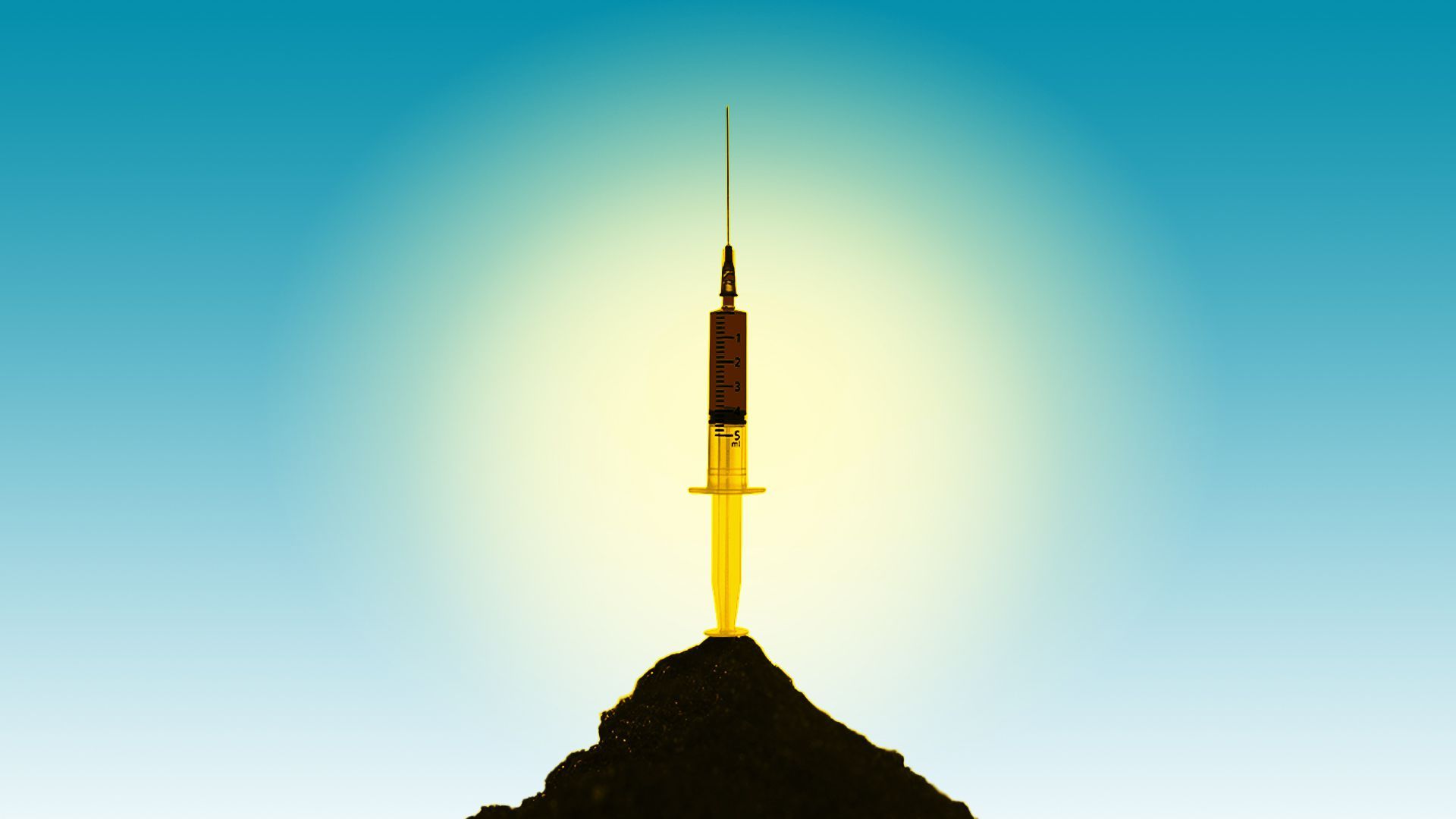 The goal of the COVID-19 vaccines was always to reduce death and severe illness. Even with the Delta variant, the vaccines are still doing that. But that message is getting lost, infectious disease and vaccine experts tell Axios.
The big picture: Two-thirds of the world isn't fully vaccinated. To return to some semblance of "normal," health authorities need to emphasize how the vaccines aren't failing and drastically increase global vaccine production.
Flashback: After the first vaccines were authorized and put into arms earlier this year, many people expected their high effectiveness would squash spread of the virus, especially among those who got the vaccine.
But the original goal, even from vaccine makers like Moderna, was to "prevent severe disease, hospitalizations and death."
"The idea was to take away this ability of the virus to cause severe disease," said Monica Gandhi, an infectious disease physician at the University of California San Francisco. "That's what the vaccines do. They're still doing it, even for people who received them in January, even for people who were in the vaccine trials who received them last summer."
Between the lines: Infections among the vaccinated have raised concerns, but the chances of a vaccinated person being hospitalized or dying from COVID-19 are exceptionally rare.
It's the unvaccinated who continue to be most at risk.
"People think the vaccine at some level is failing. We're doing fine," said Paul Offit, a physician and vaccine expert at Children's Hospital of Philadelphia. "The problem is, the vaccine doesn't work if you don't get it."
Zoom out: Getting more people vaccinated globally, however, means relying less on the Pfizer, Moderna and J&J shots, which are more complex to make and have not been shared equitably.
"The tragedy is a science policy failure," said Peter Hotez, a vaccine researcher at the Baylor College of Medicine. "Everyone was so focused on innovation that nobody took a step back and said, 'Hey, wait a minute, shouldn't we also be making vaccines that we know we can scale now?'"
What to watch: Hotez and colleagues at Texas Children's Hospital Center for Vaccine Development have created a COVID-19 vaccine called Corbevax that uses traditional vaccine technology over the newer, more expensive technology.
Corbevax's clinical trial results are expected to be published soon, so it's unclear exactly how effective it is.
But if the vaccine candidate pans out, as Hotez and others expect, it could be the cheapest, at $1.50 per dose, and easiest to produce. India is already making the vaccine at risk.
"Why the hell can't the Biden administration scale up and make our vaccine?" Hotez said, noting he hasn't heard much interest from federal officials. "We're getting Zoom calls a couple times a week from countries desperate for vaccine, and we're transferring the technology of our vaccine to those countries."
The bottom line: "I don't think we should move the goalpost, which is preventing serious disease and death," said Dial Hewlett, a vaccine task force expert with the National Medical Association. "The primary goal for us should be to get as many people fully vaccinated as possible."
Go deeper