Report: COVID-19 has negatively impacted the fight against HIV, TB and Malaria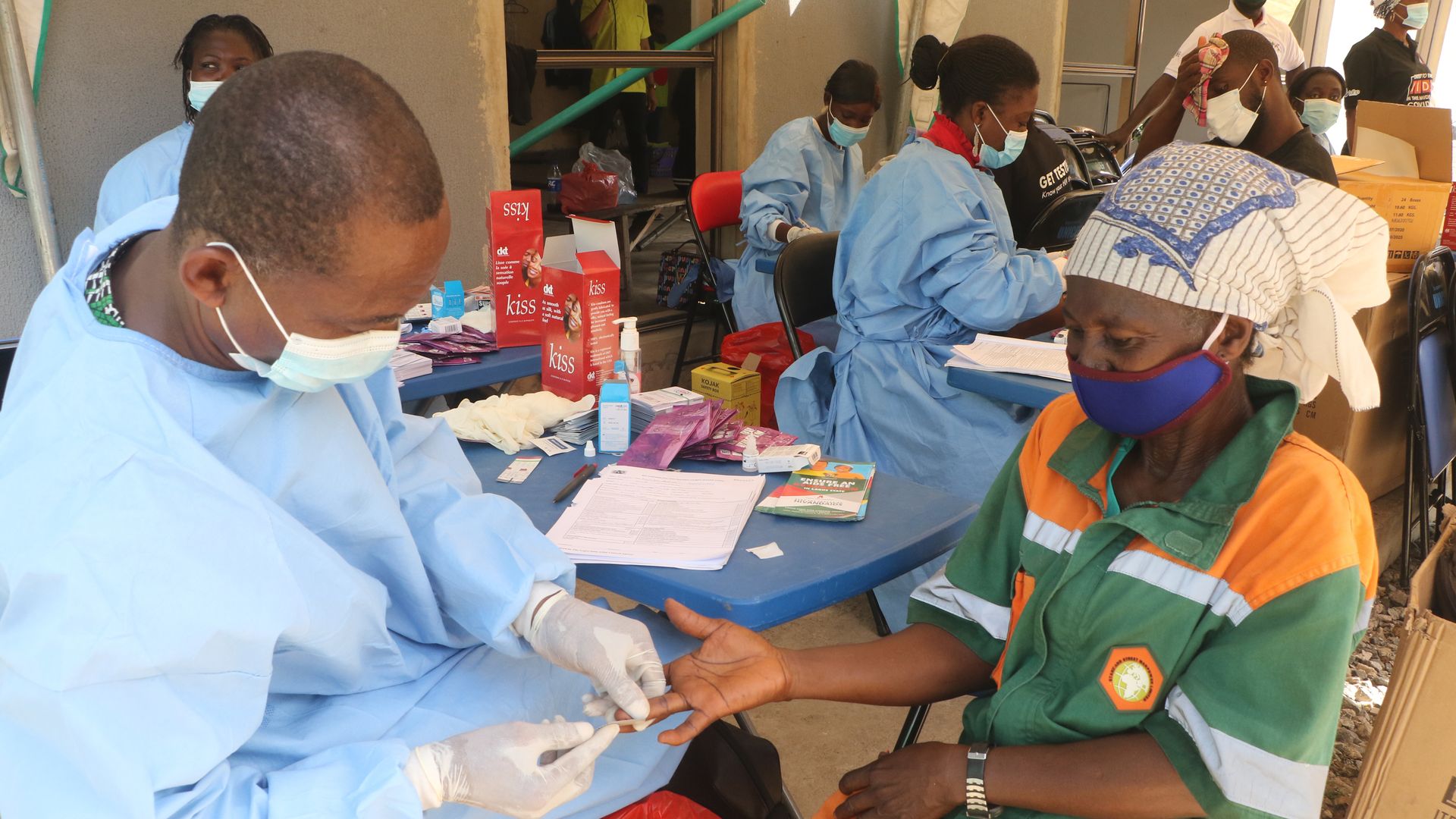 COVID-19 has severely set back key programs in fighting HIV, tuberculosis (TB) and malaria, according to a report released by the Global Fund on Tuesday.
Why it matters: Before the pandemic, the world had been making strides against those three diseases, with deaths dropping by half since 2004, per the New York Times.
Fewer people sought diagnosis or treatment because they were afraid of becoming infected with the coronavirus, per the Times, while others were denied care because they had COVID-19-like symptoms.
By the numbers: In 2019, an estimated 10 million people fell ill with tuberculosis, according to the World Health Organization. And over 1.5 million people became newly infected with HIV in 2020, according to UNAIDS.
The number of people treated dropped by 19% for drug-resistant TB and by 37% for extensively drug-resistant TB.
HIV testing dropped by 22%.
People reached by HIV prevention programs dropped by 11% while prevention services for young people dropped by 12%.
But, but, but: Malaria outreach was not as badly affected by COVID-19 as the other two diseases.
The Global Fund distributed 188 million mosquito nets to protect families from malaria, a 17% increase compared to 2019. 
What they're saying: "[The 2020 numbers] confirm what we feared might happen when COVID-19 struck," Peter Sands, Executive Director of the Global Fund, said.
"Despite the horrible toll COVID-19 has taken, the pandemic presents us with a chance to build a better, more equitable and healthier world," Sands added.
Go deeper