Health care workers experience PTSD, trauma heightened by COVID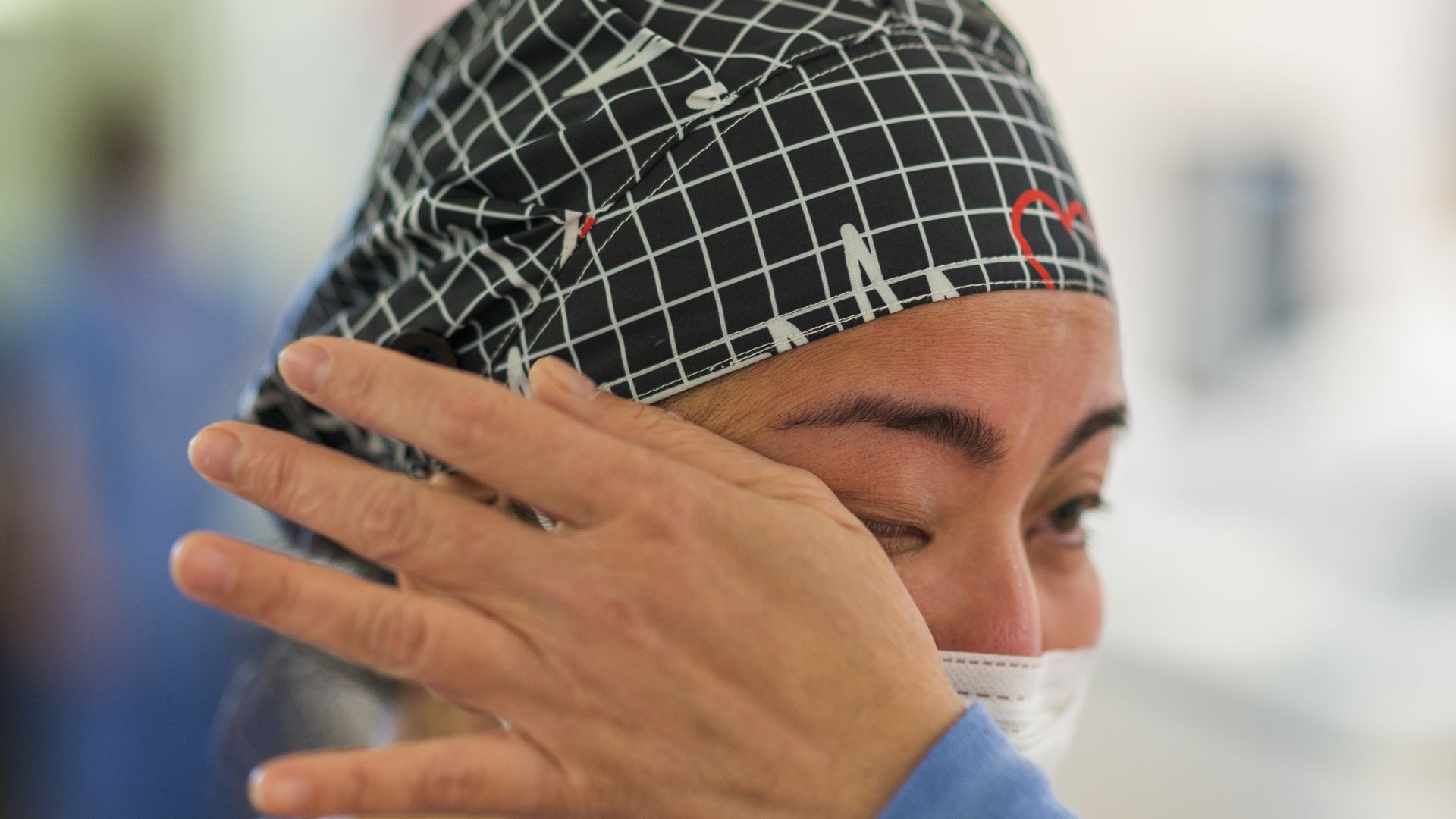 Front-line health workers, including ICU staffers and nurses, have displayed symptoms of post-traumatic stress disorder (PTSD) that has been heightened during the pandemic, Reuters reports.
Why it matters: The recent uptick in COVID-19 cases in the United States, largely driven by the Delta variant, may further increase the number of health workers experiencing symptoms of the disorder.
Between the lines: Before the pandemic, studies found that rates of PTSD in health workers varied from 10% to 50%, per Reuters.
About 5,000 U.S. physicians quit every two years due to burnout, according to Christine Sinsky, an American Medical Association vice president.
The suicide rate among doctors is twice that of the general public. Rates of suicidal thoughts among front-line health workers increased as they spent more time in COVID-related units, per Reuters.
What they're saying: "On the surface, a nurse at your local hospital will not look like a guy coming back from Afghanistan," Bessel van der Kolk told Reuters.
"But underneath it all, we have these core neurobiology-determined functions that are the same," he added.
"It keeps getting worse and worse. We are heading back to that place — that woke up those emotions again," said nurse Pascaline Muhindura, per Reuters.
If you or someone you know may be considering suicide, contact the National Suicide Prevention Lifeline at 1-800-273-8255 (En Español: 1-888-628-9454; Deaf and Hard of Hearing: 1-800-799-4889) or the Crisis Text Line by texting HOME to 741741.
Go deeper