Colorado man's body recovered from Bolivian mountain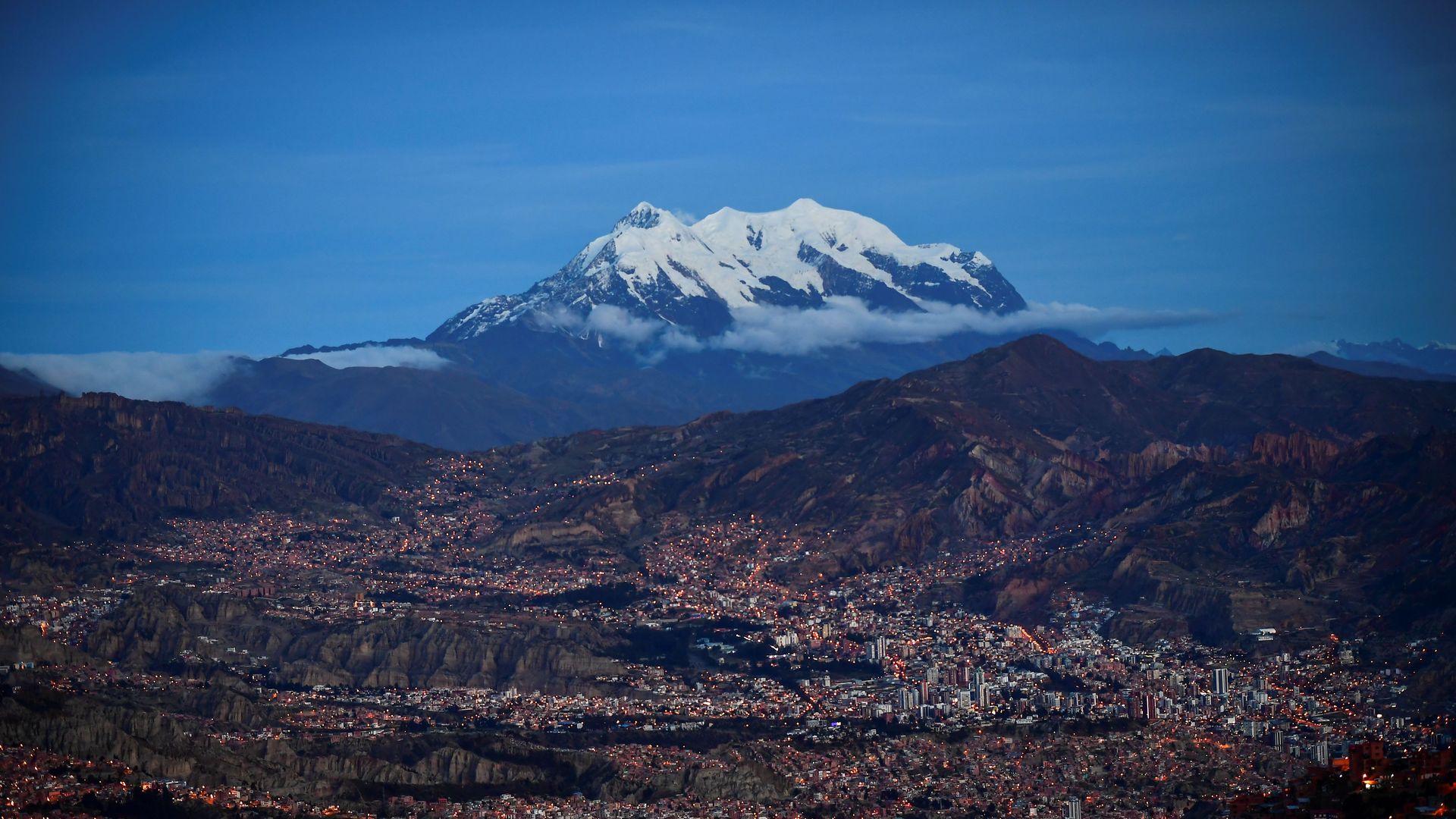 The body of a Colorado man who died while climbing Illimani mountain, Bolivia's second-highest mountain, arrived in La Paz on Sunday after a two-day recovery effort, the Associated Press reported.
Driving the news: Daniel Granberg, 24, died from high-altitude pulmonary distress at an altitude of 20,391 feet. He was on the second day of a trek across the mountain's most difficult trail, per AP.
"We found Daniel lifeless, seated at the summit. His lungs did not hold out; he couldn't get up to continue," Sergio Condori Vallejos, a mountain guide who works with Bolivian Andean Rescue and who led the recovery effort, told AP.
Granberg, who grew up in Montrose, Colorado, had arrived in Bolivia two months ago and climbed several other peaks.
"[A]s a mom, my heart's broken. Twenty-four years is not long enough and I just wish somehow there'd been some kind of warning," Jean Granberg, his mother, told AP. "If he had felt like he was in danger in any way, he would have come down the mountain. But I think it happened so fast."
Go deeper