Afghans left behind by U.S. airlift include embassy contractors and visa applicants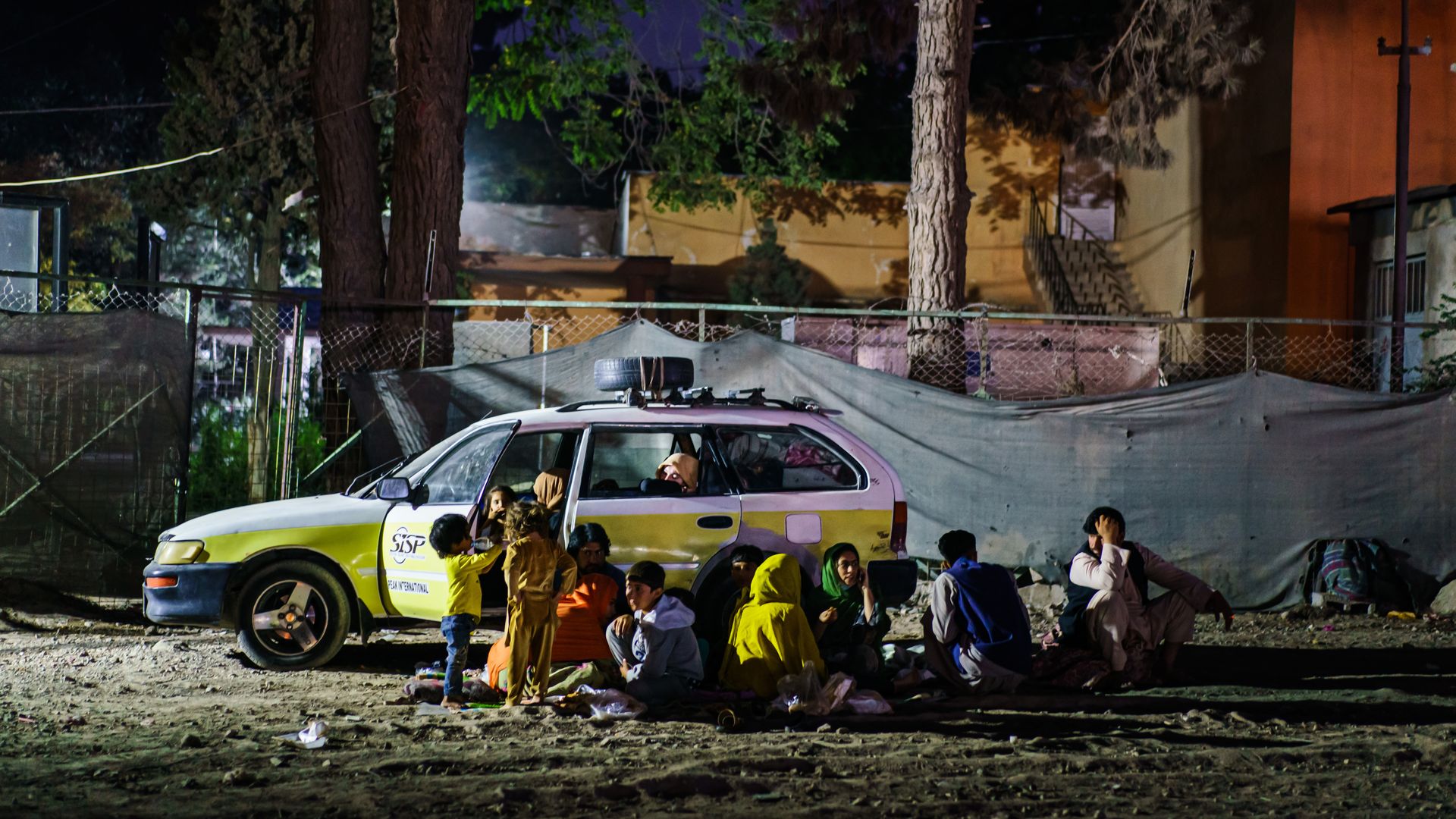 The Afghans left behind by the U.S. airlift in the wake of the Taliban's takeover of the country include longtime U.S. Embassy contractors, Special Immigrant Visas applicants and members of the Afghan military, among others.
Driving the news: In one of the largest airlifts in history, the U.S. evacuated 120,000 people from Afghanistan prior to their withdrawal. But at least 100 Americans and thousands of Afghan allies were left behind.
The U.S. and 97 other countries announced last week that they had reached an agreement with the Taliban to allow them to continue to get their citizens and Afghan allies out of the country after the Aug. 31 withdrawal deadline.
But, but, but: Negotiations for plane departures in the days since the withdrawal was completed have dragged out, as flights to Al Udeid Air Base approved by the U.S. and Qatar await final approval by the Taliban, the New York Times reported.
The big picture: Although President Biden toasted the airlift as an "extraordinary success," Afghans left behind—some of whom made repeated attempts to evacuate— fear what the future holds.
A source told the Washington Post that about 2,000 U.S. Embassy contractors and immediate family members are among those left behind. The State Department declined to comment on the figure.
What they're saying: One contractor who worked for the U.S. Embassy for six years told the Post that he received no calls or emails from the Embassy after Aug. 15.
"Everyone knows where I worked, that I worked with the Americans," he added, noting that he eventually fled to another province.
An engineer who worked for the U.S. Army and was in the final stages of his SIV application managed to get to the airport gates twice only to be turned away both times, per the Post.
"My children, they don't understand," he told the Post. "But my wife is just crying: 'Why did you work with those people? Look how you brought us under threat!'"
Many Afghan women and girls fear their rights will be severely curtailed under Taliban rule.
A young female graduate of the American University of Afghanistan told the Post that she held out hope for an evacuation that never materialized, as those connected to the school were not prioritized as "high risk" and had to navigate Taliban checkpoints without U.S. or NATO assistance.
Go deeper