Y Combinator's Demo Day loses luster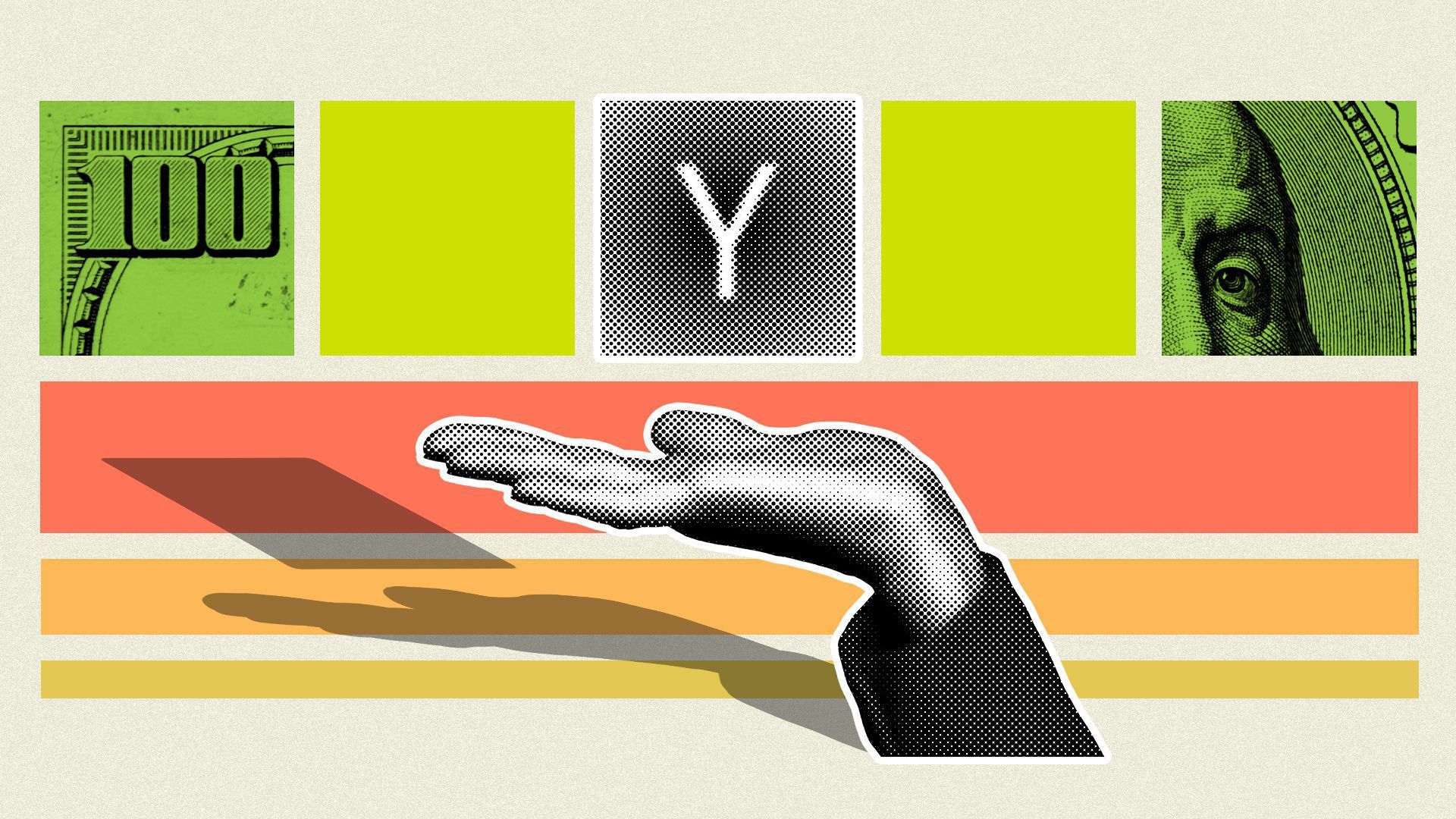 Y Combinator's "Demo Day" was once a marquee event for VCs, who gathered in Silicon Valley twice a year to network and watch dozens of buzzy startup pitches. But interest has waned as Demo Day moved online and the number of participating companies ballooned to nearly 400.
Why it matters: YC is one of the most influential entities in the global startup ecosystem, with companies like Airbnb, DoorDash, Stripe and Coinbase making their debuts during Demo Day.
The big picture: After the pandemic forced YC to abruptly conduct its March 2020 Demo Day via Zoom, the entire accelerator program went virtual. Such was the case again earlier this week when YC held its Summer 2021 Demo Day remotely for investors and media.
The good news: Startups no longer have to come to Silicon Valley for the program, after YC for years saying its value could only be fully realized on-premise. It also rolled out new tools to manage the new format.
What they're saying: "Having run an accelerator, I can tell you that Demo Day pitches have little relation to company quality," Parker Thompson, TNT Ventures' managing partner tells Axios.
"In my opinion, investors are better off looking at a list of companies and reaching out to those that match their thesis, or taking referrals from people who have met with them," he adds. (Unofficial lists of the companies and their fundraising have long circulated among investors ahead of Demo Day.)
Many investors told Axios that they now skip most if not all the presentations given the sheer size of each graduating class, and instead look into the startups that match their areas of investment.
Between the lines: This might finally pop the narrative that YC startups save their fundraising conversations until Demo Day arrives.
"This is an insiders' game, with everyone from YC partners to YC-affiliated funds getting early looks at companies. Demo Day is a great opportunity for these companies to run an auction for the equity that insiders did not want to buy at prices that are going to make it hard to generate a return," explained one investor.
"Our advice to YC founders has always been to raise money when they have a local maximum of leverage," YC managing director Michael Seibel said via email. "For some companies, that moment happens before Demo Day, but the vast majority of companies don't finish fundraising until a month after Demo Day. "
Yes, but: There are still plenty of investors who tune into Demo Day.
General Catalyst managing director Niko Bonatsos tells Axios that while his firm has already invested in five companies in this latest group, he still watched every presentation. "Personally, I really love how much of a life-changing experience it is, especially for overseas founders."
According to YC, more than 1,500 investors tuned into Demo Day this week, generating almost 50,000 investment leads.
The bottom line: The past year has changed startup fundraising, and YC's famed Demo Day is no exception.
Go deeper