Restaurant recovery's screeching halt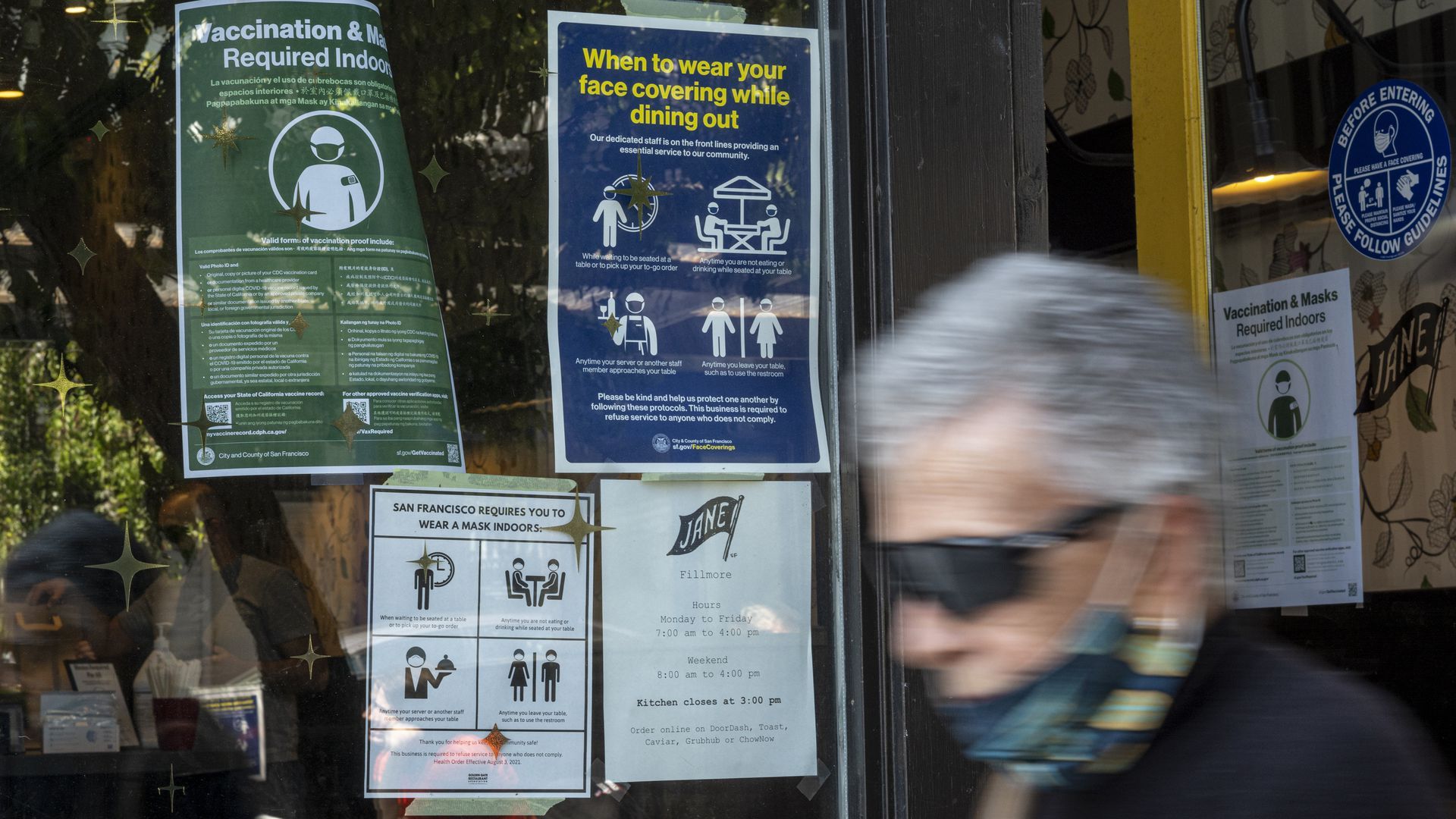 Bars and restaurants went from powering America's jobs comeback to slowing it down.
Why it matters: The industry is a proxy for how the labor market and economy are faring amid the pandemic.
What we learned from Friday's jobs report: There's a Delta variant speed bump.
By the numbers: The 42,000 jobs shed at restaurants and bars last month helped offset the gains elsewhere in the leisure and hospitality sector.
The intrigue: For the first time since the Great Reopening revved up, the sector may have a supply problem stemming from more than just worker shortages.
Businesses "paused hiring in the face of weaker [customer] demand and uncertainty about the future while workers withdrew due to health concerns," Bank of America economists wrote Friday.
The backdrop: OpenTable's restaurant reservations are a near real-time indicator of dining out demand.
"We see a pronounced decline in late July and August," OpenTable CEO Debby Soo told the Los Angeles Times.
What to watch: "[T]he rise of the Delta variant delaying return to office plans and weighing on social activity. Could be a long Fall...," economist Julia Coronado tweeted in part.
Go deeper