Pete Buttigieg and husband announce birth of their twins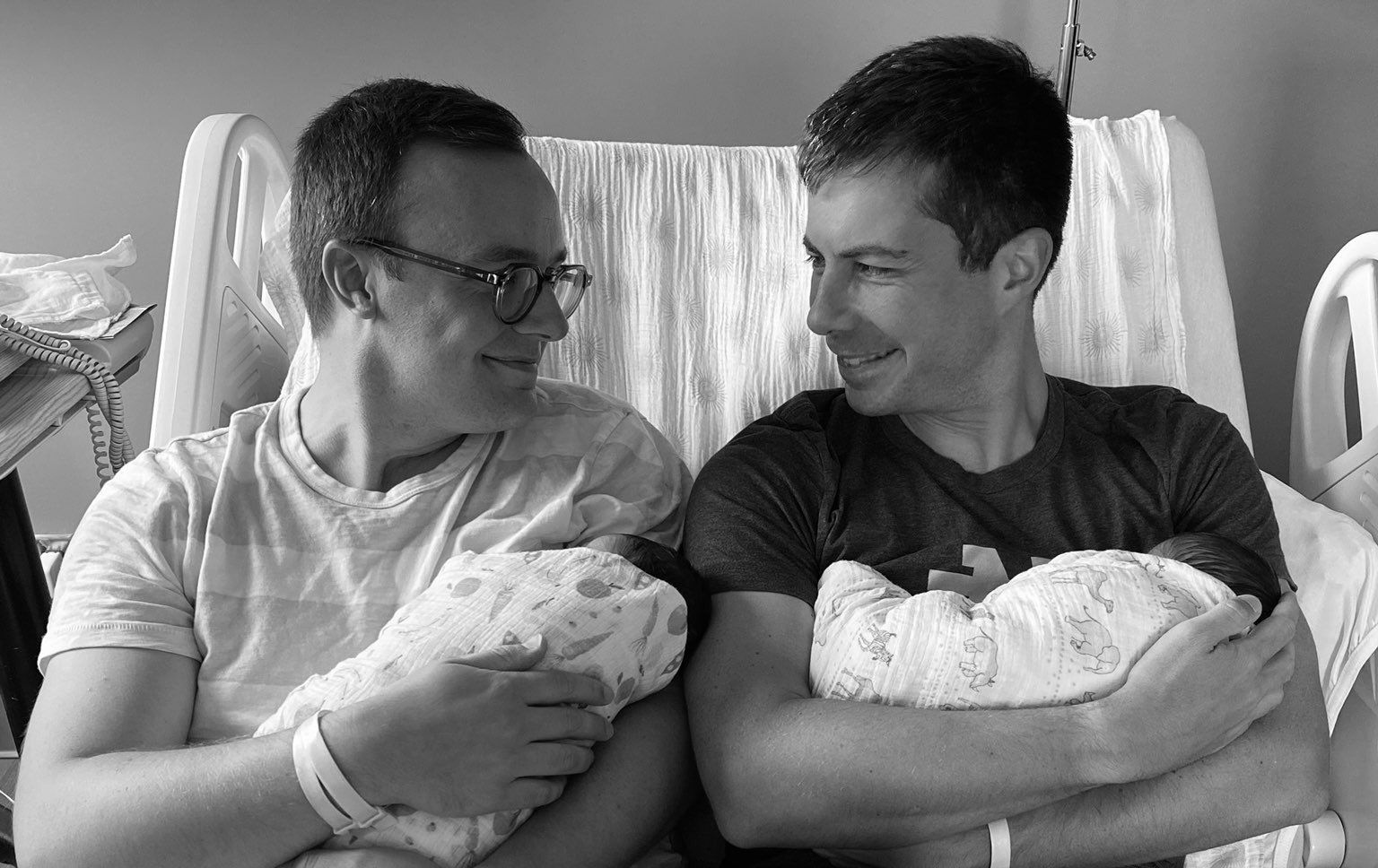 Transportation Secretary Pete Buttigieg and his husband, Chasten, announced on Saturday the arrival of their son and daughter.
What they're saying "Chasten and I are beyond thankful for all the kind wishes since first sharing the news that we're becoming parents," Buttigieg wrote on Twitter on Saturday morning.
"We are delighted to welcome Penelope Rose and Joseph August Buttigieg to our family."
The big picture: The couple announced last month that they had become first-time parents, but at that point, the process wasn't "done yet."
The couple had been trying to adopt for a year, the Washington Post reported in July.
"It's a really weird cycle of anger and frustration and hope," Buttigieg told the Post. "You think it's finally happening and you get so excited, and then it's gone."
The Transportation secretary has not revealed his plans for paternity leave, ABC News reports.
Go deeper: Pete Buttigieg and husband Chasten reveal they're now parents
Go deeper