Hospitalizations among children increase amid Delta surge, CDC studies find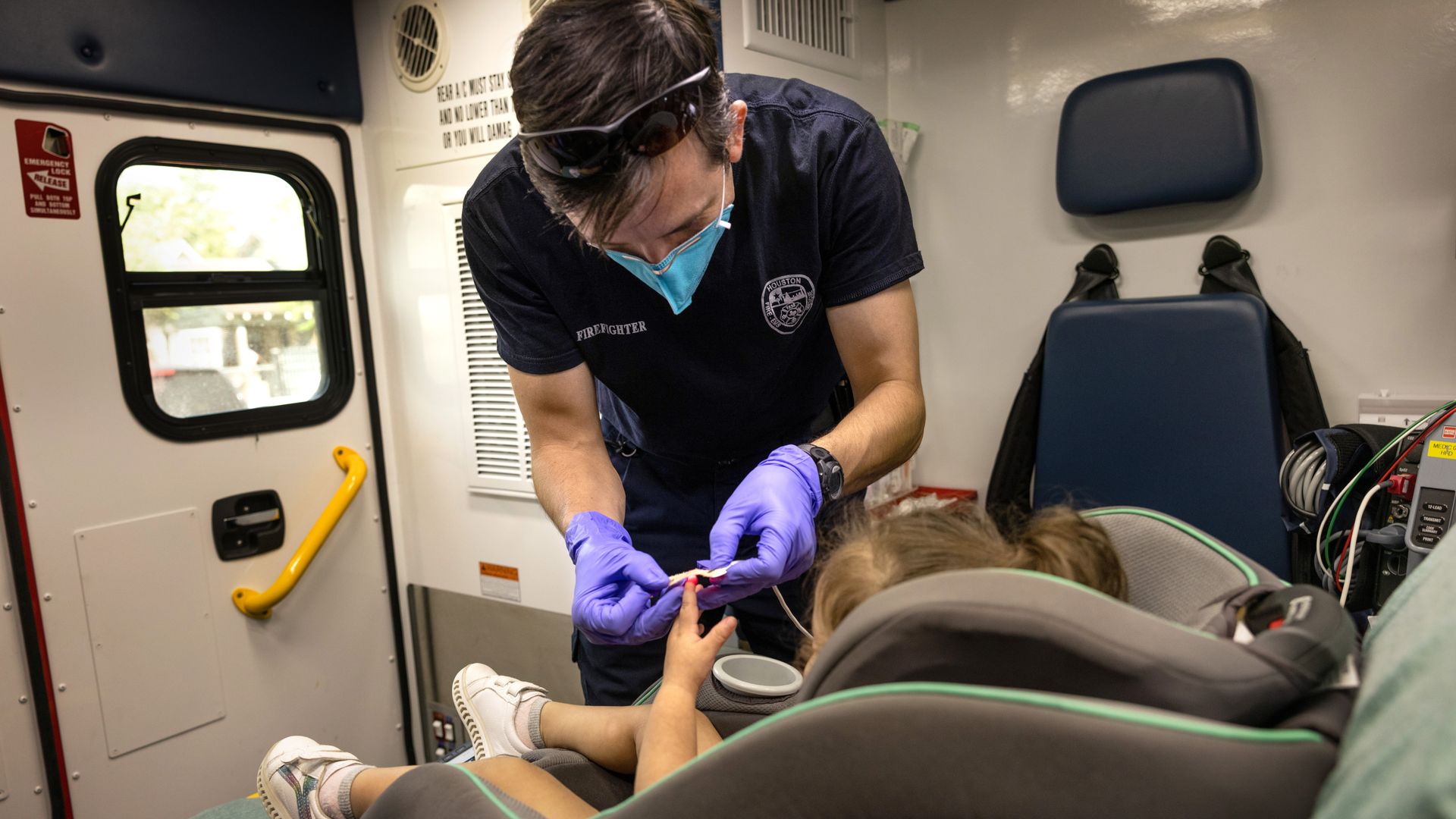 Hospitalizations among individuals under 18 for COVID-19 rose this summer as the Delta variant spread nationwide, per a pair of studies released by the Centers for Disease Control and Prevention on Friday.
Why it matters: The two studies do not provide conclusive answers about whether Delta causes more severe cases of the virus in children, but they reinforce the importance of widespread vaccination to protect children — many of whom are still ineligible for the vaccine, per the New York Times.
Driving the news: From late June to mid-August, hospitalization rates for individuals under 18 increased nearly five-fold, according to a CDC study released Friday.
Hospitalizations were 10 times higher in unvaccinated adolescents than in those who were vaccinated, per the study.
But, but, but: "The proportions of hospitalized children and adolescents with severe disease were similar before and during the period of Delta predominance," the study notes.
A second study published by the CDC found that COVID-19 cases, emergency room visits and hospital admissions increased from June to August 2021 among individuals under 18.
"We saw that E.R. visits, cases and hospital admissions are rising," Dr. David Siegel, lieutenant commander in the U.S. Public Health Service and the lead author of the paper, told the Times.
"It could be that Delta is more severe or that Delta is more transmissible, and it could be related to other factors such as masking."
The study also found that emergency room visits and hospital admissions during a two-week period in August 2021 were higher in states with lower population vaccination rates than they were in states with higher rates.
What they're saying: "Although we are seeing more cases in children and more overall cases, these studies demonstrated that there was not increased disease severity in children," CDC Director Rochelle Walensky said during a press briefing on Thursday, per U.S. News and World Report.
"Instead, more children have COVID-19 because there is more disease in the community."
"What is clear from these data is community-level vaccination coverage protects our children," Walensky said.
"As the number of COVID-19 cases increase in the community, the number of children getting sick, presenting to the emergency room and being admitted to the hospital will also increase."
Go deeper: Pediatric COVID hospitalizations soar
Go deeper