Biden to travel to all three sites of 9/11 attacks on 20th anniversary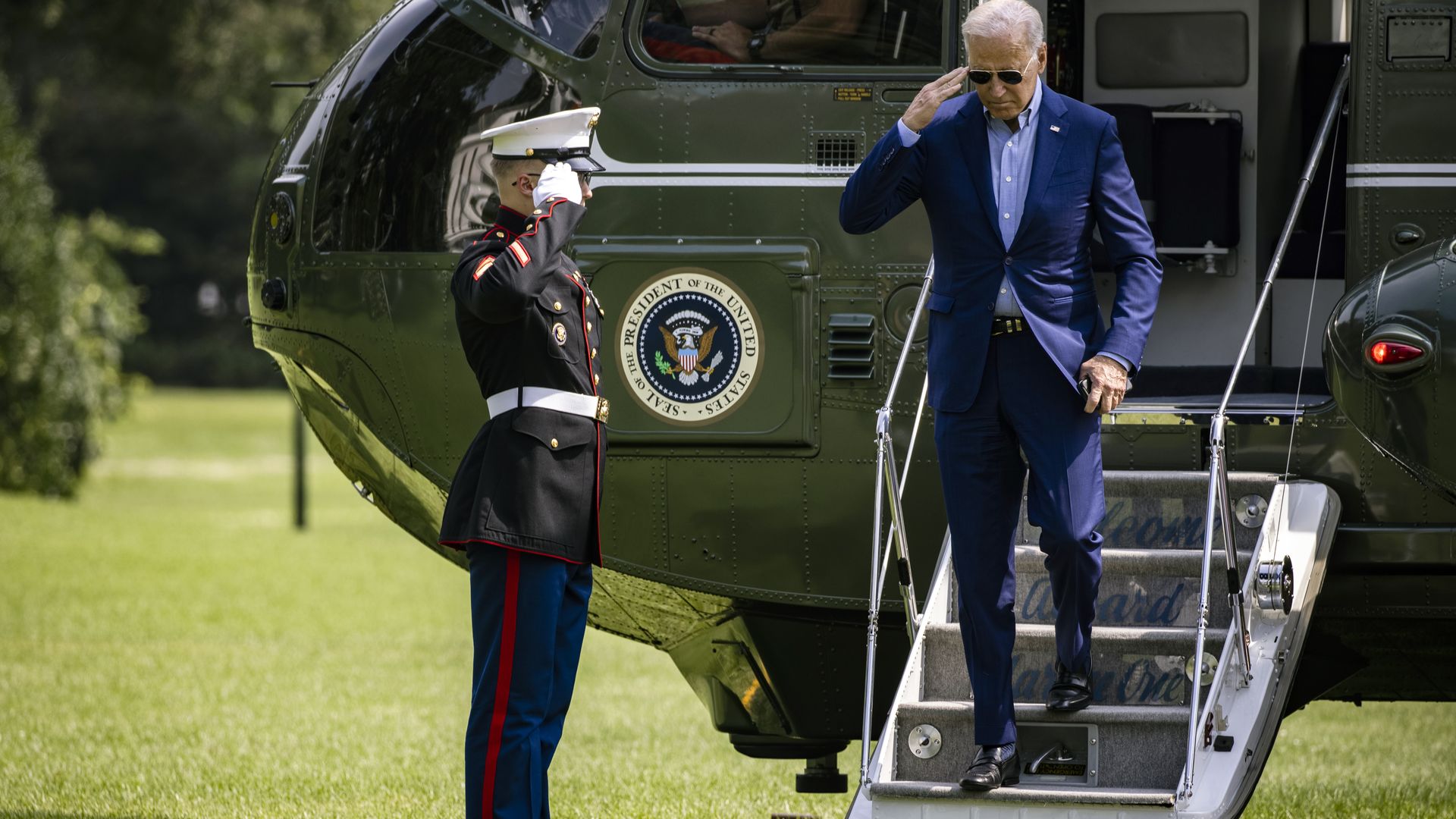 President Biden will commemorate the 20th anniversary of 9/11 next Saturday by traveling to the three sites of the terrorist attacks, the White House announced.
Details: Biden will travel to New York City, the Pentagon and the Flight 93 National Memorial near Shanksville, Pennsylvania, to pay his respects to the nearly 3,000 people killed that day.
Vice President Harris and the second gentleman will also travel to Shanksville for a separate event and will join the president and first lady at the Pentagon.
Go deeper: Biden's issues order on declassification review of 9/11 documents
Go deeper