Texas CEOs stay silent on abortion ban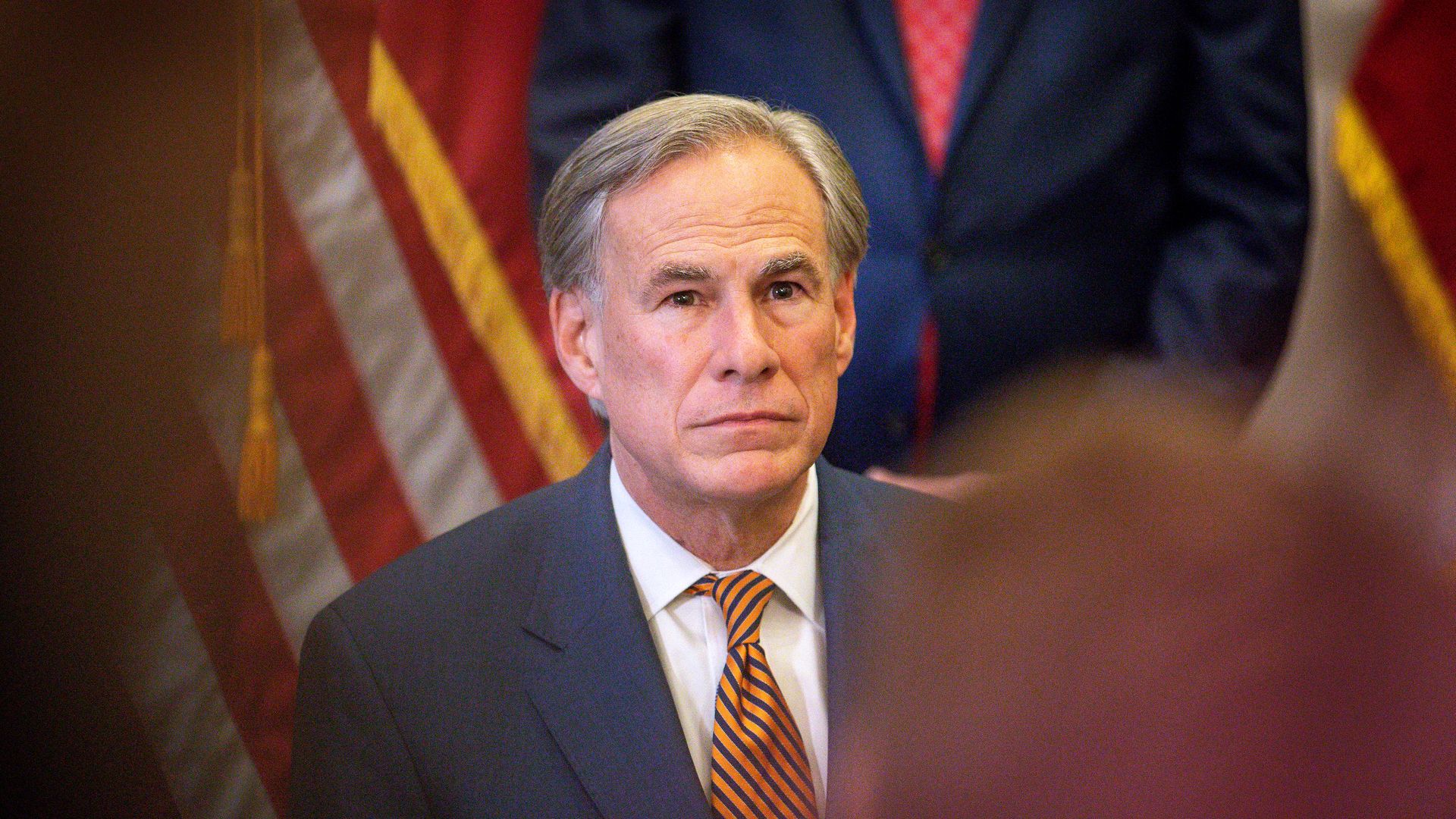 In defending his state's new abortion ban, Texas Gov. Greg Abbott yesterday used business migration as his shield: "The people who are not wringing their hands are the people who create jobs that run businesses."
Why it matters: Business leaders have become America's new politicians, swinging their outsized influence on civil rights in Indiana, voting rights in Georgia and public health throughout the pandemic.
They could be doing the same in Texas right now, if they were so inclined. Particularly newcomers from Silicon Valley, including investors, whose very existence in the Lone Star State is cited by Abbott as justification for nearly all of his policies.
But they aren't. At least not yet.
Yesterday I messaged several venture capitalists who moved to Texas during the pandemic, and mostly received crickets in response. Same for messages to some well-known Texas CEOs.
The issue didn't even come up during yesterday's earnings call for HPE, which recently moved its HQ to Texas (CEO Antonio Neri was among those who didn't reply to my inquiries).
Tesla and SpaceX boss Elon Musk implied disagreement with Abbott, who name-checked Musk as an advocate for Texas' social policies, but his tweet was more turtle than tiger.
One possibility is that most of these business leaders agree with the Texas law. And if you support financial incentives for squealing on someone trying to medically assist a 12-year-old who was raped by her father, then far be it for me to dissuade you.
Another possibility is cowardice, figuring the safest course is to wait for the courts to throw this out (which remains entirely possible, despite how SCOTUS ruled on Wednesday).
Best bet, though, is that this is about gender. Men and women have pretty similar views on abortion, but there are stark difference on the depths of emotion and animation tied to those opinions. Most CEOs, and venture capitalists, are men (even if so many of their employees and customers aren't). Ipso facto...
The only Texas companies to come out strongly yesterday in opposition to the law, Bumble and Match Group, are both led by women.
The bottom line: CEOs have political power, particularly in Texas. Maybe they shouldn't, but they do. Right now they're abdicating it.
Go deeper