Mayorkas says at least 50,000 Afghan evacuees will be resettled in U.S.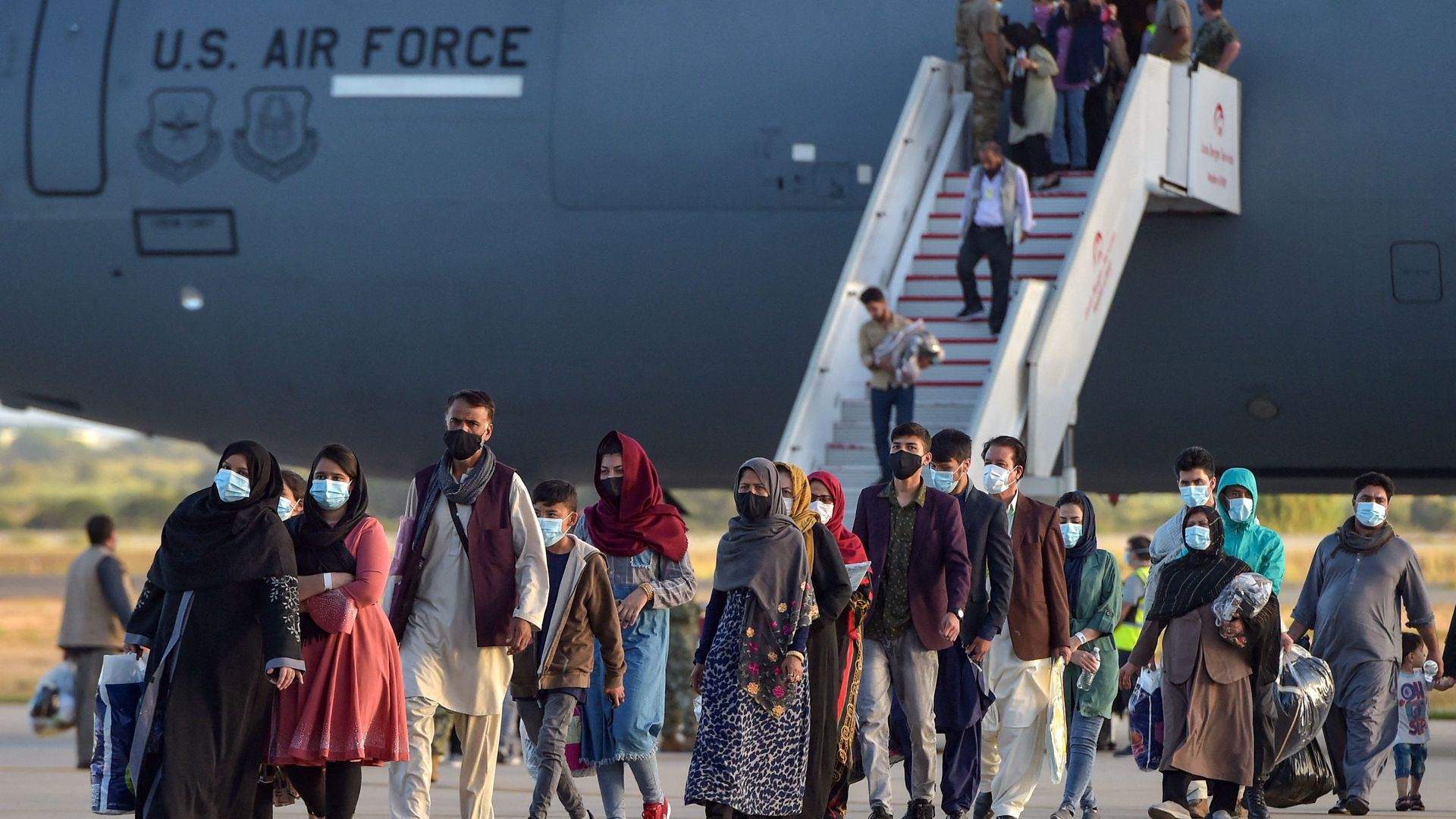 Homeland Security Secretary Alejandro Mayorkas said on Friday that at least 50,000 Afghans are expected to be admitted into the United States after the Taliban seized control of Afghanistan.
Why it matters: The effort to evacuate more Afghans is part of what Mayorkas called an "enduring commitment" to help those who aided Americans and those who are vulnerable under Taliban rule.
The United States has flown at least 23,876 Afghans to the U.S. since the Kabul airlift began, State Department spokesperson Ned Price said earlier in the week.
The administration had previously declined to provide any data as to how many of the roughly 123,000 people evacuated from Afghanistan had traveled to the U.S.
President Biden on Friday appointed Jack Markell, a former governor of Delaware, to temporarily lead the Afghan resettlement effort in the United States.
What they're saying: Mayorkas said there was no set limit or a specific time frame on finishing the evacuations.
"Our commitment is an enduring one," he told reporters. "This is not just a matter of the next several weeks. We will not rest until we have accomplished the ultimate goal."
Go deeper: Biden taps former Delaware governor to lead Afghan resettlement in the U.S.
Go deeper